How this struggling animal shelter in the Deep South turned into one of the best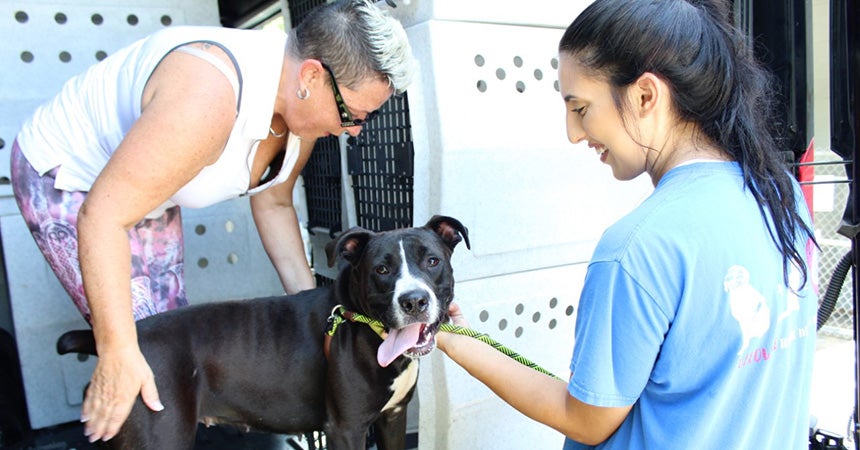 Southern Pines Animal Shelter (Hattiesburg, Mississippi) has a pet transport program (EmBark) that moves cats and dogs to other areas for adoption.
By Nicole Hamilton
When Southern Pines Animal Shelter in Hattiesburg, Mississippi, first launched a transport program five years ago, it was part of a comprehensive plan to help turn things around at the shelter. But over the past five years, it has evolved into a multistate lifesaving initiative that's helping pets from partners all across Mississippi and Louisiana. A grant from Best Friends Animal Society will help the shelter purchase a new van and continue saving lives. Here's more about what makes Southern Pines an amazing place.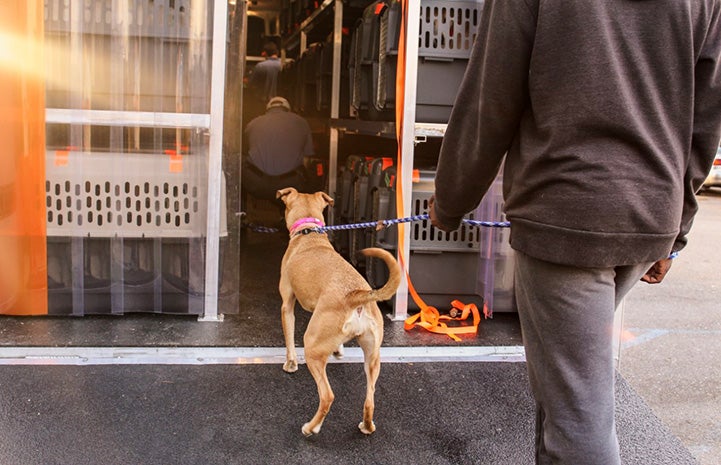 A shelter builds trust to help more pets
"Once they made change in their own community, they didn't stop," says Makena Yarbrough, a regional director for Best Friends' Mid-Atlantic and Southeast regions. "Mississippi is making progress because of Southern Pines' commitment to giving back to others and because of its amazing transport program."
With few resources, Southern Pines manages to reach a save rate above 90% every year, largely due to its solid and strong reputation within the community — a reputation that's existed since its beginning in 2010, a time when the situation there was far from positive.
"At our peak, we were taking in almost 12,000 animals a year," says Ginny Sims, Southern Pines executive director. "The public feedback was that we weren't very friendly, and that we also had a lot of barriers to adoption."
Ginny and others at the shelter knew it was time to turn things around, and they began by emphasizing customer service to build trust with the community. They also started practicing open adoptions and built up a foster program. Over the next few years, Southern Pines' save rate climbed steadily; however, it was still receiving more cats and dogs each year than it could find homes for.
The organization determined that a transport program was the best next step in the journey toward no-kill. Not only would a transport program provide new opportunities for pets from Southern Pines to find homes at shelters across the country, but it would also create more room at the shelter so they could reach and ultimately sustain no-kill, with or without a transport program.
More about Best Friends Network Partners
A transport program gets rolling
Southern Pines started testing the waters each month by transporting a small number of pets to receiving organizations. Once that started to gain momentum and the transports grew larger and more frequent, it didn't take long to reach a 90% save rate, the benchmark of no-kill.
At that point, Southern Pines had reached its goal, and space was no longer limited at the shelter for cats and dogs. But instead cutting back on transports — or putting the program in the rear view all together — the program was opened to other partner shelters across Mississippi and in even into Louisiana. And it was given an official name: the Southern Pines EmBark Transport Program.
According to Ginny, the EmBark transport program each year transports nearly 5,000 cats and dogs from shelters all across Mississippi and Louisiana to receiving partner shelters where they can easily get adopted. "Some of the pets we've transported have lived five or six years in a shelter," says Ginny, whose team makes sure all receiving partners are a good fit and that they have the capacity to take in pets from outside of the local community.
Ginny says every transport is a balancing act. "We've transported a lot of cats," she says, "but also lots of Labs, hounds and Mississippi mutts. When we transport these dogs, it helps senior pets, bully-breed-type dogs or those needing just a little extra time and resources to gain a spot."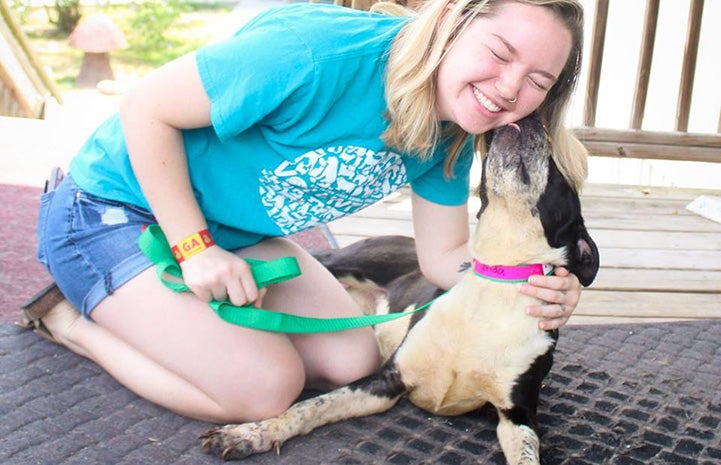 New wheels to save more lives
Southern Pines Animal Shelter will soon receive a brand new transport van, funded by Best Friends, that will make it possible to send its current van cruising into well-deserved semiretirement. In the past five years, Ginny says the old van logged more than 150,000 miles in transporting nearly 10,000 cats and dogs to partner organizations across the county.
The new transport van will allow Southern Pines to grow and help even more partners in Mississippi. It's a future that Makena can't wait to see unfold, because Southern Pines' work will go a long way toward bringing the area to no-kill. "We know they will make no-kill by 2025 happen in Mississippi," she says, "because they're a get-it-done-type leader in animal welfare."
Your donations support Best Friends Network partners
Photos courtesy of Ginny Sims