How a volunteer in Los Angeles evolved from walking dogs once a month to doing everything he can for homeless pets
Do it all volunteer Robert Lobo helps the animals in Los Angeles, doing everything from fostering big dogs and tiny kittens to helping with events.
By Nicole Hamilton
When Robert Lobo started volunteering in Los Angeles at the NKLA Pet Adoption Center in 2014, you could usually find him outside playing with dogs or walking them. At the time, he volunteered about once a month and preferred to keep to himself.
Then, as Robert learned more about animal welfare (specifically about the challenges facing L.A.-area shelters as they work toward their goal of reaching no-kill), he stepped up to offer his help to other departments at Best Friends in Los Angeles.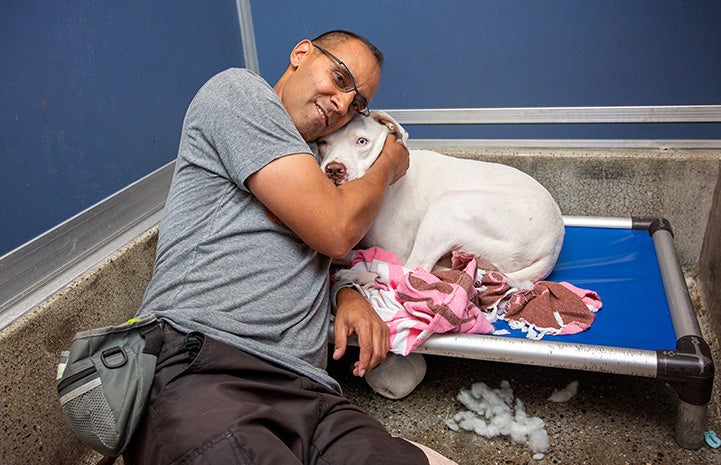 In addition to being passionate about helping fellow volunteers get the most out of their experiences, Robert also fosters big dogs and tiny kittens, including kittens with ringworm from Los Angeles Animal Services (LAAS) shelters.
Robert also serves as a captain at Best Friends adoption events. "He is always there, right alongside the staff. He helps with setup and breakdown, coordinating volunteers, assisting with anything and everything we need," says Christine Quesada, a volunteer programming and internships lead in Los Angeles. "We are so lucky to have him."
Robert is always the first to sign up for 6 a.m. volunteer shifts at adoption events and usually stays from start to finish. "He has the most positive attitude of anyone I have ever met," says Michelle Flitcraft, lifesaving manager for the Best Friends Lifesaving Center in Los Angeles. "He is so sincere and genuine."
Robert also never seems to tire. You might think that coffee helps with that, but you'd be wrong. A fun fact about Robert: He has never had a cup of coffee. Ever. Perhaps because he doesn't need it. "I feel very fortunate to have an abundance of energy," he says.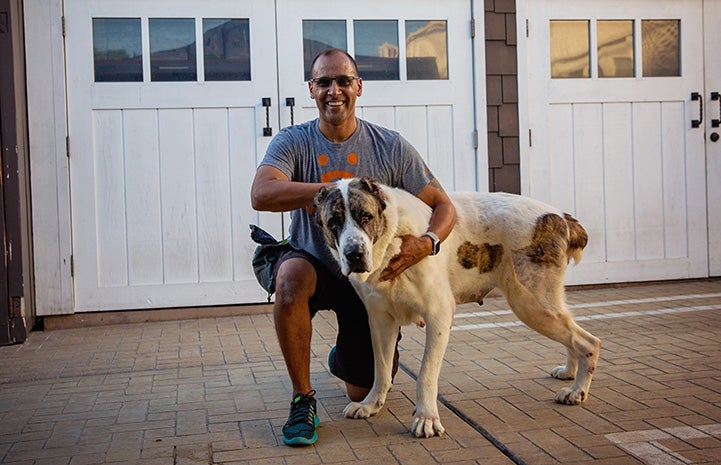 Inspired by the conference and the staff
By day, Robert is a busy executive with a full schedule that includes plenty of work-related travel. But since he made the decision to help animals any way he could, he's become serious about balancing his work time with volunteer time. Now, Robert will travel to help pets as well.
After attending the 2018 Best Friends National Conference in Los Angeles, Robert decided to attend this year's event in Dallas, and he returned ready to do even more for homeless pets in his city. Says Robert: "It inspired me to learn more about different aspects of animal welfare and motivated me to get even more involved at Best Friends."
About the Best Friends National Conference
He is also inspired by working alongside the staff at Best Friends. "I greatly appreciate the opportunities they've provided to me and I try and communicate this to them as much as possible," says Robert. "I am in awe of their dedication to the animals."
The feeling, it seems, is mutual. "He is one of the most consistent and knowledgeable volunteers I have ever worked with," says Justin Varis, volunteer and staff engagement coordinator. "He is great with everyone. He is a gifted teacher and is just so unique in how he can connect to each individual he comes into contact with. Love, love, love him."
Helping dogs who've been at the center the longest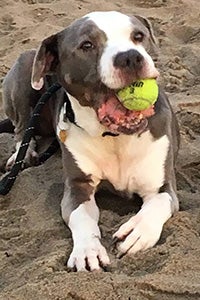 The day after Robert returned from this year's national conference, he emailed volunteer staff members asking them to come up at least one additional way he could help at NKLA. Now, Robert works with the team at the center that focuses on promoting dogs who have been there the longest.
One of those dogs, a senior named Harvey, got to take a three-week break from the center while Robert fostered him. During his stay, Harvey got in a little beach time, along with a lot more experience living in a home. Recently, Robert began taking Harvey on a seven-week training course with Angel City Pit Bulls, so Harvey can keep learning new skills that will help him get adopted.
Dog guy has time of his life with cats
Robert considers himself a dog person, but that didn't stop him from having a lot of fun volunteering at CatCon, a cat-centric event this past June that featured an adoption area with cats from Best Friends. In fact, he counts CatCon as one of his favorite volunteer experiences yet.
"There was an amazing atmosphere and our booth was packed with people the whole weekend," says Robert. "There was even a line to get into our area most of the time. We did about 176 adoptions over two days and were only limited by the number of cats that we could fit in our space."
Every time a pet is adopted from Best Friends at an adoption event, the adopter gets to ring a bell. At CatCon the bell rang nonstop. Now, whenever Robert hears a bell ring, he smiles.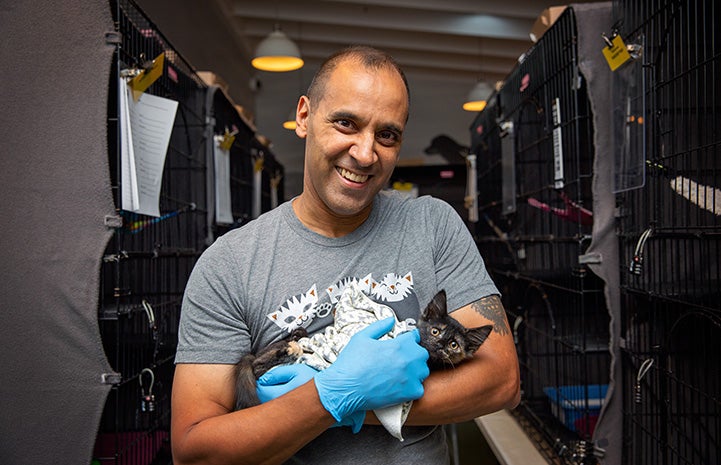 Sharing what he's learned
Robert has come a long way from his early days volunteering at Best Friends, when he mostly kept to himself as a dog walker. Today, he's just as committed to helping the people he meets at NKLA as he is about helping the pets at the center.
"I try to share my passion and offer assistance to as many volunteers as possible to continue strengthening our team," says Robert, who is always coming up with new ways to make the volunteer experience at Best Friends even more rewarding. "My goal is to keep volunteers engaged enough so they see how much fun they can have and the impact their volunteering has on finding homes for the dogs and cats."
Robert has no plans to slow down when it comes to volunteering with the animals. "I love it," he says. "I have a smile on my face almost the entire time that I am volunteering."
So what's Robert's advice to those thinking of getting involved in their community? He says go for it. And when you do, try to interact as soon as possible with staff and volunteers who work in a variety of roles. "The more involved I've gotten with Best Friends, the more I have gotten out of my volunteer experience," he says.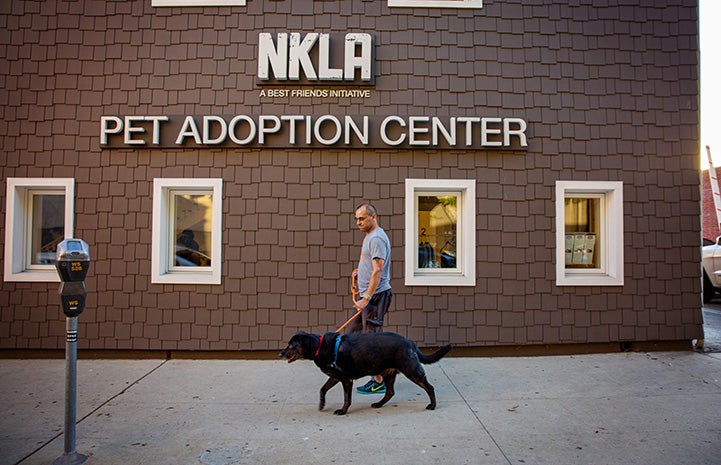 Best Friends in Los Angeles works collaboratively with animal rescue groups, city shelters and passionate individuals, all dedicated to the mission of making Los Angeles a no-kill city. As part of this mission, Best Friends hosts adoption and fundraising events, manages two pet adoption centers, and leads the No-Kill Los Angeles (NKLA) initiative. Together, we will Save Them All.
Photos by Lori Fusaro and courtesy of Robert Lobo