Hundreds of holiday miracles
Image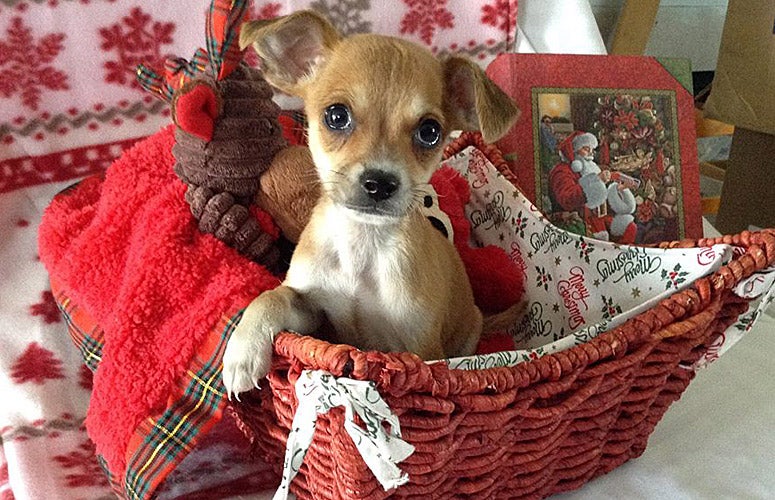 Whiskers In Wonderland adoption event brings San Antonio together to help homeless pets.
By  Denise LeBeau
Miracle was rescued in the nick of time. The beautiful white and grey kitten entered the City of San Antonio Animal Care Services just before Halloween and was immediately taken in by a foster home. The sweet cat had a severe upper respiratory infection and mange. When further medical issues caused her to lose an eye, her foster family made sure she was thoroughly nursed back to health.
The folks at the City of San Antonio Animal Care Services weren't only committed to seeing Miracle through to a full medical recovery; they were pulling out all the stops to get her into a forever home, which included being part of a multi-group holiday adoption event. The Whiskers In Wonderland adoption event, sponsored by Best Friends Animal Society, helped ensure that Miracle and more than 340 other homeless pets in San Antonio are starting the new year as cherished family members.
Local focus
Whiskers In Wonderland featured adoptable pets from the City of San Antonio Animal Care Services, San Antonio Pets Alive, San Antonio Humane Society, Animal Defense League of Texas and Missy's Haven Canine Rescue. Best Friends provided funding for event supplies, marketing materials and advertising, and offset any medical costs for the adoptable animals. The event featured "pick your price" adoption fees — an irresistible incentive for anyone who loves saving money as much as they love animals.
The event was part of a multi-pronged approach to help realize the no-kill goals of San Antonio. Best Friends has been supporting key groups in San Antonio since 2012, with the goal of reducing the number of pets killed in shelters there.
Fostering success
Bethany Colonnese, adoptions team supervisor at the City of San Antonio Animal Care Services, says that the organizations involved have different ways of doing things, but they're all working toward the same goal of saving more homeless animals in San Antonio. Bethany says, "Working with Best Friends has helped our shelter come together with other partners in a way that builds morale and strengthens the bonds between all our community's humane organizations."
Best gift ever
This is the second year that Best Friends has sponsored a holiday adoption event for San Antonio animals. Best Friends No More Homeless Pets Network events supervisor Tami Simon says, "The event was so successful last year, we knew the organizations would make the most of the grant again this year and work together to maximize their lifesaving efforts. We really wanted to help as many pets as possible in San Antonio find their forever families in time to ring in the new year."
In addition to the 347 adoptions during the event, 150 pets were transferred out of the municipal shelter and into the animal rescue groups that participated in Whiskers In Wonderland. That's almost 500 animals who enjoyed the holidays safe and sound, including one very special grey cat.
Miracle was chosen at the event by seven-year-old Jolisa. Although Jolisa's family tried to sway her decision, she only wanted Miracle. Jolisa's mom Shantel says, "She just thought (Miracle) was so beautiful and soft." When Miracle got home, she immediately befriended all the kids in the family. "Miracle fits perfectly in our family," Shantel says. "She's patient with my little one, and gentle when she plays with my younger daughter; she's very loved."
Get involved
Help bring more events like these to the animals by becoming a Best Friends member.
Learn more about Best Friends events.
Photos courtesy of Missy's Haven Canine Rescue, City of San Antonio Animal Care Services, and Shantel