Indianapolis pet adoption event empties the shelter
Image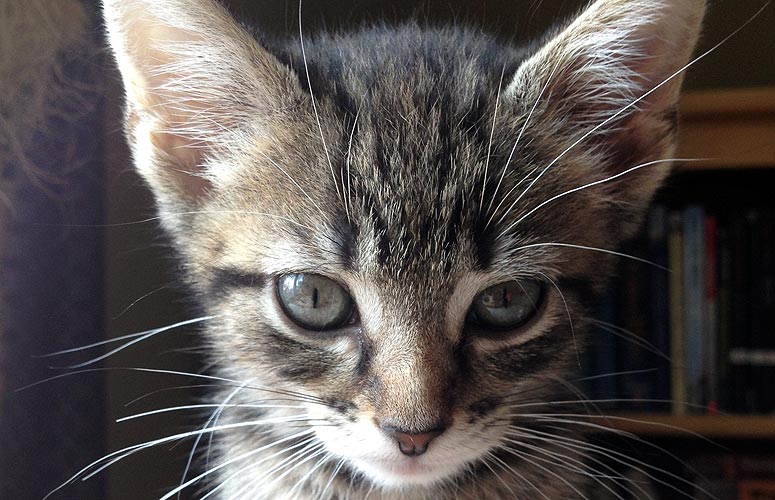 Indianapolis Animal Care and Control and Foundation Against Companion-Animal Euthanasia team up for adoption event and hundreds of pets are adopted.
By Denise LeBeau
Penny, an ebony-colored one-eyed cat, needed a second chance. Rescued by Indianapolis Animal Care and Control (IACC), Penny's life was about to change, thanks to more than a dozen animal groups pulling together to hold a mega adoption event. The ultimate goal behind the Indy Mega Adoption Event was to empty all the adoption room cages at IACC. To support the two-day event, Best Friends provided $1,000 in financial aid to spay or neuter 22 cats, including Penny, so they would be immediately ready to go into new homes.
Spaying or neutering pets in preparation for event
In preparation for the event, Foundation Against Companion-Animal Euthanasia (FACE) spayed or neutered all the pets at IACC and spearheaded the marketing, in hopes of drawing enough adopters that by the end of the event, every pet would have a home.
IACC and FACE are both No More Homeless Pets Network partners, which provides both organizations with more access to Best Friends resources and funding to help increase their area's save rate (the percentage of animals who enter a shelter and are not killed). The Network is a Best Friends program that works with rescue organizations and municipal shelters to end the killing of dogs and cats in our nation's shelters.
Great turnout for pet adoption event
After months of planning, the big day finally came. "When we first opened the doors in the morning, thousands of people poured in," says Dawn Contos, community outreach coordinator at IACC.
While many dogs went home, cats were really scoring some big home runs thanks to the great turnout and reduced adoption fees. "In Indianapolis, people don't have to go far to find a cat to add to their family," says Dawn. "They just have to open their front door. There are free-roaming cats everywhere. This event allows people to meet their perfect pet, and even though we have a reduced adoption fee, the cats are still vaccinated and spayed or neutered. They're healthy and ready to go."
Achieving no-kill in Indianapolis
"The event is important to FACE because we're absolutely convinced that Indianapolis can achieve a no-kill status," says Megan Bennett, FACE's marketing manager. "People want to adopt but in some cases they are intimidated by the shelter system. It makes them sad or makes them feel guilty."
FACE was at the helm organizing the event that also brought together some of the area's largest shelters. "We had some groups at early meetings that looked at everyone like they were crazy. Now they want to know if we can do this event four times a year," says Megan.
Hundreds of pets adopted
Many of the 2,000-plus attendees adopted pets, and a total of 317 dogs and 355 cats went home. Among the 66 cats adopted from IACC, a third of which were spayed or neutered courtesy of Best Friends, Penny was probably the biggest winner. Her new adoptive family came looking for a puppy, but found her instead.
With IACC having only two cats left at the end of the event, a third Network partner, Humane Society for Hamilton County (HSHC), stepped up to take them. "Being a part of the Indy Mega Adoption Event helped us carry out our mission of saving lives, completing families and educating communities," says Brittany Swackhamer, marketing assistant for HSHC.
"We were thrilled to help support the Indy Mega Adoption Event," says Marla Browne, No More Homeless Pets Network specialist for the region. "Being fragmented and isolated doesn't lead to success. This event exemplifies what the Network is all about — getting groups to work together for common goals."
Get involved to help animals
To help more animals like Penny go from homeless to home, become a Best Friends member.
Learn more about how Best Friends helps shelters and rescue groups across the country.
Photos courtesy of Foundation Against Companion-Animal Euthanasia