Kitten connection
Image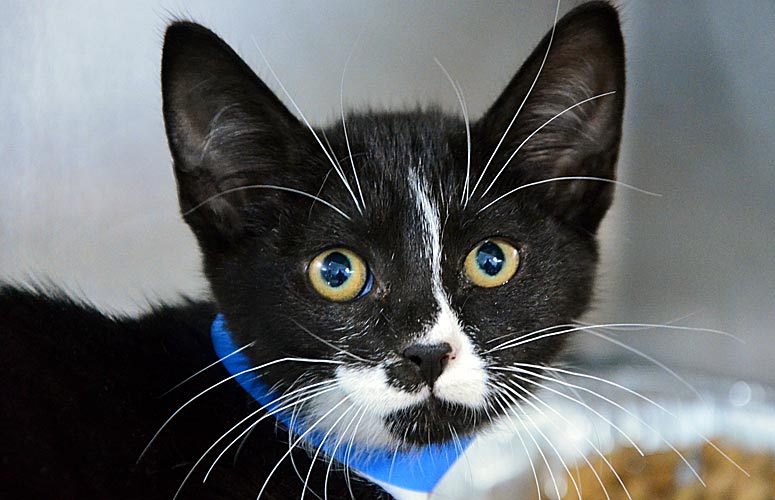 No More Homeless Pets Network partners work together during kitten season and all year round to help kittens in need across the country find homes.
By  Denise LeBeau
When Monmouth County SPCA opened its second adoption center in New Jersey, the organization faced an unusual predicament. There were no kittens to offer the eager public. Adorable kittens are a big draw to adopters, and having them in the shelter actually helps other pets find homes. The more foot traffic in a shelter, the more pets go home. So Monmouth County SPCA contacted Best Friends for advice, and ended up not only helping other shelters with their kittens, but also kicking off a relationship that would save many more in the future.
Adoptable kittens
Monmouth County SPCA is part of the Best Friends No More Homeless Pets Network – a program that works with rescue organizations and municipal shelters across the country to end the killing of dogs and cats in our nation's shelters. As a Network member, the shelter is eligible for help from Best Friends. Linda Gage, the No More Homeless Pets Network specialist for the Northeast, assessed the situation and noticed that kitten season seemed to be happening later than usual in the tri-state area. If she wanted to locate kittens in need, she would have to reach out to another region.
So she contacted the Peggy Adams Animal Rescue League in Florida, an organization with a steady flow of cats of all ages to its shelter. The organization partners with Palm Beach County Animal Services to help save the most at-risk animals. In Florida, where the temperatures are usually warm, kitten season runs just about year-round. Brittni Flemming, the shelter manager, seized the opportunity to send 13 kittens on their way to new homes, but they would need transportation all the way to New Jersey.
Kitten season assistance
Wendy Kaplan, a Best Friends staffer based in Ft. Lauderdale, is all too aware of the kitten issue and volunteers to help get at-risk animals out of shelters. "We can have as many as three or four kitten seasons per year," says Wendy. "This means our population is always growing, fosters homes are tapped out, and shelters and rescue groups cannot keep up."
To address this issue, for the last three years Wendy has helped arrange transports. She started a Facebook group to help folks move animals up and down I-95, from Florida to New York. She became an expert at Google maps and created "run sheets" in order to coordinate transports efficiently.
So, when this baker's dozen of kittens needed a lift, Wendy quickly posted the opportunity on the Facebook page and, within days, nine drivers were lined up. She marvels at the range of folks who want to help: mother and son teams, husbands and wives, a woman and her niece – all of them road-tripping pets to safety.
Soon after their arrival in New Jersey, all 13 kittens found homes.
Saving more kittens
The good news doesn't end with this group of kittens. Faced with a new opportunity to place kittens up north – this time in Vermont – Wendy knew who to call. Soon, 38 kittens were on their way out of the Peggy Adams Animal Rescue League and into loving homes.
"The resources and support we receive from being a No More Homeless Pets Network partner make the commitment to no-kill an achievable goal," says Brittni. "The fact that everyone can work together for the good of the animals shows how far we've come, and how much farther, together, we can go."
Get involved to help animals
Learn more about how the No More Homeless Pets Network saves lives across the country.
Photos by Michelle Christmann and Wendy Kaplan