Prepare for the cuteness: National Puppy Day is coming
Image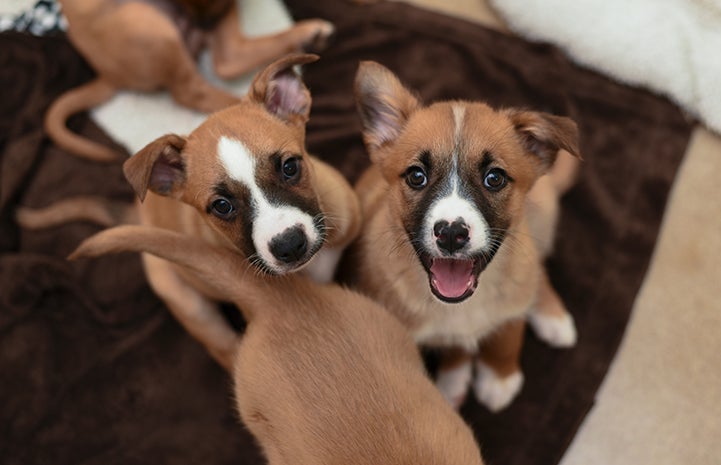 National Puppy Day is March 23, 2017, a day to celebrate all things puppy, including cute puppy pics.
By Jennifer Hayes
Need a cure for the Monday blues? Our photo feature is here to help provide a brief diversion from your workday routine with a small dose of squee, wow and aww. Enjoy!
Everyone loves puppies. It's impossible to resist those charming faces, jelly bean toes, wiggly tails and even sweet puppy breath. But did you know there's a special day dedicated to puppies? Though it should be every 24/7, when is National Puppy Day? Get ready because March 23 is the day to honor young pups, and we're starting the celebration with some adorable images which should bring a smile to your day.
​
I share my woobie with you.

The only thing better than puppy breath is puppy kisses.

I hate Mondays.
​
My favorite place: the center of attention.
​
We're the lesser known Three Tenors.
​
What a day! We're exhausted!

Worst treat ever!

My favorite: a pup-sicle.
​
Wanna be my BFF?

Ooh, this white stuff is cold on ma toes!
​
Here's looking at you, kid.
​
Tag ... you're it.
​
Ooh, that tickles.
Photos by Best Friends staff