Puppy Bowl sneak peek
Meet the puppy from Best Friends before you see him on Super Bowl, er, Puppy Bowl Sunday.
By Kelli Harmon
Who's squishy, furry, over-the-top cute and will be making his television debut this Sunday? It's Link, a heeler-mix puppy with Best Friends in Houston, who's going prime time in a cameo appearance during our favorite annual sports-adjacent event: Puppy Bowl.
Link isn't participating in the rough-and-tumble (and sometimes napping) action, but he's one of several adoptable pups from shelters and rescue groups around the country featured during the show. Here's a sneak peek at the pup we're rooting for to win a new home this weekend.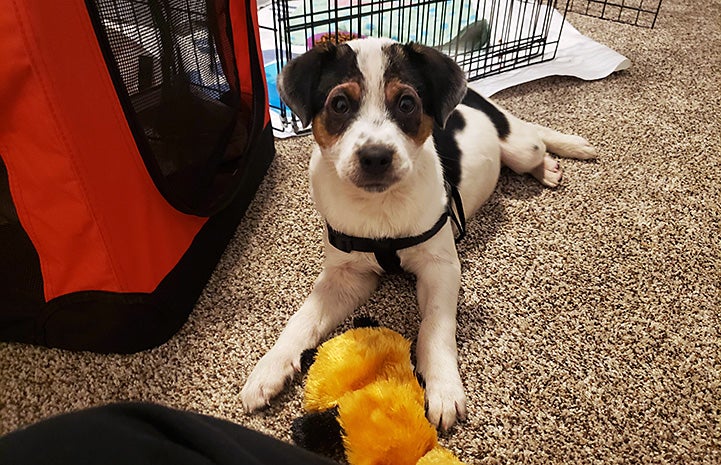 Adoptable Puppy Bowl dog
Link was found as a stray in Baytown, Texas, when he was even tinier than he is now. He landed at the City of Baytown Animal Services shelter, where he was held for several days in the hope that his family would claim him. He didn't have a microchip or ID tag, and when no one came looking for him and his stray hold was up, he went to Best Friends in Houston.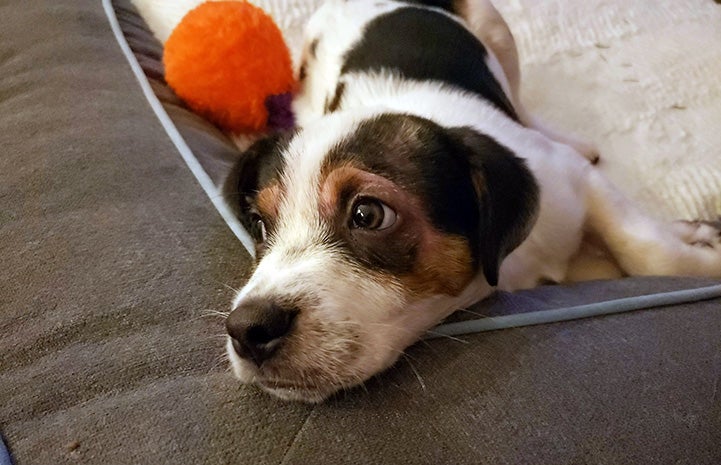 Through it all, Link was a sweet, happy little guy who eagerly accepted cuddles and coos from everyone he met. He also had a bit of hair loss and red, itchy skin. A visit to the veterinarian revealed that he had demodectic mange, a common, treatable condition.
Vets started little Link on medication, and the Best Friends team placed him in a foster home, where he's made friends with his foster mom's kitty, Chorizo, and her dog, Queso. Link loves sharing toys, playing chase in the back yard with Queso and curling up for a nap with Chorizo. The three kindred spirits are all from Best Friends in Houston.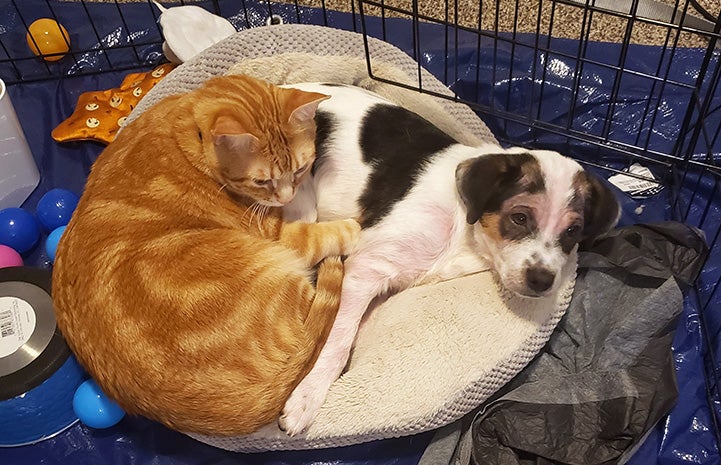 How to walk a puppy
Link has no way of understanding that he's about to be famous. But when he makes his television debut on Sunday, it won't be the first time he gets attention from strangers. Stroller rides around his foster mom's neighborhood have already made him quite popular.
While Link is perfectly capable of walking and would probably love to explore, his puppyhood prevents it. Until pups have had all their vaccines and boosters, they're at risk of picking up diseases from the ground. For now, stroller rides are a great way for him to get out and about while staying safe. And he looks darn cute, too.
Who knows how such a sweet little guy like Link ended up as a stray in a south Texas town? But one thing's certain: He'll be adopted in no time. That's a win no matter what team you cheer for.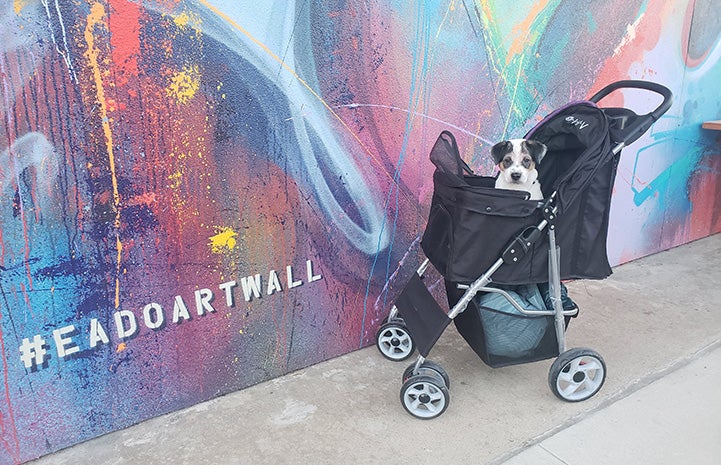 Watch Puppy Bowl this Sunday
Tune into Puppy Bowl for more of Link and other adoptable puppies making cameo appearances this Sunday at 3 p.m. Eastern time on discovery+ and Animal Planet.
Photos courtesy of Best Friends in Houston