Secrets behind a Salt Lake County animal shelter's success
West Valley City Animal Services has been no-kill for years and now the shelter is supporting others so they can get there, too.
By Kelli Harmon and Nicole Hamilton
What does a shelter do after reaching a save rate of more than 90% (the no-kill benchmark) and maintaining it for years? In the case of West Valley City Animal Services (WVCAS), the organization helps other shelters do the same. The shelter's focus on collaboration ─ combined with a healthy dose of innovation and a lot of hard work ─ has been key to saving more lives in Utah than ever before.
"They're constantly pushing the envelope, thinking creatively and setting an example of how a shelter can achieve and maintain no-kill," says Lydia LaSalle, executive director of Best Friends in Utah.
When the start of the coronavirus pandemic meant that WVCAS would need to close temporarily, the team there rolled up their sleeves and got creative. They implemented virtual meet-and-greets so that adopters could get to know pets via Zoom, livestreamed from the shelter every week on Facebook and organized drive-through kitten adoptions. After adopters perused photos of kittens and picked one, they could drive up to adopt them without having to set foot in the shelter.
Couple this creativity with WVCAS's initiatives like their successful cat return-to-field program, and you've got a municipal shelter that's not just making second chances possible for pets in the Salt Lake City area, but one that's playing a huge role in making Utah a no-kill state.
Ready to learn more about WVCAS? Read our interview below with the shelter's animal services director, Maranda Weathermon, and get ready to be inspired.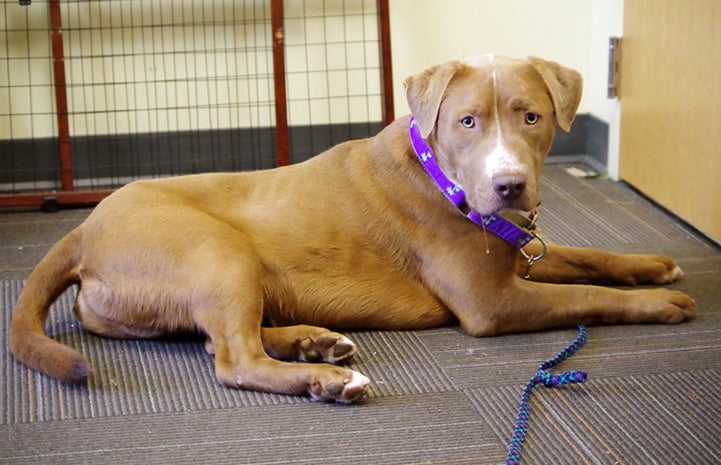 Tell us about some of the things you've done to innovate when you've been faced with a problem.
Teamwork. My management team and I involve the whole shelter in discussions. We give everyone a voice — from kennel techs to animal control officers. This helps us come up with innovative ideas. There is a saying, "Many hands make light work," and I have many creative, funny and passionate people on my team who come up with a bunch of quirky ideas.
Virtual meet-and-greets have helped new pet adopters see if a pet they want to meet physically is a good fit, without even setting foot in the shelter. We have only had one person show up in a towel by accident, so that's a plus!
Our weekly livestreams have been a way for people to see our animals out of the kennels and show off everything from cute ears to pets with special needs. It's like our own fun little morning show; we joke that we need a blooper reel because we are shelter workers, not TV personalities. We have done a fashion show with donated dog costumes, I've worn a tiny hat and been goofy, we have done education and behavior advice videos.
How else is WVCAS helping people in the community during this challenging time?
We offer donated pet food to citizens who would otherwise not be able to pay for it and would surrender their pets to the shelter. We even drop the food off at the house, preventing another hurdle. And we will soon be offering behavior and education classes in lieu of fees to make better pet families.
WVCAS has been no-kill for years, while other shelters aren't there yet. What do you do differently at your shelter?
We work it! We network with other shelters, rescue groups and the public. Social media has been a huge help. We create content that is dynamic. It's not perfect, but that really helps a ton. We also created a "new hope coordinator" position. She's the voice of the animals in the shelter. With the help of the team, she finds out what every animal who has been at the shelter long-term or who has special needs requires, then she "shops" rescue groups for them.
We don't sit and wait. Instead, we hunt rescue groups and resources down like crazy. Dog play groups and informal behavior evaluations help us a ton, as do passionate volunteers. So many people are willing to donate time.
[How Best Friends is supporting shelters during the COVID-19 pandemic]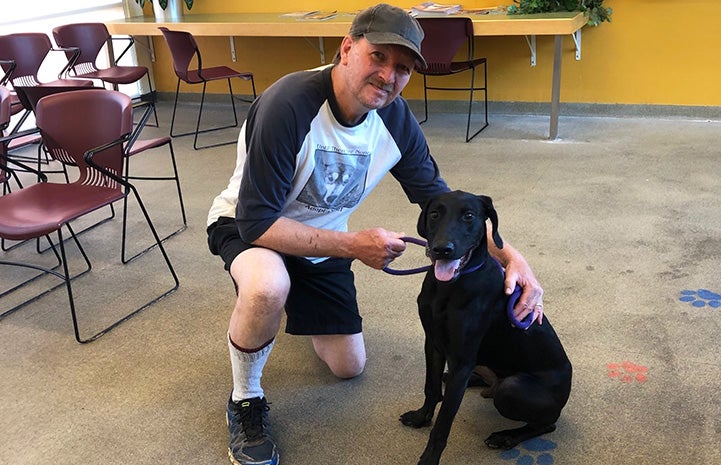 Some shelters around the country have all but closed due to the pandemic. Can you talk about how you've pivoted to keep saving lives as the pandemic has affected your area?
Our community needs us. Our officers are out on the road and have distanced interactions whenever possible. They are seen everywhere ─ at the dog park, on the road and around the city. Officers are doing outreach and helping the community. We are everywhere, and we want people to think of us in a positive light, especially right now.
We also dropped adoption fees, made adoptions more accessible, offered education and made our voices as loud as possible for the animals in our care. We became the wild, wacky "arm man" of animal services and reached out to our neighboring animal welfare groups, communicated how we could help each other, sent adopters to each other and traded animals for exposure.
We worked long-term friendships and found new ones. COVID-19 has made my team dedicated to doing even more! They want to be the voice for the voiceless, a light in our community and a place people go for resources. I think we were pivoting away from "dogcatcher" to "animal services" already, but the pandemic sped it up.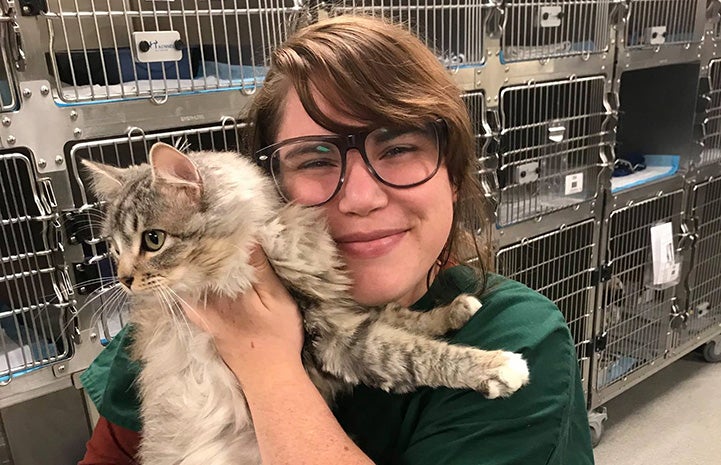 Some people feel it's not possible to be no-kill and also an open-admissions, municipal shelter. What are your thoughts about that?
Of course it's possible — if you have resources, if you work at it, and if you are loud and proud about the animals in your care. You do have to know your limits and be honest about them. There are also so many resources from so many amazing national and regional groups that you can use. And you don't have to have paid staff. Get volunteers, set goals and take things in small bites. You will accomplish huge things.
So many people are working on taking the entire state of Utah to no-kill. What challenges does Utah as a state face in reaching that goal?
Hearts and minds. I have been a lot of places in the U.S. doing sheltering and Utah has, by far, one of the most divided attitudes toward animals. It has to start at the bottom, not the top, and we need to educate the masses before going to the top. Community outreach, education and support from every welfare organization, to the best of their ability, will make all the difference.
How is your shelter helping with it, or how do you fit into that shared goal?
Through communication. It's not us against them. We're not a lone ship in the night; we are all sailing toward the same goal. I know — in one way or another — almost every director, animal control manager or city governing body in my area. We talk, even if it is just to commiserate on a difficult day. We use resources and are a resource for each other. One group can't do it all. Like I said: "Many hands make light work."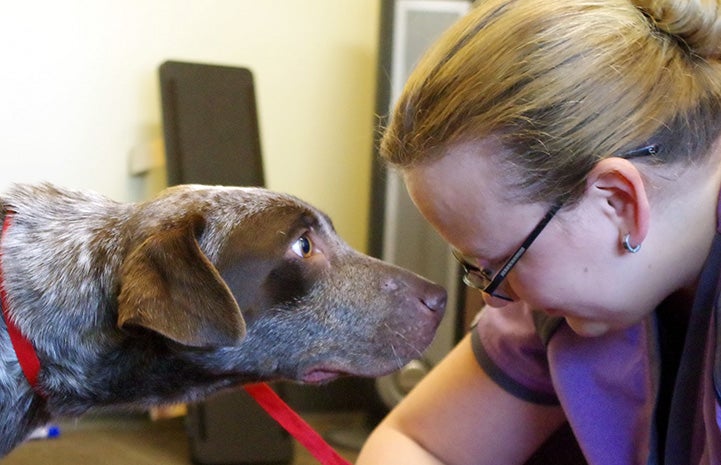 You can make a difference, too
Lend a hand to help pets at your local shelter or rescue organization and save lives.
Read more:
[From tiny to mighty: Two by Two Rescue helps pets across Alabama]
[U.S. serviceman honored for work helping homeless pets]
[Rescued cat helps homeless dogs get adopted]
Photos by Sarah Ause Kichas and courtesy of West Valley City Animal Services