Spay and neuter grants for Los Angeles rescue groups
Image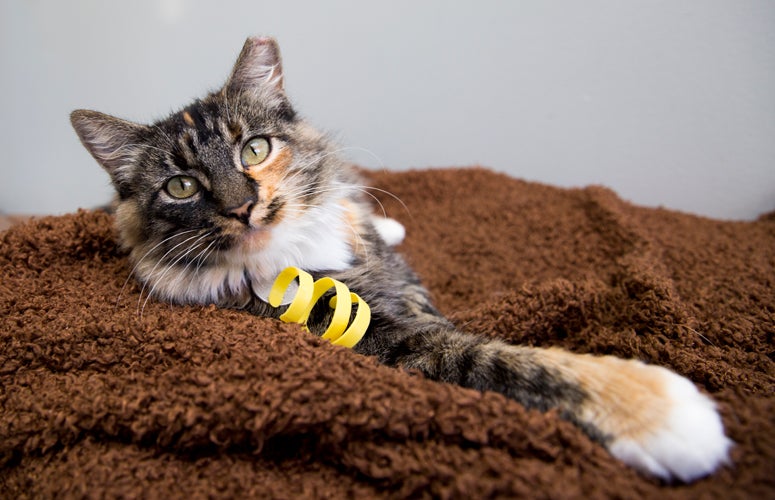 Best Friends Animal Society will give out more than $918,000 in grants to rescue groups to spay or neuter and find homes for dogs and cats.
By Kelli Harmon
Mike Fernandez doesn't know how many litters his favorite cat, Honey Bunny, has had in her life, but when he first took her in, he knew one thing for sure. She needed to be spayed. The pretty cat, all black except for her perfect white markings (the feline version of a tuxedo), would be healthier if she weren't pregnant or nursing all the time. And most of all, she would no longer add to the number of cats and kittens in the neighborhood.
Mike's south Los Angeles neighborhood was already home to dozens of cats, and no one wanted to see their numbers explode. The problem was that his limited budget made it impossible for him to have Honey Bunny spayed. She was just one of many neighborhood cats he'd taken upon himself to help, and getting medical care for each one would add up quickly.
Making spay/neuter easy in L.A.
A lot of people in south Los Angeles face the same challenges as Mike and Honey Bunny. While residents might not be rich, they still care about animals — even cats who just show up on their front porch one day, like Honey Bunny. The other challenge is that there's often a lack of veterinary clinics in neighborhoods that need them the most. But thanks to Best Friends providing grant funding for free spay/neuter services, Mike was able to get Honey Bunny spayed and vaccinated at no cost.
Best Friends is working to make Los Angeles a no-kill city, through its No-Kill Los Angeles (NKLA) initiative. NKLA includes a Best Friends-led coalition made up of animal welfare groups who can help handle the massive demand for high-quality spay/neuter services for people in neighborhoods where most of the city's shelter cats come from.
Saving cats, by the numbers
This year Best Friends will distribute more than $918,000 in grants to NKLA Coalition partners to spay or neuter and find homes for animals. Candi Crawford, NKLA manager, says, "We're funding cat spay/neuter surgeries above anything else because that's the largest population of pets being killed in shelters here." One of the largest grants went to Stray Cat Alliance (SCA), a cat rescue group and provider of spay/neuter services. The grant will fund 3,500 cat spay/neuter surgeries where they're needed most — in south Los Angeles.
Stray Cat Alliance is using the grant funds to pay for surgeries performed in targeted ZIP codes. SCA advertises the free services in those areas, and people show up with cats, eager to have them spayed or neutered and vaccinated. Christi Metropole, executive director and founder of SCA, says, "We wanted to see if we could spay and neuter massive numbers of cats in these underserved neighborhoods, and it's working. We're doing it." Both the long-term and short-term effects are making things a whole lot brighter for Los Angeles cats.
"Fewer cats will be born on the streets and fewer cats will end up in shelters," says Christi. "But also, by fixing them and vaccinating them and treating them for fleas, their lives are much better."
If the thousands of other cats helped by the grant are anything like Honey Bunny, then their lives are definitely better. Now that she's been spayed, vaccinated and treated for fleas, she spends her time sunning herself in the perfect spot on her family's porch, napping away the hours without a care in the world.
Be a part of the good news by becoming a Best Friends member.
Learn more about NKLA.
Photos by Sarah Ause Kichas and courtesy of Stray Cat Alliance