Strut Your Mutt 2020 goes virtual from coast to coast
25th annual event opens avenues for walkers and couch potatoes alike to raise much-needed funds to save pets.
By Liz Finch
For 25 years, people and their pooches have gathered in cities across the country to raise money for shelters and rescue groups through Best Friends Animal Society's annual Strut Your Mutt event. But don't think these committed walkers, who have raised $18 million over the history of the event, are going to let COVID-19 stand in the way of their supportive efforts. This year the entire event is going virtual, culminating with Strut Your Mutt Day on October 24.
"Due to the COVID-19 pandemic, Best Friends and animal welfare groups around the country were forced to cancel in-person events, including Strut Your Mutt," says Jen Fick, marketing specialist of national events. "Although we added a virtual component to Strut Your Mutt in 2011, this year we transitioned into a single virtual event. Our hope is that it will give more people and rescue and shelter groups across the country the ability to participate and raise crucial funds."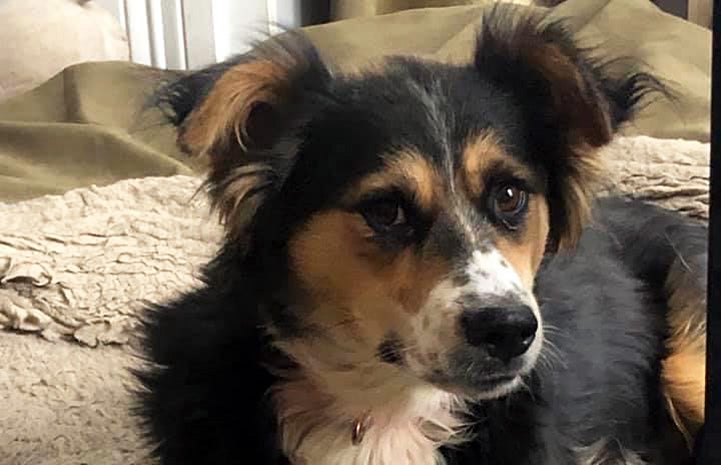 Houston group cashes in big on Strut Your Mutt
Such funds are indeed crucial for groups like Houston-based K-9 Angels Rescue (K9AR), which began in 2012 as a dog rescue but expanded its activities to include spay/neuter work through a free-standing clinic and quarterly events. It now operates The Empty Shelter Project (TESP), a monthly event that has provided free spay/neuter, microchipping and vaccinations to 5,228 dogs and cats from communities in Houston and Harris County. K9AR also manages a brick-and-mortar high-volume spay/neuter clinic that altered more than 2,000 dogs and cats between May of 2019 and March of 2020.
"We need to raise $500,000 each year to keep operating at this capacity, so funds raised from Strut Your Mutt have played a significant role in that growth and our ability to serve our community," says Sherri Sera, K9AR's fundraising chairperson. "Last year was our fifth year participating in Strut Your Mutt. We raised just over $145,000!"
Having those funds available meant that K9AR could save the life of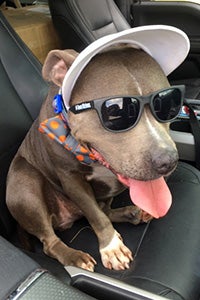 Tanker B. Jones, a beautiful blue Staffordshire terrier who lost his home and ended up at Harris County Pets, the municipal county shelter in Houston. When Mary Tipton, a K9AR founder and the group's intake coordinator, first saw Tank, he was sitting in his kennel looking very scared and depressed.
"He was probably about one year old and had a very bad case of canine influenza or possibly distemper," says Randy Kissling, K9AR president. "We spent several thousand dollars nursing him back to health. One time when he was having yet another relapse, I told him that if he survived we would adopt him. And he did.
"The rest is history: Tank has been the group's mascot at every Strut Your Mutt that we have entered, and his favorite things about the event are being first dog across the finish line, rolling in the ice pools at the finish and getting lots of treats and pets."
Vulnerable pets rely on fundraising effort
Strut Your Mutt's funds have also helped Louie's Legacy Animal Rescue care for medically needy animals. That includes Norah, a frightened, neglected girl who was living in an abandoned trailer and suffering from severe mange and a fractured femur when she was rescued, and Logan, a puppy found living in a cave with a dislocated hip and permanent joint and bone damage.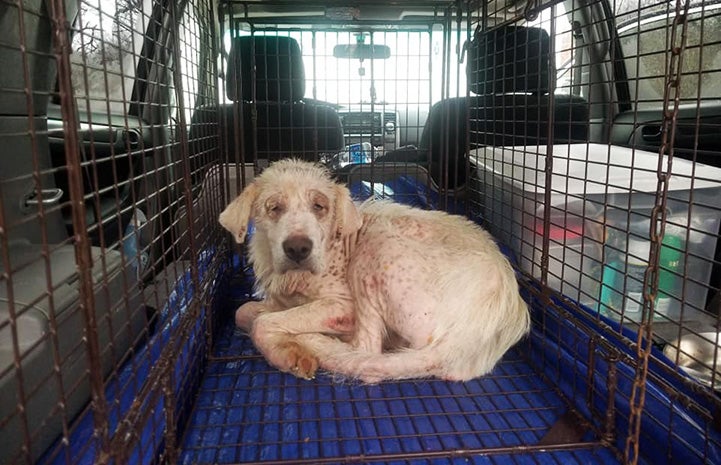 "We look forward to Strut Your Mutt as our greatest opportunity to raise critical funds every year," says Catherine Monceaux, Louie's marketing and development manager. "Thanks to everyone supporting through the event, we're able to continue saving the most vulnerable animals in need."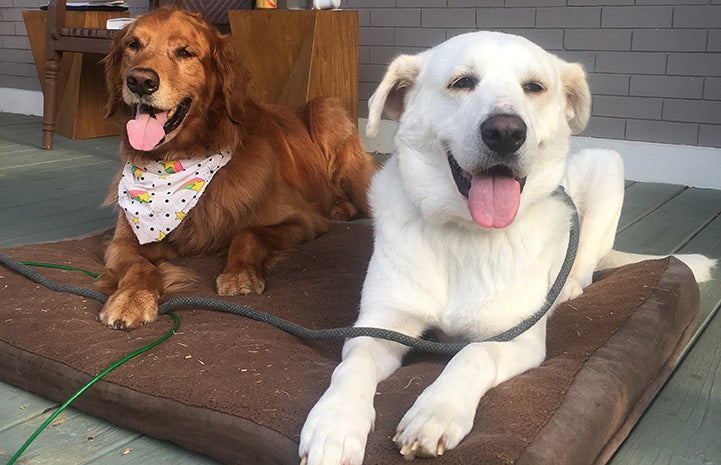 California boxers benefit from Strut Your Mutt
On the other side of the country in Davis, California, NorCal Boxer Rescue (NCBR) also relies heavily on Strut Your Mutt to fund its work caring for the most vulnerable boxers — seniors requiring medical or behavioral intervention.
"NorCal Boxer Rescue began participating in Strut Your Mutt in 2015 in San Francisco," says volunteer Rebecca Genauer. "We raised almost $11,000 that year with a team of 36 people. Very quickly, Strut Your Mutt became our major (and only) fundraising event of the year. In each of the past two years we have raised over $73,000, which is between a quarter and a third of our annual expenses, and we had a team of over 100 people fundraising on our behalf."
Some of that money went to help senior brothers, Goober and Gomer, who each required extensive medical interventions that included mass removals, comprehensive dental care and diagnostics. Today, Gomer has been adopted and is not only enjoying hikes and cuddles with his family, but also is paying it forward by hosting a foster sibling. Though Goober had an advanced, inoperable cancer, he spent almost four months living his best life with his foster family.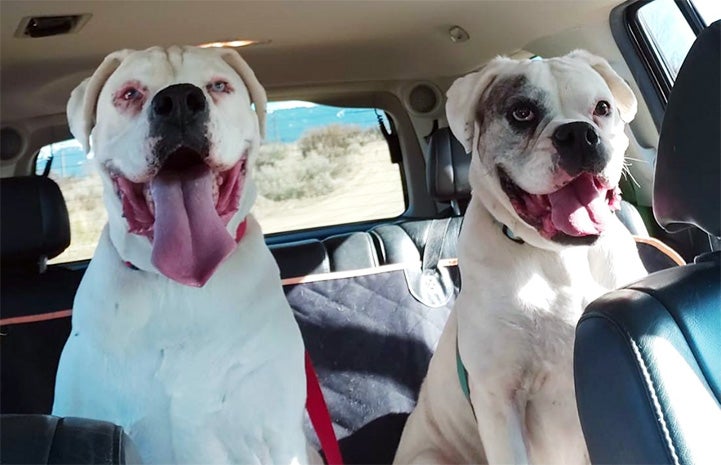 Rebecca says he enjoyed napping poolside, riding shotgun in his RV and jumping into the car anytime he had the opportunity. He loved car rides so much that if he decided a drive wasn't long enough, he would refuse to exit the car until his foster parents drove him around a bit more, which they were happy to do.
The group is already raising funds through the event page. And while there's no in-person event to cap off the effort, there's a possible benefit to being all virtual this year. Rebecca says, "The advantage this year (hopefully for a lot of teams) will be that people learn they can always support their local network partners, even if they aren't able to attend events."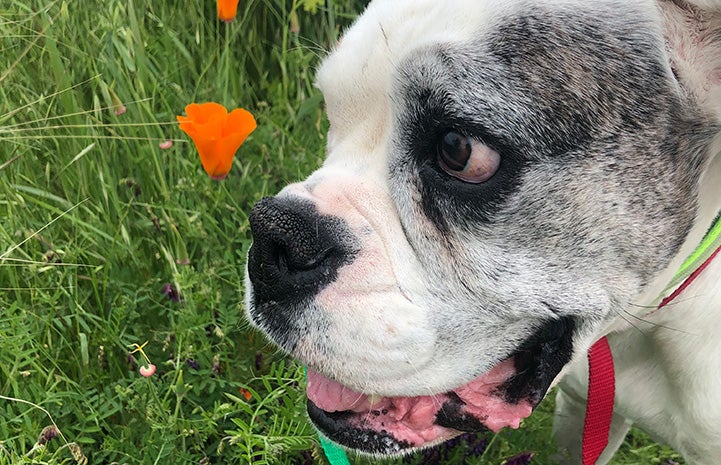 Help a shelter or rescue group near you
For Strut Your Mutt registration details and information about how to donate in support of your favorite shelter or rescue group, go to the Strut Your Mutt page.
Read more
Rambunctious pup lands her dream home in NYC.
5 dogs who changed their adopters' lives
17 rescued poodles get a fresh start in life.
Photos courtesy of Louie's Legacy, K9 Angel Rescue and NorCal Boxer Rescue