Supporting pet lovers in East St. Louis and surrounding areas
Gateway Pet Guardian's new pet resource center will offer East St. Louis residents everything needed to care for their pets.
By Nicole Hamilton
Last year, Linda Hopkins lost her job. Then she got sick. With no money coming in, she began to worry about how she would feed her four cats ― that is, until she remembered Gateway Pet Guardians, an East St. Louis, Illinois, community organization that stepped up to vaccinate and fix her cats for free.
Linda knew that Gateway Pet Guardians, a partner organization in the Best Friends Network, provides families in need with pet food, so she placed a phone call and was more than a little relieved to learn that even more help was available. "Let me tell you, it warmed my heart," she says.
Since then, Linda has watched Gateway Pet Guardian volunteers perform countless acts of kindness, like the time they waited in freezing temperatures in the parking lot of her local community center with trucks filled with pet food. They got out and carried bags of food through the snow so the people didn't have to leave the warmth of their cars.
"I've seen them set up in the park to give people collars for their dogs so they'd stop using chains," says Linda. "I've seen them help the elderly when they can't walk up the stairs to get their pet food. They even picked up my cat, Lenny, and brought him home after his surgery. I mean, who does that? What they do is really just amazing."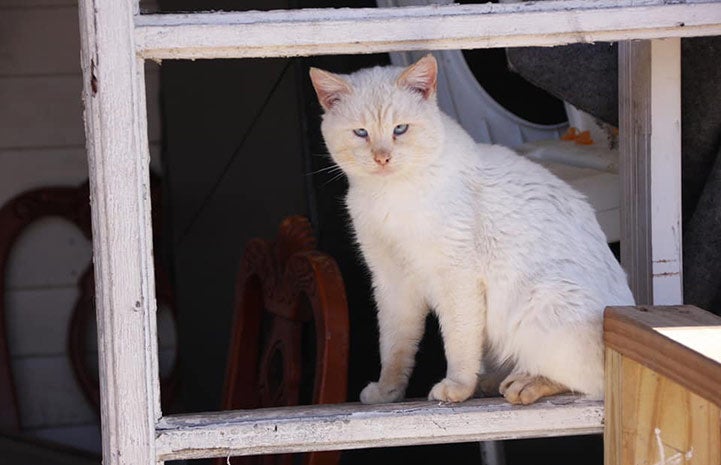 Going #beyond rescue
"Gateway Pet Guardians lives and breathes its motto of #beyondrescue," says Stacy Rogers, Best Friends regional director. "They go beyond the traditional services of a rescue organization or animal shelter to help improve the lives of pets and families in their service area."
In 2019, Gateway Pet Guardians was awarded a Best Friends Rachael Ray Save Them All Grant to help them further assist pets in East St. Louis, a community located in southwest Illinois, right on Illinois-Missouri border. The organization serves an area known as a "resource desert," for its lack of veterinary clinics, pet supply stores and grocery stores. But that's about to change.
Later this month, Gateway Pet Guardians will take a huge step forward by opening a new pet resource center. The 54,000-square-foot facility will enable them to do even more to keep pets where they belong ─ in their homes and out of the shelter.
The center's opening comes at a critical time when many in the community have lost their jobs due to the coronavirus pandemic and, as a result, are experiencing financial setbacks. In fact, the center was set to open earlier this year when the pandemic was ramping up throughout the country, but the opening was postponed.
When the center opens its doors, it will offer even more services and availability than was planned before COVID-19, according to Jamie Case, executive director of Gateway Pat Guardians. "People need equitable access to vet care now, with unemployment climbing and the economy at its current state," she says.
Pets and COVID-19: What you need to know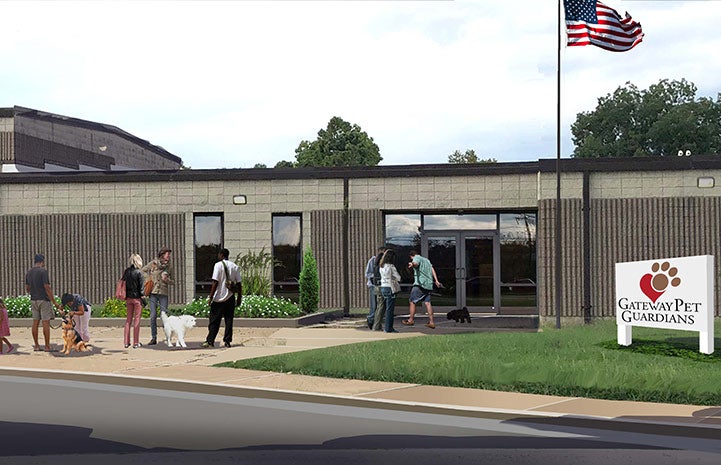 Pet resource centers are the wave of the future
The center's ultimate goal is to provide East St. Louis residents with everything they need to take care of their pets. "We're in a really critical place in animal welfare right now," says Jamie. "Spay/neuter has helped with our intake so much that this is the wave of the future. Now we need a community resource center for pet families."
The new location, formerly the Miles Davis Elementary School, will feature a large veterinary clinic that offers pet wellness care, including vaccines, heartworm testing and preventative medicine. It also includes a learning space, a food pantry where residents can pick up food and other donated supplies, and a large adoption wing with cat suites, indoor and outdoor dog kennels, play areas and walking trails.
Since the center is located just off a major highway, it's accessible to the nearly 65,000 residents living in East St. Louis, as well as to pet families living nearby.
"As more animal welfare organizations move toward a community resource-based model, Gateway will be looked to as a model organization that is pioneering a new way to keep pets and families together," says Stacy.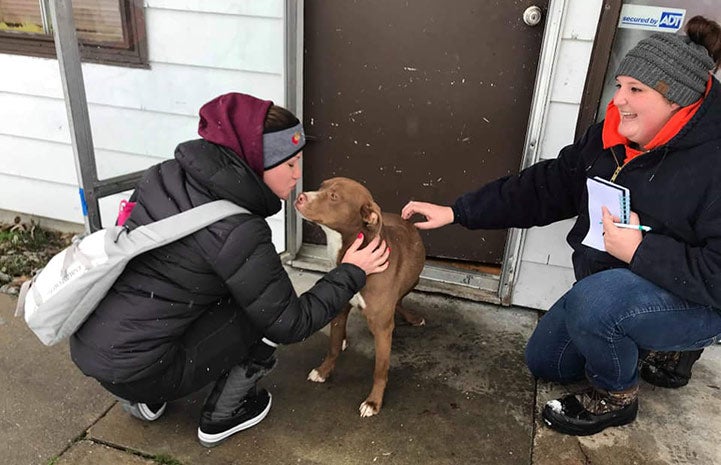 A history of helping pets in the community
Gateway Pet Guardians' commitment to helping pets in East St. Louis started in 1995, when animal advocate P.J. Hightower drove through the area and noticed several stray dogs roaming the streets. That day, she made a commitment to help cats and dogs in a community where pet resources were scarce.
In 2004, four fellow animal lovers came together to transform P.J.'s vision and hard work into Gateway Pet Guardians. They tirelessly raised funds to help more stray cats and dogs in the Metro East area of St. Louis, a region in southern Illinois that comprises the eastern suburbs of St. Louis, Missouri. And each day P.J. continued to visit the same streets that inspired her lifesaving mission — to distribute pet food to families and find solutions for stray cats and dogs.
Over the years, Gateway Pet Guardians has grown into a multifaceted rescue organization that provides assistance so that Linda and others like her can keep their beloved pets healthy and fed while they rebuild their lives after falling on hard times. They also take in more than 500 dogs and cats each year, run a robust foster program and place many animals in new homes.
Thanks to the new pet resource center, Gateway Pet Guardians will be able to do it all under one roof with the help of a growing staff and committed volunteers. Of course, that includes Linda, who says she can't wait to start giving back to the organization that helped her and her four cats when they needed help the most.
"Just because someone is low income doesn't mean they don't love their pets," says Linda. "I'm just overwhelmed by how much they've helped me and others."
Help people and their pets near you: Volunteer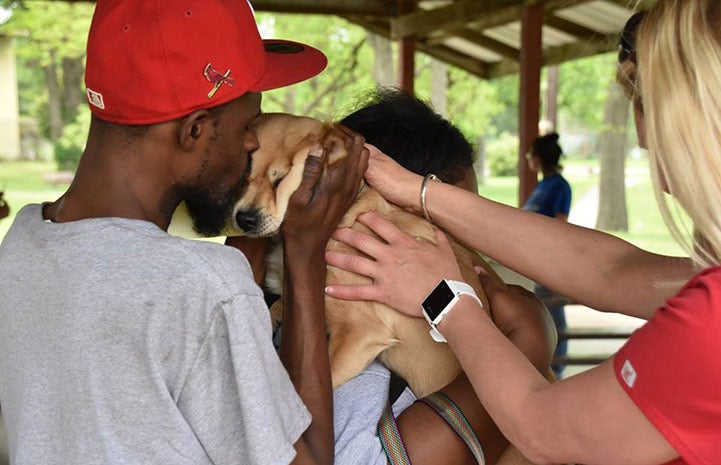 Photos courtesy of Gateway Pet Guardians