Two homes share custody of two adorable rescued poodles
Divorced mom and dad adopt two rescued poodles for their children. The two families share custody of the dogs.
By Nicole Hamilton
When Rose and Bella arrived at the Best Friends Lifesaving Center in Salt Lake City from a local shelter, they were in serious need of haircuts — and we're not talking just a trim. The little dogs' matted hair was so long that they looked like two bundles of fur. In fact, it was hard to tell what kind of animals they were at all.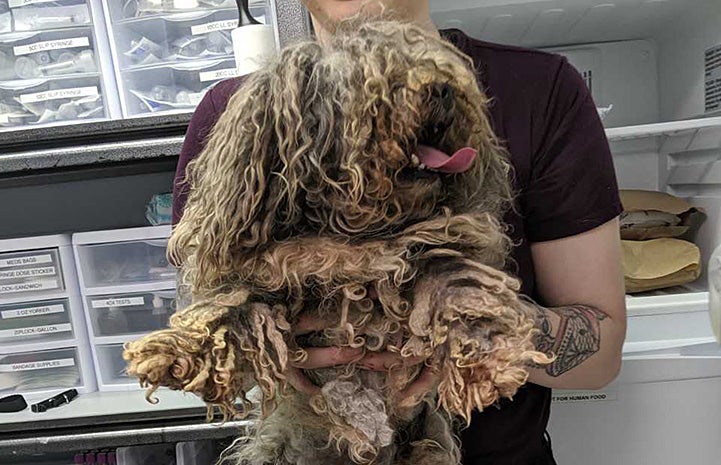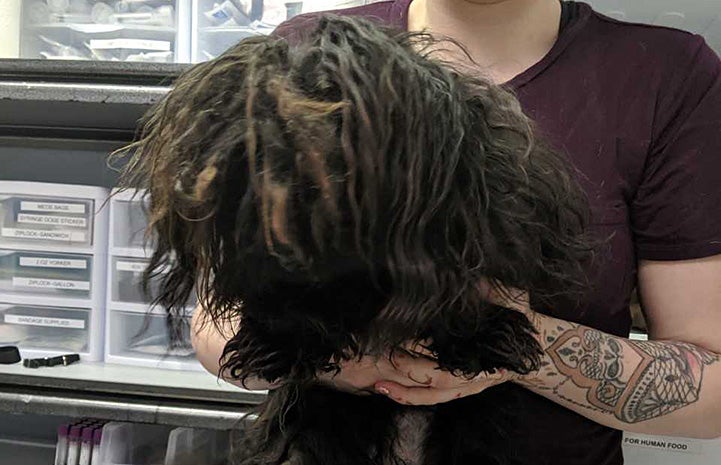 Rose and Bella needed the works, and so the team at the center spent the day with the clippers buzzing and suds flowing to helping the sweet poodles look and feel better. The completed makeovers left shaved hair piled as tall as the dogs themselves, but Rose and Bella looked fabulous. It was the first step toward new lives in new homes.
Fostering before adopting
Now it was time to find a home for Bella, who is quiet and a little shy, and Rose, who's more wiggly and ready to play. It wasn't long before they met Dresden and her two children, Miles and Samara, who wanted nothing more than to bring both dogs home with them.
Luckily, Dresden was happy to take the first step by fostering the two dogs, which would get them used to living in a home again. Judging from their appearance when they first arrived from a large municipal shelter, it was clear that life hadn't always been easy for them. In a foster home, they could develop trust and relax.
As for Dresden and her kids, fostering Rose and Bella would give them time to figure out how to approach the next big step — adoption. After all, adopting two dogs is the kind of decision you want to make when you're absolutely sure it's the right thing to do.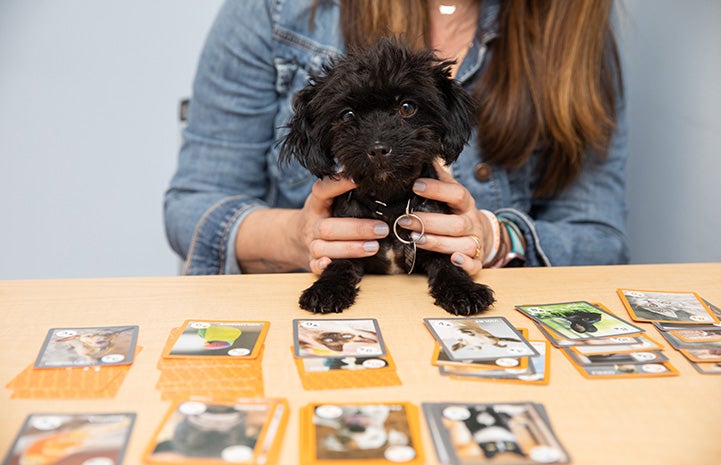 A perfect solution
Miles and Samara loved fostering Rose and Bella, and Miles quickly zeroed in on their personalities. "Rose is more energetic. She likes to play, although sometimes she'll stop to sit on your lap," says Miles. "Bella wants to make sure everyone gets snuggles so she always switches to a different person to hug"
In no time, Miles and Rose became best friends, while Samara formed an instant connection with Bella. Samara started taking Bella with her when she went to stay at their dad's place, and Miles did the same with Rose. Soon, Miles and Samara's dad also formed a bond with the two little dogs.
Bella and Rose quickly adjusted to life outside of the shelter, so now it was time for the big decision. Would they adopt one dog or two?
While Samara and Miles really wanted to adopt both dogs, Dresden decided it was best to adopt just one. A busy mom with an already full house, she knew adopting the pair wouldn't be ideal for the family or the dogs, who both deserved lots of love and attention.
As it turned out, Miles and Samara needn't worry about saying goodbye because their parents had a solution: Dresden would adopt Rose for Miles, and their dad would adopt Bella for Samara. Both dogs could remain in each other's lives and both parents were able to make their children's wishes come true.
How Best Friends is helping Utah reach no-kill
Two new family members
The way Miles sees it, two homes have been better than one for Rose and Bella. "They get all kinds of love because they are spending time with different people every day," says Miles. "They like spending time with all of us."
Though Miles knows Rose and Bella are not perfect, the big brother in him understands. "They're siblings, so sometimes during a long car ride they can get grouchy with one another," he says. "It's actually kind of funny." But that grouchiness disappears as soon as they reach their destination — especially if it means reuniting with Miles or Samara. And in Bella's case, she wants to be as close to Samara as she can get.
"Bella hangs out with her all the time," says Miles. "When Samara lays down, she'll try to sit on her chest and just stay there. And Bella doesn't sleep very well if Samara isn't there. She loves my sister," says Miles.
Now wherever Samara goes, Bella goes, too, although she loves spending time with both dogs. "I'm looking forward to being able to go out for hikes with them," she says.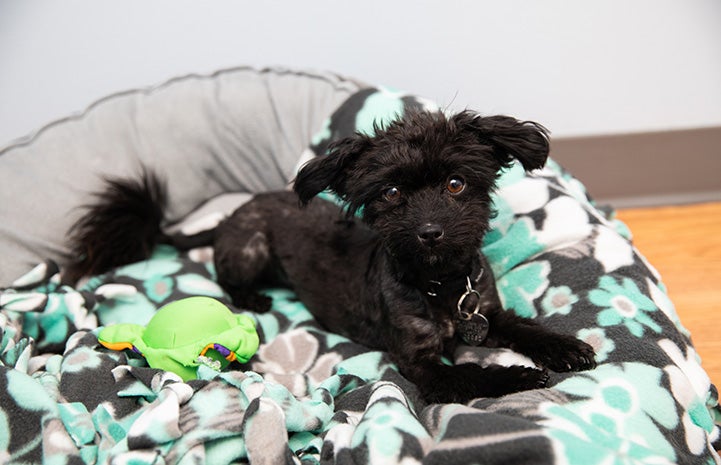 Teaching dogs and learning from them, too
It makes Miles feel good knowing that he and his family are giving Bella and Rose the kind of life they deserve, especially when he recalls how Bella and Rose looked when they first came to the center. "I just wish I could have adopted all of them," he says.
Today Miles and Samara are helping Bella and Rose learn new commands so the two dogs can continue to flourish in their new homes. "Teaching them has been a really fun process," says Miles. And Rose and Bella are teaching Miles and Samara some things, too.
"We are learning how to be more patient," says Samara. "Bella and Rose have brought more peace and love to the family."
Adopt a family pet from a shelter near you
Best Friends in Utah works collaboratively with animal rescue groups, city shelters and passionate individuals dedicated to the mission of making Utah a no-kill state. As part of this mission, Best Friends hosts adoption and fundraising events, runs the Best Friends Pet Adoption Center in Salt Lake City, operates two spay/neuter clinics and leads the No-Kill Utah (NKUT) initiative. Together, we will Save Them All.
Photos by Sarah Ause Kichas and courtesy of the Best Friends Lifesaving Center in Salt Lake City