Want to donate to a local shelter for the holidays but don't know what to give? This list will help
Looking for ways to donate to animal shelters for the holiday season and/or Christmas? Here is a list of 9 things to give that will be appreciated.
By Nicole Hamilton
The holiday season is the perfect time to make a difference for homeless pets in your community. Simple gifts (a bag of food, toys or a few gently used blankets) are cherished at animal shelters.
Your gift will go a long way, too. Not only will it spread holiday cheer to the animals, it will help support the shelter's staff and volunteers as they work to give pets the ultimate gift — a home.
Here are some simple ways to spread good tidings to all at your local animal shelter this holiday season.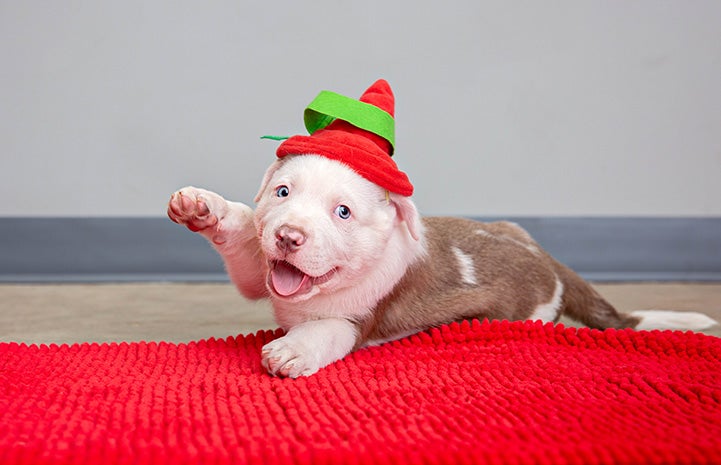 1. Check the shelter's website. Look to see what items are needed. Many shelters also have an Amazon wish list that's usually accessible from a link on their websites. (You can also search directly on Amazon.com.)
2. Stick with "go-to" items. Shelter wish lists usually include plenty of items needed every day at shelters. Consider the following "go-to" gifts because you'll never go wrong donating them to a shelter: cleaning supplies like paper towels, liquid bleach, spray bottles and disinfecting wipes.
Not what you had in mind for a holiday gift? Fair enough. How about a bag of dog or cat treats? Kong toys (or any unstuffed fabric toys), cat trees, scratching posts, towels and cozy blankets also make great gifts for shelters.
3. Know what not to give. It's important to know the gifts that shelters usually can't accept, such as homemade dog biscuits and cat treats. The same goes for prescription medication and opened bags of pet food. Before you make your list (and check it twice), reach out to your local shelter or check the website to see what items can and cannot be accepted.
4. Go DIY. If your idea of a perfect Friday night involves a craft store, why not make some sweet DIY gifts for cats and dogs? You can even call up some friends and make it a holiday craft party, and then later regroup to hand deliver the gifts. Take a look at these cool catnip toys created for Ohio Alleycat Resource and Spay/Neuter Clinic on a local library's craft night.
Like to knit or crochet? Blankets are especially useful for pets in the winter months when it gets cold in kennels. They're also great for older dogs with achy joints who need a soft spot to rest comfortably or for shy cats who want a cozy place to hide. Just make sure donated blankets are washable.
5. Donate your time. Volunteering at your local shelter — whether it's for one hour per month or a few hours every week — is always a wonderful way to give back during the holidays or anytime. Shelters need volunteers in a variety of ways, from walking dogs or bottle-feeding baby kittens to helping out at events.
Volunteering doesn't cost a thing, but the time you spend with pets at the shelter is invaluable.
6. Foster a pet. Talk about a gift that keeps on giving: Not only does fostering open space at a shelter for another homeless pet, it can also be a lot of fun. Some shelters have foster programs that let you take a dog home for just one night or for the weekend, or allow you to provide a temporary home for a pet with medical needs who could benefit from a little extra TLC.
Top 10 reasons to foster a pet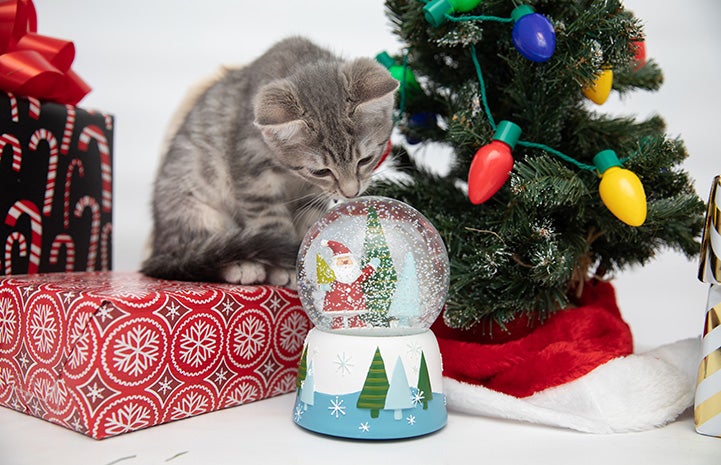 7. Support businesses that give back. When buying gifts this season, look for businesses that donate a portion of their profits to animal welfare organizations or local shelters. The AmazonSmile program is a good place to start. When you buy products here, you can designate a shelter to receive a portion of the proceeds.
8. Donate in someone's honor. Shelters can always use monetary donations and the holidays are a perfect time to donate in honor of a special person or pet in your life. You could also stop into the shelter and pay it forward by sponsoring a cat or dog adoption.
9. Don't forget about the shelter staff. Working at an animal shelter can be incredibly rewarding, but it's also a difficult job. Show your appreciation for the shelter's staff (and volunteers, too) with a tray of cookies from your favorite bakery, a pizza lunch or gift cards to a nearby restaurant or coffee shop.
Giving to pets at your local shelter is easy because it eliminates gift receipts or guessing shirt sizes. They'll love anything you give them — even if it's just a little bit of your time.
Shop the Best Friends wish list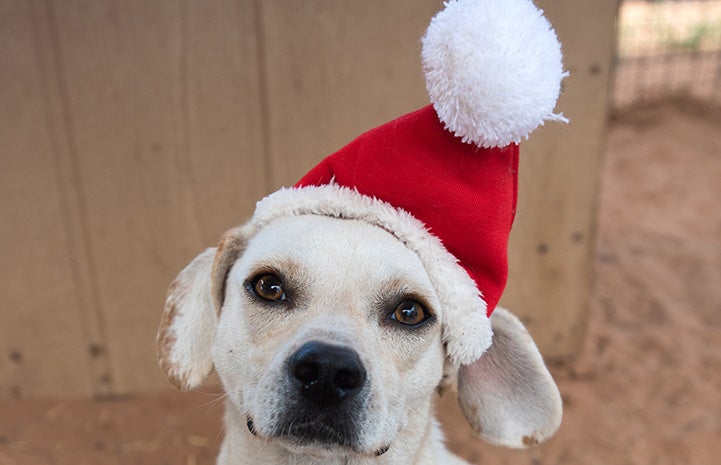 Photos by Sarah Ause Kichas, Molly Wald and Lori Fusaro