Looking back: The top 10 milestones in animal lifesaving from 2019
Thirty-six years ago next month, a group of friends had a vision to create a sanctuary for abandoned and abused animals. With the seemingly unachievable mission to bring an end to the killing of homeless pets in America's shelters, they also launched a movement. Thirty-six years ago, 17 million dogs and cats were being killed in our nation's shelters every year. Today, that number is less than 700,000. That's 700,000 pets just like yours and mine, and that's 700,000 too many. Picking up the torch from the founders, we are committed to achieving their world-changing goal by 2025.
Best Friends Animal Sanctuary today is the largest no-kill animal sanctuary in the country. It is also the heart and soul of Best Friends Animal Society. From our modest beginnings in Angel Canyon in the beautiful red-rock landscape of southern Utah, Best Friends has grown into a nationwide organization with more than 2,800 partner organizations across the country, all committed to the same goal. As we celebrate 36 years of Best Friends Animal Society, we're looking ahead to a new decade that includes our "moon shot" goal of leading the nation to no-kill by 2025.
How will we accomplish this in just five years? Let's look back on 10 of our major milestone accomplishments from 2019 to illustrate the kind of powerful changes that are accelerating our moon shot.
Please join me in counting down our top 10 (in no particular order) for 2019! Drumroll, please.
TEN!
Saving more cats and kittens
Cat World had a record-breaking lifesaving year, with 953 cats and kittens saved at the Sanctuary. That's an increase of 33% from 2018 (yes, you read that right, one-third more lives saved in 2019), which means more cats and kittens saved than in any previous year in Best Friends' history. In fact, this may be the first time in Best Friends' history that more cats were saved in a year than dogs! Truly an incredible outcome! The momentum is picking up and we're looking at Cat World for more of these amazing outcomes in 2020 and beyond.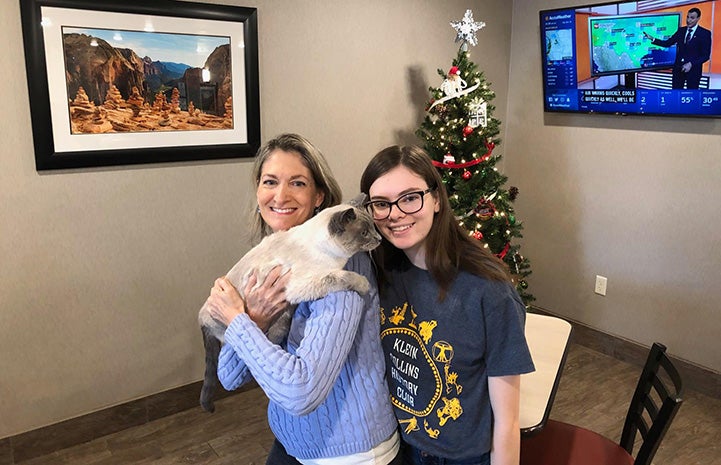 Abraham was adopted after two years in Cat World.
NINE!
The Best Friends Roadhouse and Mercantile
The Best Friends Roadhouse and Mercantile, quite possibly the most pet-centric hotel in the country, had its grand opening! And I don't mean to brag, but it got some pretty hot media action, too. From pet-sitting options to airlock room entrances, cat-specific rooms, a dog park with a splash pad and a special park for small dogs, complimentary shuttles that bring guests to and from the Sanctuary, and awesome activities like yoga and concerts — we really covered it all. And since 2025 is just around the corner, the revenue from the Roadhouse will go directly to supporting our goal, helping to put our moon shot in clear view.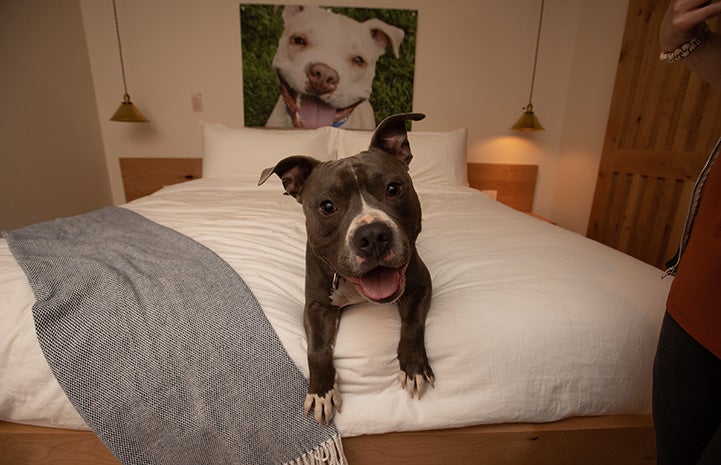 EIGHT!
Southern Utah University partnership
Best Friends Animal Society teamed up with Southern Utah University (SUU) to create the nation's first university-backed leadership program. The Best Friends Executive Leadership Certification (ELC) program is the first of its kind in our nation, tailor-made for animal services leadership at the highest level, to be endorsed by a university.
What's even more unique is that SUU is creating a learning block focused on the skills, knowledge, programs and policies of lifesaving animal services leadership that can be applied to a bachelor's or master's degree.
And in December, our very first cohort graduated from the ELC! These brave graduates will go on to lead shelters across the country to no-kill, and I couldn't be more proud!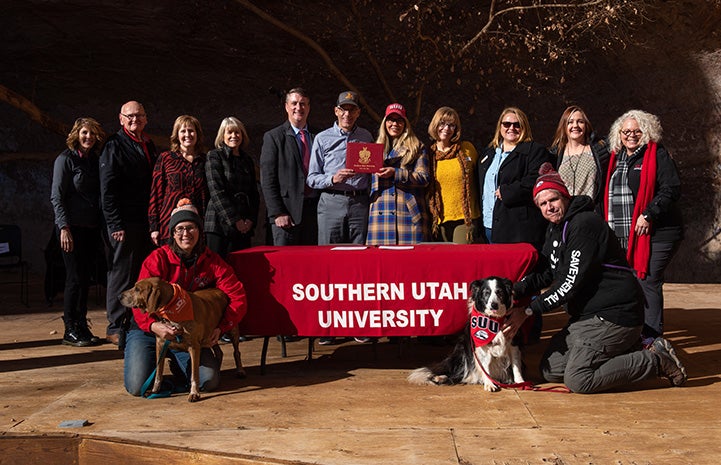 SEVEN!
Shelter animal transport programs
Ready for some incredible numbers? Houston completed 24 transports in 2019, with 523 animals transported to network partners. The Pacific region transported approximately 1,300 dogs and cats from February to September, Best Friends in New York did 25 transports of 350 animals outside the Northeast region, Best Friends in Atlanta did 757 transports, and Best Friends in Los Angeles completed a total of 1,265 transfers in 2019. Amazing lifesaving work!
SIX!
Saving more dogs and cats in Texas
Just two years ago, only 34% of the approximately 30,000 animals entering Palm Valley Animal Society (PVAS) every year were being saved. Today, based on shelter data for January through September of 2019, that percentage is closer to 70% — doubling the 2018 save rate!
Determined to sustain and further this tremendous progress, Best Friends has made direct financial investments and committed non-financial resources to ensure safe, humane communities throughout Hidalgo County. Those resources include embedded staff, material and information resources, professional development for staff, community outreach and legislative support. Additionally, a community cat program has been implemented, and during the first four months of 2019, 1,211 cats were spayed or neutered and vaccinated!
Last but not least, PVAS saw an increase of 51% for adoptions in 2019 from the previous year.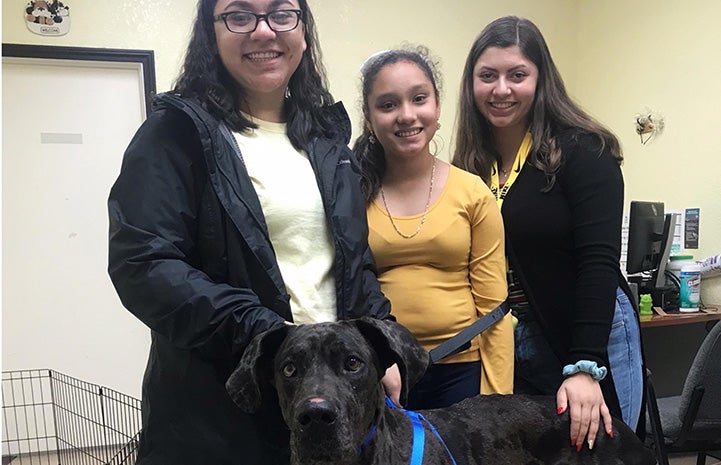 7,390th adoption of 2019
FIVE!
Legislative wins for the animals
In 2019 our legislative team was hard at work saving lives through laws and ordinances that enable trap-neuter-return (TNR), end breed-discriminatory legislation (BDL) and stop the sale of puppy mill dogs in stores.
Major wins include Illinois, where statewide legislation was passed legalizing lifesaving TNR programs, and Kansas, which started allowing FIV-positive cats to be transferred or adopted from shelters, giving them a chance at a positive outcome. Additionally, we helped 11 municipalities repeal BDL this year, including Kansas City, Kansas, and Sioux City, Iowa. The state of New Jersey enacted legislation ensuring that dogs seized from dogfighting operations are not automatically deemed dangerous. Those dogs now have a chance at adoption! And Best Friends helped secure 32 policy changes across the country to help put an end to puppy mills.
Shout-out to the incredible Best Friends advocacy team!
FOUR!
Walton Family Foundation partnership
We are reinventing the concept of the animal shelter from the ground up. We recently announced a unique partnership between Best Friends and the Walton Family Foundation to create the Best Friends Pet Resource Center in Bentonville, Arkansas.
Projected to open in the fall of 2021, the resource center will offer programs to existing local and regional animal services and traditional as well as non-traditional sheltering services, such as lifesaving services (e.g., a community cat program, kitten care center, transport program), resources for pet ownership retention, rehabilitation, and training and education.
We are confident that this will be the first, but certainly not the last, of a new breed of shelter operation and a model for the entire country. The Best Friends Pet Resource Center will be a community center that provides services and support for pets and their families over the course of their entire lives together, not just after they have run into difficulties or when they need to find a new home.
THREE!
Shelter embed programs
Since the beginning of June 2019, Best Friends has had an expanded presence in Palm Valley Animal Society in Edinburg, Texas, and the Humane Society of Harlingen in Harlingen, Texas.
We originally projected to save 8,000 lives of dogs and cats in the Rio Grande Valley through Phase 1 of the Maddie's® Shelter Embed Project. In the first four months of the program, 6,350 lives have been saved!
The amazing stats are the result of a collaborative team effort to increase lifesaving, from implementing daily rounds to increasing adoptions and fostering through best practice programming (innovative for the area). Simply put, the teams at both agencies have been pulling out all the stops.
All of this has been made possible by a generous grant from Maddie's Fund®.
TWO!
Community lifesaving dashboard launch
At the Best Friends National Conference in Dallas, we publicly announced the launch of a first-of-its-kind community lifesaving dashboard, which gives detailed data at a local level for every brick-and-mortar shelter in the country. This information is empowering animal lovers to get involved and to save more lives. This kind of national, community-by-community dashboard is a first, not just in the animal welfare sector, but in any nonprofit sector.
For decades, Best Friends Animal Society and like-minded organizations had to work in the dark to end the killing in shelters because we lacked timely, accurate information about the scale, scope and nature of the problem we were trying to solve. We ended that guesswork with this groundbreaking tool. Most important of all, the dashboard is an empowerment tool. It has already shown amazing outcomes in so many communities and illuminated the places where more resources are needed. A total game changer!
ONE!
New program for dogs with behavior challenges
Exciting news from Dogtown! As we sought to address the roadblocks that were preventing dogs with behavior issues from getting adopted, our incredible behavior team at the Sanctuary came up with a solution: an advanced outcome-focused behavior program. In October, we launched a pilot program for dogs with behavior issues and are thrilled to announce the first group of graduates passed through in just two weeks!
This is essential because we are one of the few organizations in the country that will be working intensely on this at-risk population. Large dogs with behavior issues are the "final frontier" in our national work to save lives. The Sanctuary is the heart and soul of the organization — and ground zero for the movement — and I couldn't be more excited to have Dogtown be the starting point from which many more lives across the nation will be saved.
Meet two of our behavior program graduates, Cornflake and Stitch.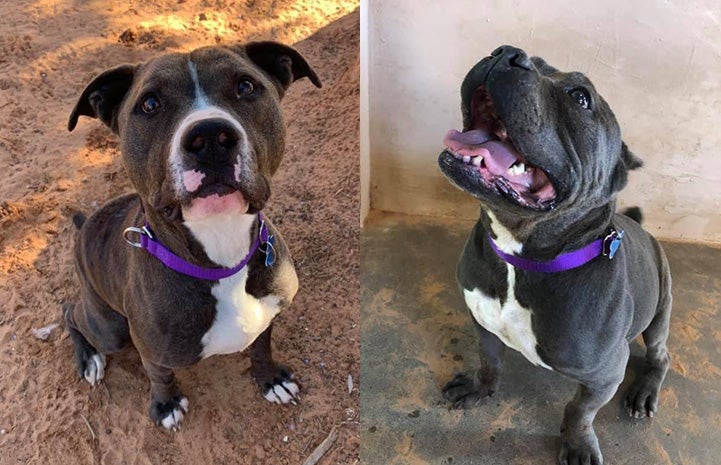 Let's crank our top 10 up another notch, to 11, because there are too many accomplishments to pack into a top 10.
ELEVEN!
Strut Your Mutt fundraising success
One more incredible achievement in 2019 came from our annual Strut Your Mutt event, which brought in a record-breaking $2,735,459 for homeless animals nationwide. But the most exciting record broken was this: $2,188,946 of that amount was for our network partners, breaking the $2 million mark for the first time ever.
This event is particularly special because it's a unique collaborative effort by network partners in cities across the country. Strut Your Mutt has grown exponentially since it started, and I'm over-the-moon thrilled about what we, alongside so many other organizations, have accomplished through this event alone. The turnout in 2019 was just remarkable. Way to go, Best Friends Network!
Keeping the pet lifesaving momentum going
And that's just 11 exciting milestones from 2019, but it is by no means an exhaustive list. Behind the scenes all across the country, we are seeing so much progress, and it's truly inspiring. The amount of collaboration among Best Friends employees, volunteers, network partners and other major organizations is unprecedented.
That is how we will get to no-kill within the next five years, along with amazing work by regular folks that goes unheralded but is saving lives and is essential to our cause.
So here's to 2020, because together, we will Save Them All. To the moon!