Image
Our Priorities for 2025
We are determined to take the entire country to no-kill by 2025. We've got the expertise and we've got the passion. And we've got the road map. So together, we are creating progressive new initiatives while growing the programs - trap-neuter-vaccinate-return for community cats, shelter foster networking, online resource centers to provide neighborhood support and more - that have already brought us close to our goal.
We are saving lives
This is what it's all about, right? Second chances for our most faithful companions.
Dogs and cats at our sanctuary and in our lifesaving centers receive all the love, care and medical treatment they need - be it lifesaving surgery or life-changing training sessions - to find homes of their own.
And because we know a home is the best place for companion animals, Best Friends implements programs around the country that both prevent pets from having to enter shelters in the first place and get those who do adopted more quickly.
Pet adoption
With millions of dogs and cats in shelters each year looking for new homes - and around 378,000 killed in 2022 simply because they weren't chosen - there's no need to buy from a breeder or pet store. Best Friends is committed to removing the barriers to adoption for people who want to provide a loving home for pets who need them and to ensuring the entire process is positive and accessible for everyone.
Foster programs
Best Friends partners with shelters around the country, helping to nurture and grow budding foster programs and spread the news about how critical fostering is for the lives and well-being of our communities' pets. And for any organization that needs it, Best Friends' Foster Programs Playbook is available online, providing steps and structure for maintaining a foster network, including ways to keep foster families excited about their role in bringing this country to no-kill.
Spay/neuter services
Accessible, affordable spay/neuter services help prevent countless litters from ending up in our nation's shelters. So, Best Friends supports spay/neuter programs across the country and offers low-cost spay/neuter in our own lifesaving centers to help reduce the number of pets entering shelters.
Community cat programs
At Best Friends, we call them community cats: free-roaming outdoor cats whose populations can quickly multiply. They make up a significant percentage of the cats killed each year in shelters. But through humane trap-neuter-vaccinate-return (TNVR) programs, we're preventing countless litters from entering the shelter system. Once spayed or neutered and vaccinated, these cats go back to their communities, where they can live long and healthy lives.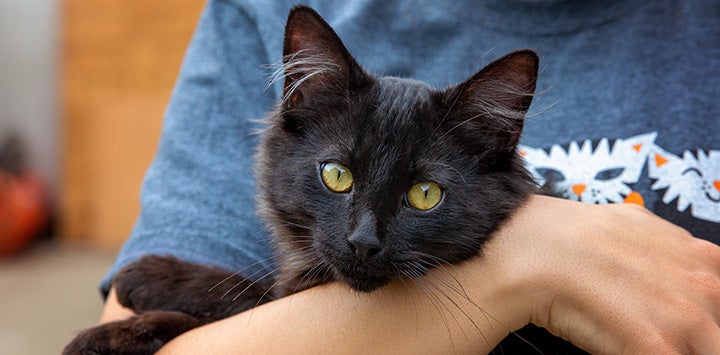 We are standing with shelters
Here at Best Friends, collaboration is in our DNA. No single organization can do it alone, but working together, we can ensure a bright and happy future for every pet.
Together with our fellow animal welfare organizations, we are creating new approaches to lifesaving that are changing and shaping how this country looks at - and looks out for - homeless dogs and cats.
Network partners
More than 4,200 (and counting) public and private shelters, rescue groups, spay/neuter organizations and other animal welfare organizations in all 50 states make up the Best Friends Network. Through collaboration, information-sharing and implementation of proven lifesaving strategies, our partners support each other and inspire their communities to increase lifesaving.
Fundraising, mentorship, peer-to-peer connections, training, lifesaving resources and grant opportunities are some of the benefits available to network partners. And because collaboration underpins everything we do, our partnerships even extend outside animal welfare to alliances in the technology sector, the housing industry and corporate America as we work to drive long-term change.
Education for animal welfare professionals
As we move closer to bringing the entire country to no-kill, a new generation is eager to continue the work we're doing today. The Best Friends Executive Leadership Certification program, presented in partnership with Southern Utah University, provides graduates with the skills to make a difference for pets, people, shelters and communities.
We also have a digital library full of free resources - including online trainings, operational playbooks, town hall events, editorials, vlogs and research papers - available to all animal welfare professionals at any time.
Outreach and embed programs
Our outreach and embed programs bring Best Friends' expertise to municipal shelters around the country. We work alongside staff to implement sustainable community cat programs, build and maintain strong foster and adoption networks, and increase the opportunities for pets to live long, happy lives.
Collaborating with shelters
Best Friends is connecting shelters around the country so they can share their earned expertise with each other. The program pairs mentors from no-kill shelters with their colleagues from shelters that aren't yet no-kill, offering the support and training needed to help achieve no-kill.
Supporting shelter medicine
To help shelters provide high-quality medicine and surgery to more pets, Best Friends offers on-site and virtual support for high-quality, high-volume spay/neuter (HQHVSN) services as part of the Shelter Medicine Outreach Program. Participates can also benefit from expert advice and assessments, trainings and workshops, and other support.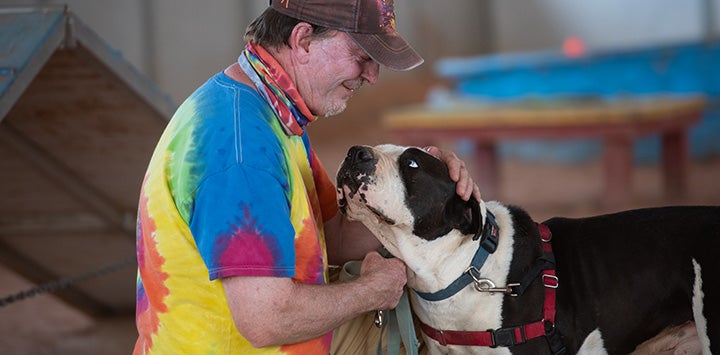 We are teaming up with you
Your commitment to making a difference is what drives this movement - and we're dedicated to supporting you every step of the way. Because working together is the only way we can achieve no-kill across the entire country.
Whether your interest is getting involved in grassroots advocacy, fostering animals from your local shelter, or improving the lives of pet families of every culture and background, your success means a win for the animals. We're here to make sure it happens.
Animal-friendly legislation
What feels even better than saving an animal's life? Making possible a happy, healthy future for countless animals with lifesaving legislation that protects pets and the people who love them. That's why Best Friends' professional advocacy team works to eliminate puppy mills, end breed-specific legislation, support pet-inclusive housing and mobilize dozens of local action teams all across the country to bring about changes in their own communities.
Diversity, equity and inclusion
Whether it's a single action or an entire movement, bringing out the best in people means seeking and celebrating differences and ensuring that every person who has signed up to make a difference is able to fully do just that. We need and welcome voices of every color and culture, not only to reach every pet in America, but every human, too.
Caring for pets
From adopting a dog or cat of your own to volunteering at your local shelter, you want to provide the best possible care. Best Friends' resource center is a comprehensive online library where you can find loads of information about pet health, training, behavior and rescue.
Community-supported sheltering
Every day is an opportunity to invest more meaningfully in services that prevent animals from having to enter shelters in the first place. It's an opportunity to use technology to accelerate progress. It's an opportunity to make animal welfare more holistic and actively involve all of us - spay/neuter groups, trap-neuter-vaccinate-return teams, rescue groups, veterinarians, community cat caregivers, dog walkers, local businesses, neighborhood groups, animal control officers and shelters - in working together.