5 fantastic stories from Best Friends Network partners
From lifesaving transports to a cat with a very important job, here are five great stories from our network partners.
By Liz Finch
Every single day, our network partners make a difference for animals in so many ways. With partners in all 50 states, there's a lot of good news to share. And here are just five of our favorites.
North Carolina felines come out on top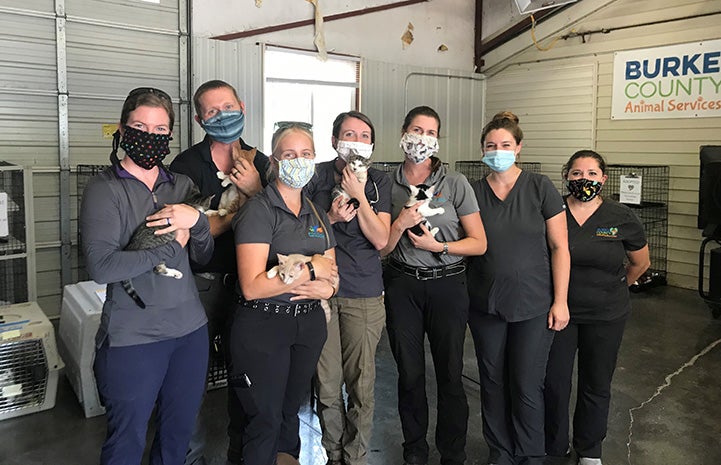 Burke County Animal Services (BCAS) in Morganton, North Carolina, recently found itself with more cats needing homes than the community could provide. But then a Best Friends transport volunteer and Bissell Pet Foundation joined forces and found placement for the cats with organizations in New York, Michigan and Kentucky. More than 150 kitties were transferred out, starting a beautiful new collaboration between BCAS and many of the other agencies.
California community cat lucks out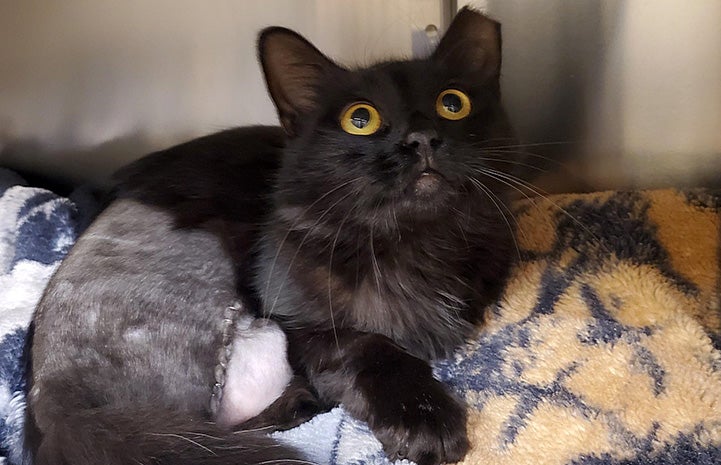 Corona was living happily outdoors when she suffered a life-threatening injury. A good Samaritan named David rushed her to the Stanislaus Animal Services Agency, making sure the staff knew how much he loved the friendly, ear-tipped kitty. Corona's leg had to be amputated, so it was no longer safe for her to live outdoors. That was no problem for David, who was happy to take Corona back home, where she lives inside now.
Brownie gets his wish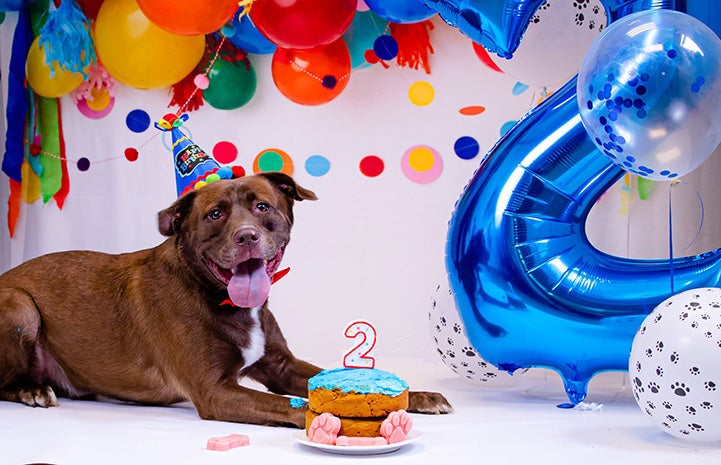 When staff at the animal shelter in Gwinnett County, Georgia, realized that Lab mix Brownie had been with them for a year, they decided that he deserved a party. Brownie spent the day playing in the pool, chasing tennis balls and eating cake. And when it was all over, he got the best gift of all: a new home.
Pup receives Mother of the Year Award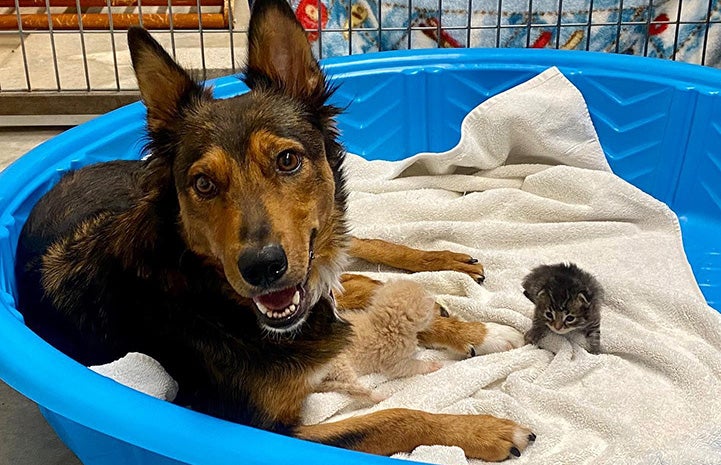 Georgia was not only sick and homeless when she was taken in by Sunshine Dog Rescue in Phoenix, Arizona, she was also very pregnant. Sadly, Georgia lost her puppies shortly after they were born. But then fate intervened in the form of two orphaned kittens who needed a mama. Georgia bonded to her new "puppies" immediately, and they're all happy, healthy and safe with new families today.
Unusual employee draws patrons to the library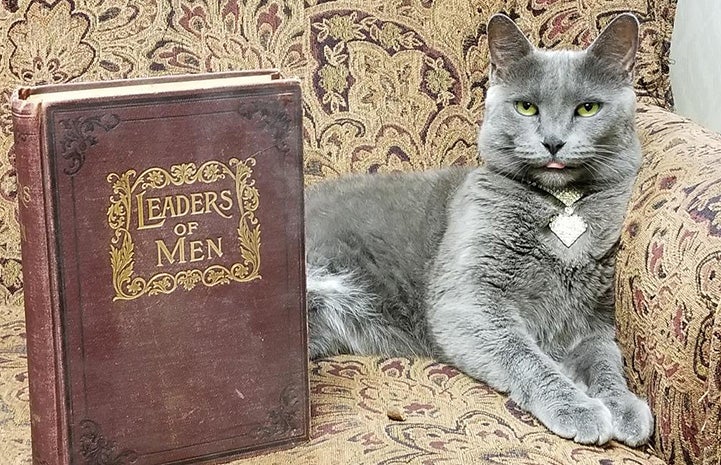 Visitors to the Bristol Public Library in Indiana might be surprised to see Page Turner on duty. Adopted from the Humane Society of Elkhart County a few years ago, the gray cat has several tasks involved in her job, including "human supervision and therapeutic naps." What the library didn't expect, however, was how much Page would become an attraction all on her own. Some people come in just to see her.
More amazing stories, right at your doorstep
This article originally appeared in Best Friends magazine. You can subscribe to the magazine by becoming a Best Friends member.
Read more:
Ebenezer the cat brings joy to his family in a bah-humbug kind of year
Celebrate dogs and adventure with 'The Pack'
Photos courtesy of Bristol Public Library, Gwinnett County Animal Shelter, Stanislaus Animal Services Agency, Sunshine Dog Rescue and Burke County Animal Services