Five sweet updates from Best Friends Network partners
Get the latest and greatest news from Best Friends Network partners across the country
By Liz Finch
From a puppy named Ray who scored a sweet gig keeping geese off the grounds at a country club in Parkersburg, Ohio, to a dog named Tala who recently joined the police department in Eatontown, New Jersey — we've got the scoop on all that's happening at Network partners across the country. Here's five updates to make your day.
1. Ray hits the links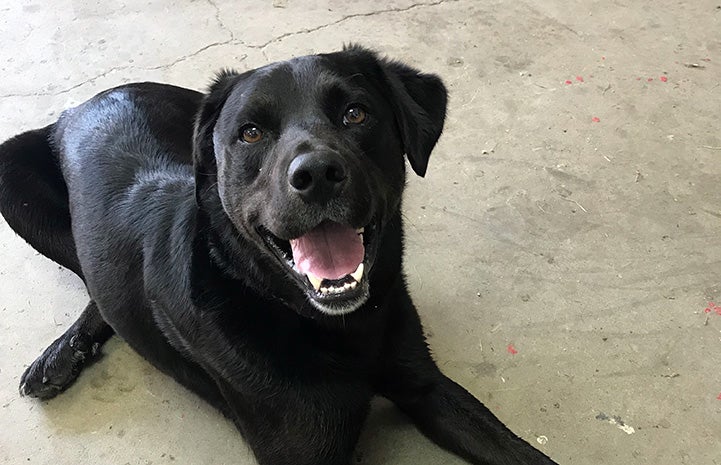 2020 turned out to be not such a bad year for a dog named Ray. The rambunctious puppy from the Humane Society of the Ohio Valley proved to be the perfect dog to keep geese off the grounds of the country club in Parkersburg, Ohio. A model employee, Ray also caught the attention of the Pedigree Foundation, which named him Rescue of the Year. This VIP (very important puppy) now patrols the golf course, though there's no word on whether he's learning to be a caddy.
2. Officer Tala at your service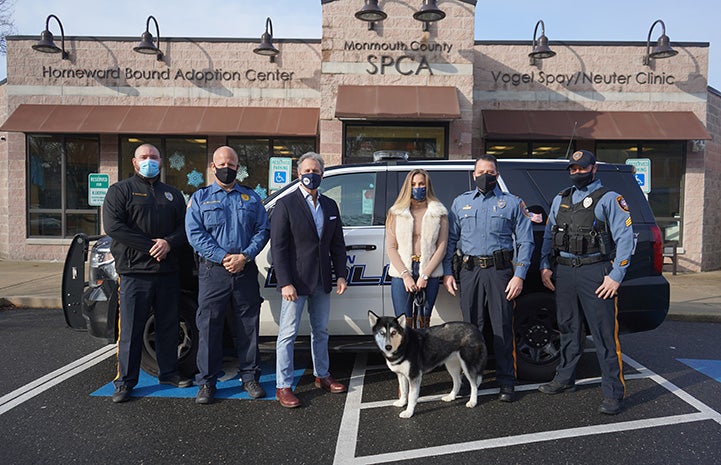 Tala, a husky from the Monmouth County SPCA, has joined the police department in Eatontown, New Jersey. She's the first graduate of a pilot program at the SPCA that places dogs from shelters with local police departments to serve as emotional support animals.
3. Double rescue
Earlier this year, Gertrude had a happy reunion with her family after being lost for six months. Staff from Pasco County Animal Services in Florida found her wandering the streets near the shelter and took her in. And when Gertrude needed eyelid surgery, which her family couldn't afford, the shelter picked up the tab.
4. Cindy Lou Who gets lucky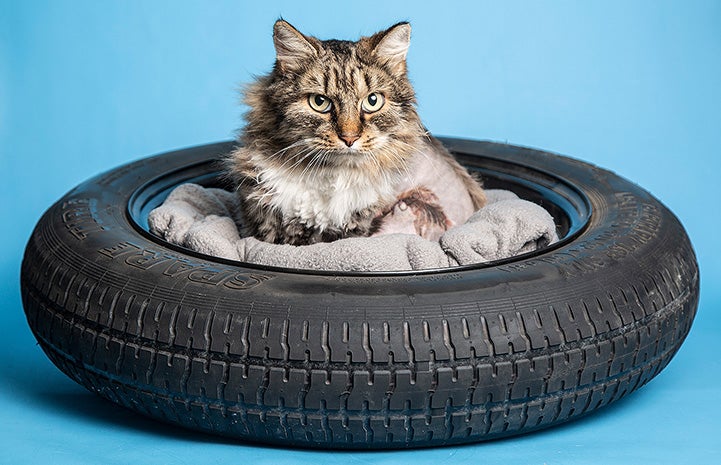 A two-year-old Maine coon cat found herself in a predicament when she managed to get stuck in a car engine. The Arizona Humane Society in Phoenix sprang into action and staff spent several hours working to free her.
[Cat's beauty and love of life completely outshine her skin condition]
Although Cindy had a few injuries, vets were able to patch her up. This pretty girl didn't last long at the shelter — she was quickly snatched up by a lucky family.
5. A nose for danger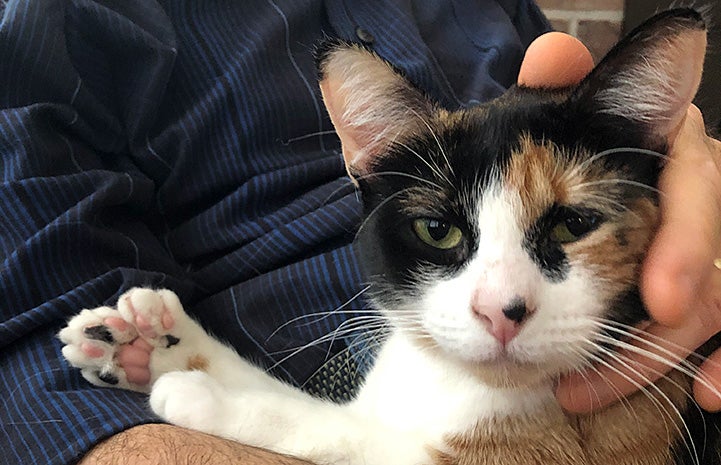 When Cat Adoption Team board chair Sandi Martin adopted Lily, she knew the cat was special. After all, this young calico has 21 toes. But Sandi realized just how special Lily was after the clever cat sniffed out a dangerous gas leak in the Martin home. "It could have caused a fire or explosion," Sandi says. "Lily saved our lives."
Make a difference for pets
Whether you choose to foster, adopt or volunteer, there are many ways you can step up and help pets at shelters in your community.
Get involved and save pets lives
Read more
Shy kitty finds her happy place in a new home
Shelter from the storm: How a community came together to save a dog from a Texas deep freeze
Collaborating for cats in Lowndes County, Georgia
Photos courtesy of Humane Society of the Ohio Valley, Monmouth County SPCA, Pasco County Animal Services, Cat Adoption Team and Arizona Humane Society