Heaps of hope in Harlingen
Saving one scared dog shows what's possible at this Texas shelter.
By Kelli Harmon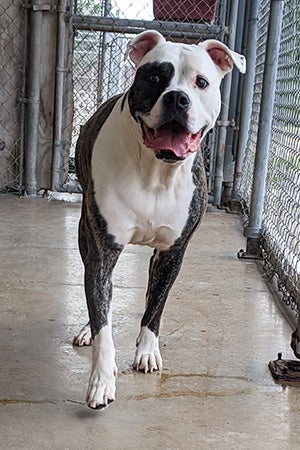 When Nanook came to Humane Society of Harlingen in Texas, she was scared. It's understandable. She had lost the only home she'd ever known and was in a place filled with strangers and noises she'd never heard before. She wouldn't let anyone near her, which presented a challenge. Could she be saved?
Not long ago, when the shelter's save rate was only 28%, the answer would have been no. But Humane Society of Harlingen is now one of several shelters getting help from Best Friends as part of the Maddie's® Shelter Embed Project (MSEP). And with that help, comes hope. Heaps of it, in fact.
Through the embed project, Best Friends staff examine all aspects of a shelter's operations and help make changes that save lives. In Harlingen, Best Friends' Terran Tull has been acting as the shelter's manager of operations, working alongside staff to usher in changes. Terran says, "A year ago, there would not have been the time, space or resources to save Nanook." But since then, the shelter has engaged the community, developed a robust foster network and a community cat program, created more relationships with rescue groups and – best of all – increased the number of adoptions. All that adds up to the shelter being on track to achieve a full year of a 90% save rate, the benchmark for no-kill.
[How this struggling animal shelter in the Deep South turned into one of the best]
Because of that extraordinary progress, the team can now focus on pets who need more help, like Nanook. When they saw how upset Nanook was, the team immediately began working on a solution, and soon found a local trainer willing to work with her. The trainer spent hours with Nanook and finally earned her trust enough to take her home to foster. Over time, she could safely meet new people, other dogs and even cats. She became more confident and started to go on outings.
On one of those outings, Nanook met her new family and she is now living happily with them. Terran says, "As we move toward becoming a no-kill community, we know that saving pets like Nanook will become more and more common." Before, there was little hope for big dogs who won't let anyone near them. Today, there's an abundance of it.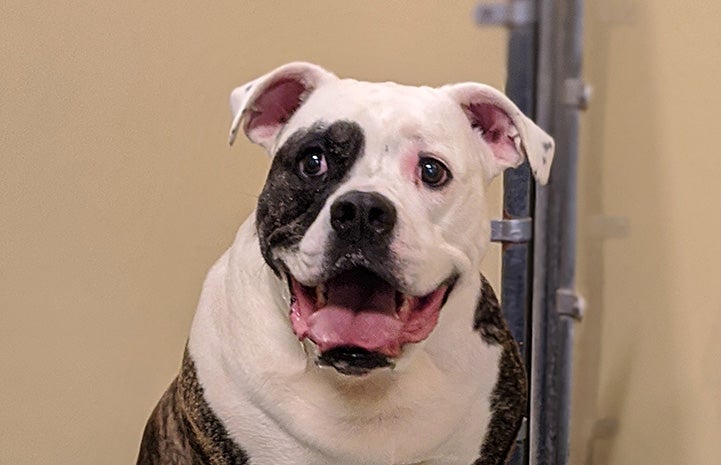 More hopeful news, delivered to your door
This article originally appeared in Best Friends magazine. You can subscribe to the magazine by becoming a Best Friends member.
Read more:
Pet portraits draw laughs, raise dollars for pets
Big love for Texas pets during the COVID-19 outbreak
How one of the least adoptable dogs finally found her people
Photos courtesy of the Humane Society of Harlingen