Kindness rules: 5 stories of people helping pets in amazing ways
Start your new year off on an inspiring note with these stories of everyday heroes making a difference for pets in need.
By Jennifer Hayes
What better way to start the new year than with stories about people stepping up in big ways to help pets? From employees at a World Market store putting in motion a plan to rescue a cat trapped in a storm drain, to an artist flipping the pandemic to a way of helping animal shelters in 50 states and 26 countries, these stories just might inspire you to do something wonderful for pets in your community.
Making a World (Market) of difference for pets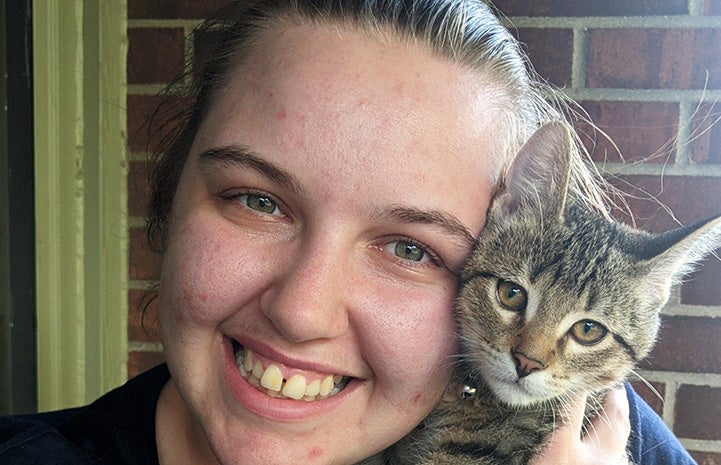 Some World Market employees in Des Moines, Iowa, did a world of good for a cat stuck in a storm drain near the store. Though they couldn't reach the cat, workers did provide food and water. Luckily, an employee's husband who works at a contractor business was able to remove the manhole cover. A humane trap with enticing bait was set out, and within moments, the tabby was caught. The wayward feline was then adopted by one of the store's employees.
Discovering a lost dog down under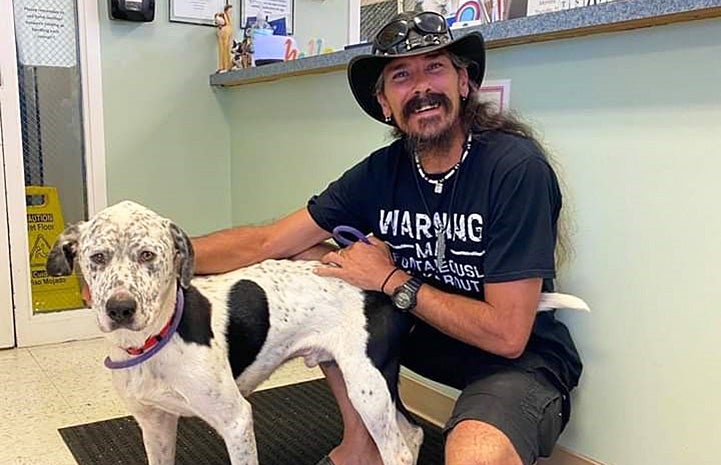 Spelunkers were exploring some underground caverns at the Dewey Hickman Nature Preserve in Indiana when they noticed movement in a pit 30 feet down. It turned out to be a black-and-white dog, so rescuers rappelled down to rescue him. A local brought the emaciated pup to Harrison County Animal Control (a Best Friends Network partner organization), where he was treated for injuries, dehydration and malnutrition. Best of all, the dog (whose name is Hawkeye) was identified and reunited with his family.
Artist pays it forward for pets during the pandemic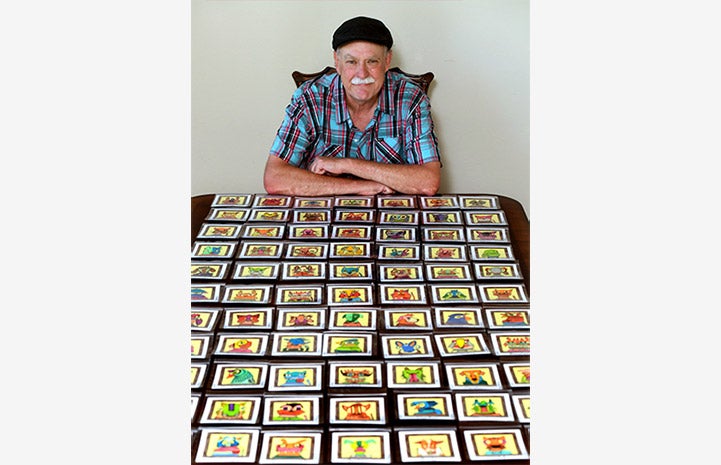 When the COVID-19 pandemic hit, artist Ed Attanasio of Castro Valley, California, wanted to do something to spark joy in others. After some friends asked him to draw their pets and were thrilled with the results, he founded the Pandemic Pet Project. He draws pets free of charge on 3-by-3-inch sticky notes but asks their people to pay it forward by donating to their local shelter or rescue group. So far, he has sent more than 2,200 drawings to people in all 50 states and 26 countries, bringing in an estimated $100,000 in donations to animal welfare organizations.
Cold nose, warm heart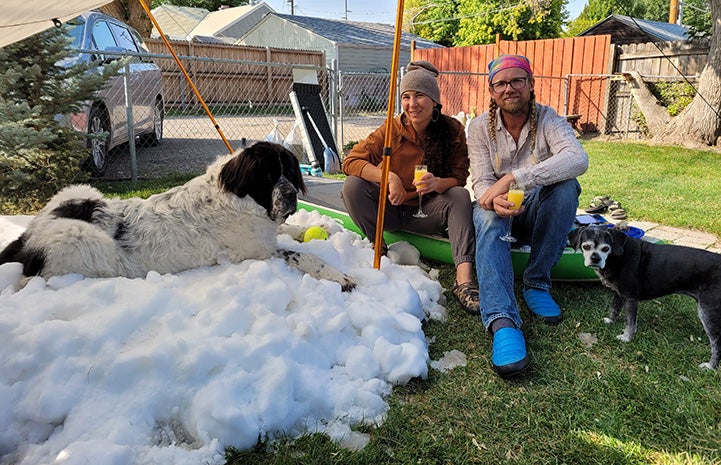 With Maggie, his beloved St. Bernard suffering from terminal cancer, Elijah Lee Saltzgaber wanted to give her ― one last time ― the joy of experiencing snow. But September temperatures in Salt Lake City, Utah, were hovering in the warm range. So, Elijah contacted Tiffany King, the facility director at the Salt Lake County Ice Center, and she gladly agreed to help. They filled the back of Elijah's van with bins of ice shavings, which he brought home to Maggie so she could enjoy her own personal snowbank on her last morning.
Little lobbyist for Kentucky pets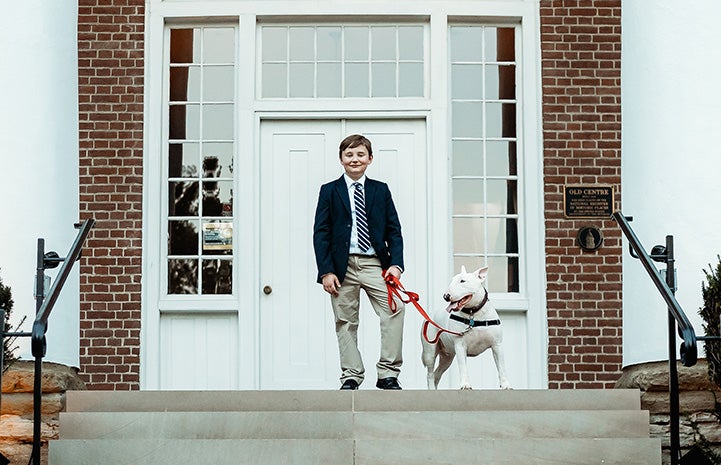 Eight-year-old Ethan Branscum is no stranger to lobbying efforts at the Kentucky state capital. He has been working to designate "domestic cats and dogs that reside in or have been adopted from Kentucky animal shelters or rescue organizations" as official state pets. Ethan wrote to several legislators, which resulted in the introduction of KY SB242, and though the bill did not pass, Ethan remains undeterred. "I'm not going to give up until it passes," he says. "After that, we'll go to the national level."
Pay it forward for pets in your town
Spread kindness where you live by fostering a cat or dog from your local shelter.
Read more
Volunteer finds happiness at Best Friends
Inspired by one extraordinary dog to adopt another
Adopter saw nothing but love when she met Beefy the dog
Photos courtesy of Sarah Ause Kichas, Amariah Williams, Tray Heinke, Ed Attanasio, Peggy Wilson, and Ashley Easterling Photography