New animal control department serves pets and people in Kansas City
Kansas City Pet Project rises to the challenge of building new animal control services, with help from Best Friends.
By Kelli Harmon
What do you do when there's a situation that hurts both animals and their people in your community? If you're part of Kansas City Pet Project (KCPP) in Missouri, you tackle it head on. And you call Best Friends to help you do it. That's what happened after a city audit uncovered and revealed serious problems within existing animal control services in Kansas City.
So KCPP, a Best Friends Network partner, put in a bid to take over animal control in the city, and won.
It was a golden opportunity to make a change where it was needed most. Teresa Johnson, KCPP's president, CEO and chief lifesaving officer, says, "We needed to move from a mistrusted, punitive animal control program to one that works cooperatively to increase our community's capacity to care for pets, build trust and connect with diverse parts of our community."
Once KCPP won the bid, all the staff had to do was build that program — from scratch.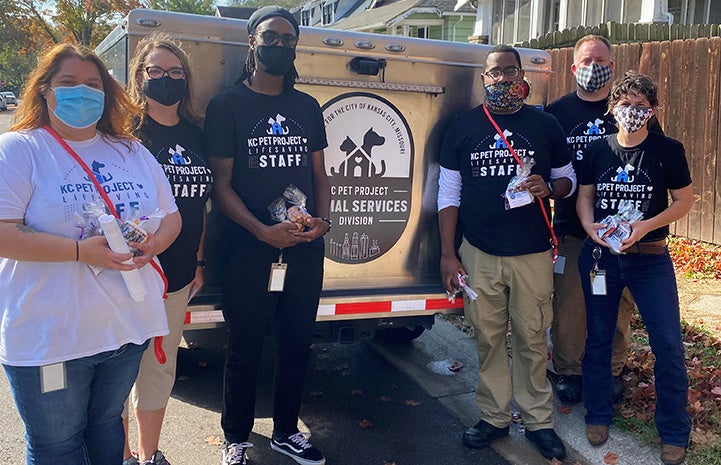 Building animal control program with Best Friends' help
Yes, they needed to start at the beginning. They needed more than just vehicles and equipment. They needed a plan. And Best Friends was eager to assist. As Scott Giacoppo, Best Friends' director of national municipal and shelter support, says, "It was an opportunity to help an organization redefine animal control for an entire community."
That meant everything from helping to recruit a chief animal control officer to building the training program and writing operating procedures and job descriptions, plus providing ongoing support once KCPP officially took over.
What is the motivation for Best Friends' involvement? Well, it's simple really — because it saves pets' lives. "Animal control is the tip of the spear for lifesaving," says Scott. "They're out in the community, preventing animals from coming into the shelter, helping people keep their pets, helping people solve problems."
At least, that's what happens when the department's goals are aimed at supporting people and their pets, rather than citing them and impounding pets at every opportunity. Not only is the latter approach punitive, but it ultimately sends more pets to the shelter than is necessary. To that end, helping animal control agencies around the country adopt an approach that supports communities is one of the ways we're working toward achieving no-kill nationwide by 2025.
Meeting residents, giving out supplies
Before KCPP officially took over animal control services from the city in December 2020, the new animal services team began their outreach. They went door to door, introducing themselves to residents with pets.
They gave out collars and leashes, doghouses and flea treatment, all to get to know community members and start things off on the right foot. (Or paw, depending on who you talk to.)
Teresa says, "Kansas City Pet Project is proud to have created a true no-kill community through our sheltering services, but it was important for us to take the next step, even though it meant starting an entirely new animal services division from the ground up." This is what saving them all, together, looks like.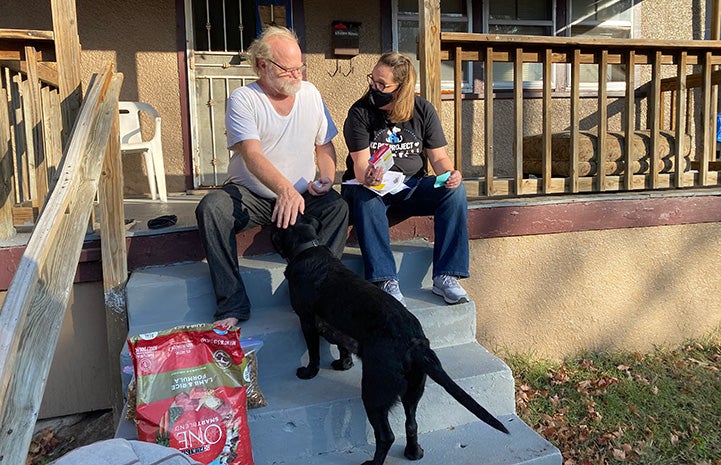 More fabulous stories, delivered to you
This article originally appeared in Best Friends magazine. You can subscribe to the magazine by becoming a Best Friends member.
Read more:
Saving the lives of animals through community-supported sheltering
Grants for sustainable no-kill animal sheltering
'Is that a shelter dog?' It's time to redefine how we answer that question
Photos courtesy of Kansas City Pet Project