15 quarantine foster pet stories
Check out these adorable pets who got to move out of shelters and in with foster families as people quarantine at home across the country
By Nicole Hamilton
By now you might have heard how people all across the country are stepping up and answering the call to foster pets. As animal lovers come together to help each other and homeless pets during the coronavirus pandemic, they are finding out along the way that we are capable of amazing acts kindness.
Just take a look at these stories about people who during this critical time have answered the call to foster. Because of them, homeless cats and dogs across the county have become work-from-home buddies and couch companions in foster homes from New York City to Los Angeles and everywhere in between.
Fostering is playing a huge role in helping shelters and let's face it: It's also a lot of fun. No one should have to weather through this alone, but then life is always better with a friend by your side. Here are 15 rays of light to brighten your day, and stay tuned because there are many more to come.
1. Frank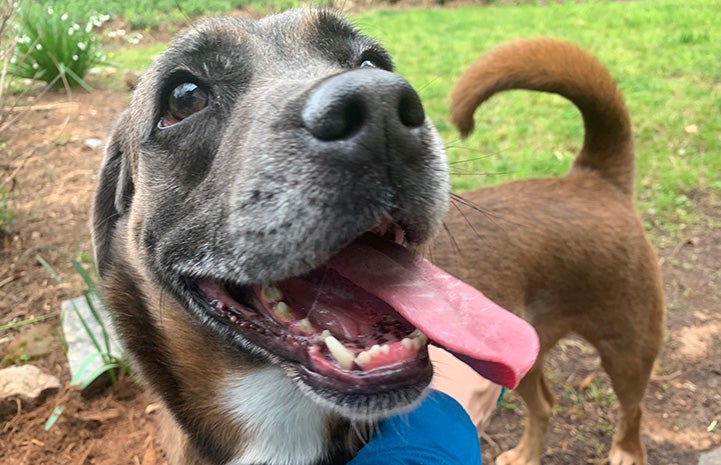 Frank came to Best Friends Lifesaving Center in  Atlanta after he was found along with nearly 90 other dogs in a house that caught fire. Back then, he was very shy, but with lots of help from the team at the center, he has really come out of his shell.
Today Frank is being fostered by Harley, who says his new pet acts like they've been together for years. "He loves my dog, Bilbo, and is very polite with my cats. Being here has allowed him to decompress and enjoy just being a dog."
2. Roadrunner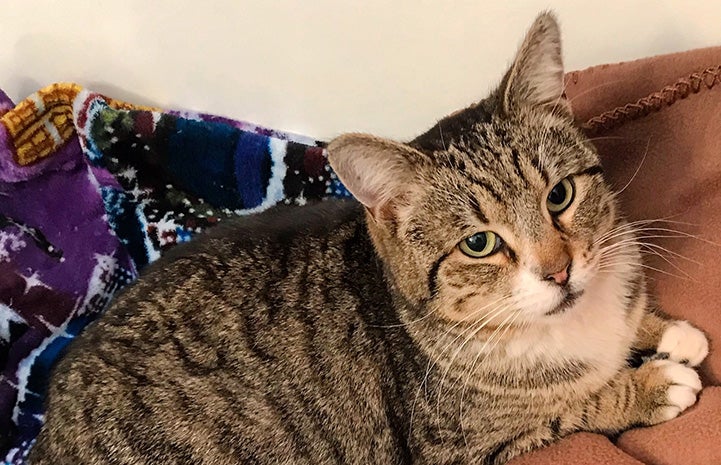 Roadrunner may be a senior cat, but Marisa, who is fostering him from the Best Friends Lifesaving Center in Los Angeles, says he prefers to run around playfully like a kitten. She's hoping Roadrunner inspires Pretzel, her 13-year-old cat, to be a little playful, too.
"As soon as I knew I'd be working from home during this pandemic, I contacted the foster team to see who would be available," says Marisa. "It makes me happy to give Roadrunner some rest and a loving home while he waits for his forever home."
3. Bentley and Stewart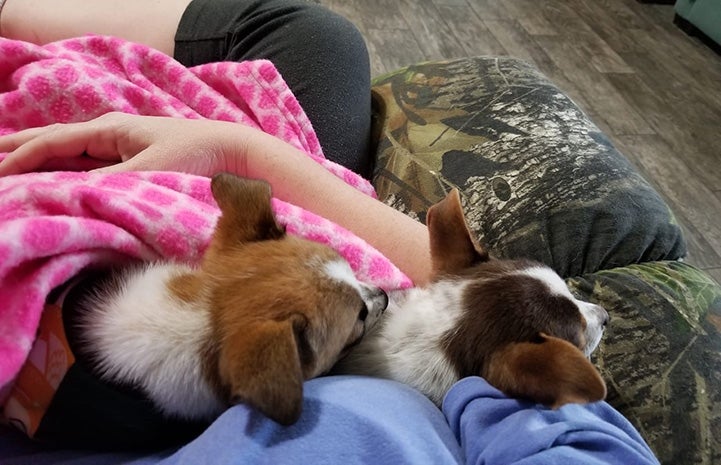 When the call went out for people to adopt or foster in Houston, Jamie hopped in her car and headed to the Harris County Animal Shelter, a Best Friends Network partner organization, and left with two foster puppies, Bentley and Stewart. Now she says every night is an excuse to throw a pajama party and hang out on the couch to cuddle.
4. Hello Larry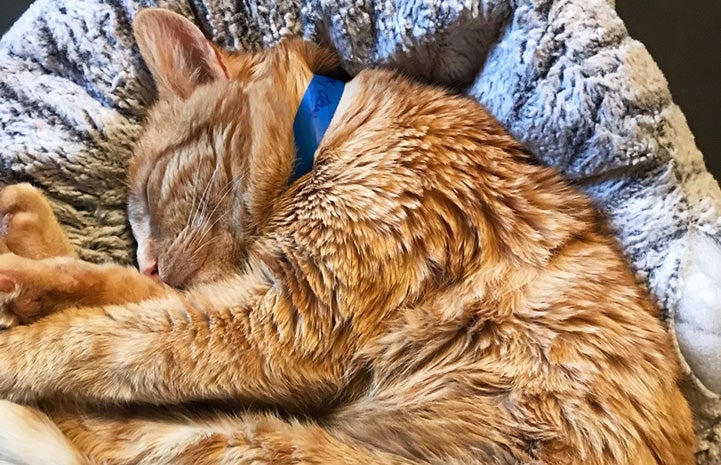 Sandy Nelson had never fostered an adult cat before, but when the call came that the Best Friends Lifesaving Center in Salt Lake City needed fosters, she and her partner, Ben, were ready. "He's super chatty and has so much to say," she says of Hello Larry. She also notes that he loves being read to almost as much as he loves Ben, his new BFF.
5. Jack and Jessie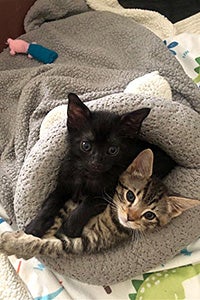 Jack and Jessie, who were found on the streets in New York City, were brought to Animal Care Centers of NYC before being sent over to the Best Friends Lifesaving Center. Now they're cozy in their foster home with Missy who says they have been a joy. She calls Jessie "silly and spicy," and says Jack is a "purr monster who loves to cuddle and is the messiest eater." Who wouldn't want to spend a quarantine with these two?
6. Eddi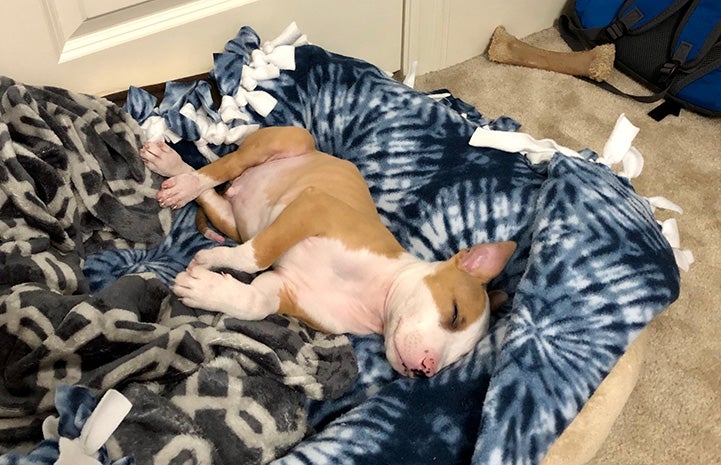 While Claire in Houston is studying to take her nursing boards exam, Eddi has been the best helper. He's also keeping Claire and her boyfriend on their toes. ""He's very smart and an amazing escape artist," she says. "His favorite thing to do is find a way out of his pen, so if you aren't keeping him busy when it's playtime, you're in for some trouble."
When he's all tuckered out from playing, Eddi loves a good nap and sleeps soundly through the night. "We are so happy to welcome him into our home and can't wait for him to find his forever family," says Claire.
7. Sadie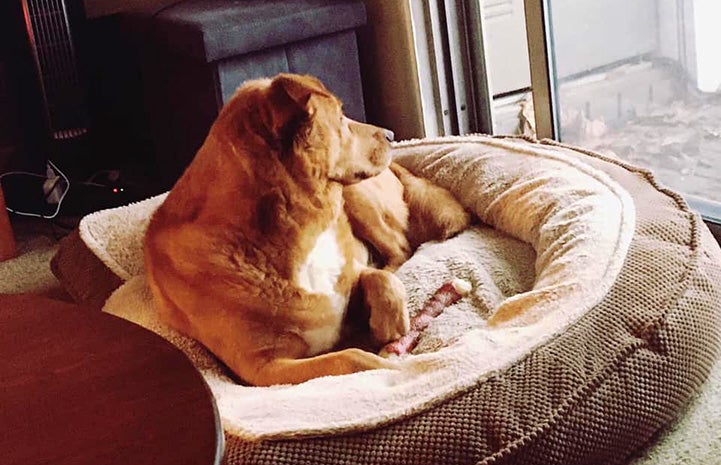 Sadie in Atlanta is getting lots of help mastering her fears of cars, strangers and children, thanks to Kylie, who is thrilled to give her the extra attention she needs in order to gain the skills and confidence to be adopted into a permanent home.
8. Almond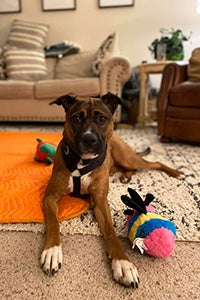 Also in Atlanta, Sam is amazed at how relaxed and happy Almond has become in her foster home. "She will just come over and sit on top of you without warning, certainly is a belly 'rubaholic' and she has so many licks," says Sam. "We can't wait to see how far she comes."
9. DiDi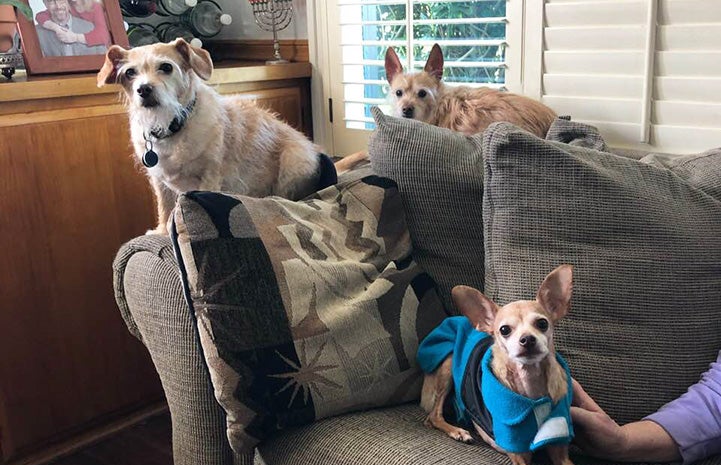 DiDi, a seven-year-old Chihuahua, fits right into her foster home with David Glazer in Los Angeles. On her first day, she got a bath, a good walk, a big meal and then she crashed out on the couch with her new canine friends.
10. Gretchen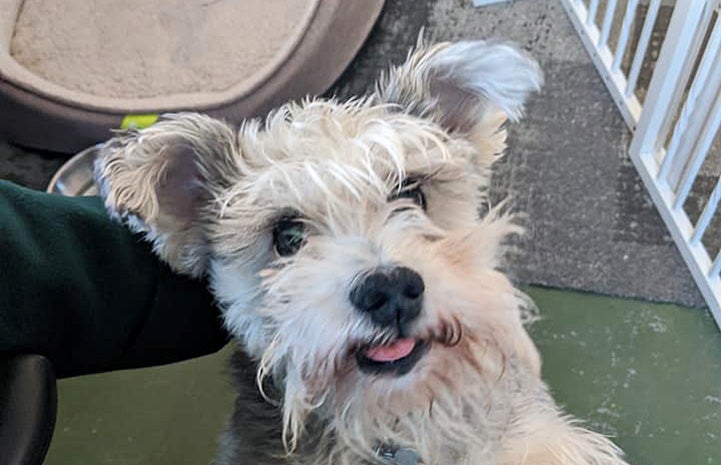 Gretchen is on triple duty with her foster mom Shana Farkas, who is taking care of the sweet pup from the lifesaving center in Atlanta. "She's my work-from-home buddy, TV buddy and play buddy," says Shana.
Everything you need to know about fostering a pet
11. Detour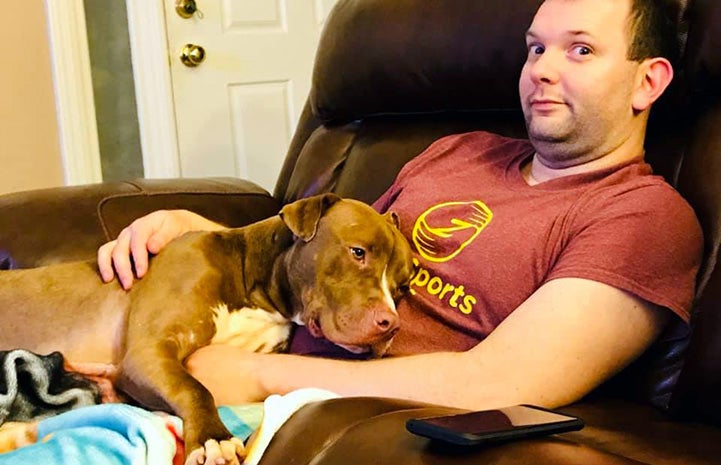 Detour has been showing Jodi Long and her family the step-by-step process of how to convince them that it is really OK to be up on the couch. Seems to be working. Great job, Detour!
12. Lisa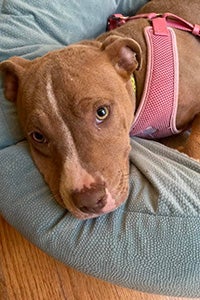 Santhi Chilukuri, who is fostering Lisa, loves watching the timid dog come out of her shell. "I have never fostered or been around a dog this timid before, so this experience has been especially interesting, fun and challenging in its own way," she says. "Can't wait to see all the progress she makes."
13. Misty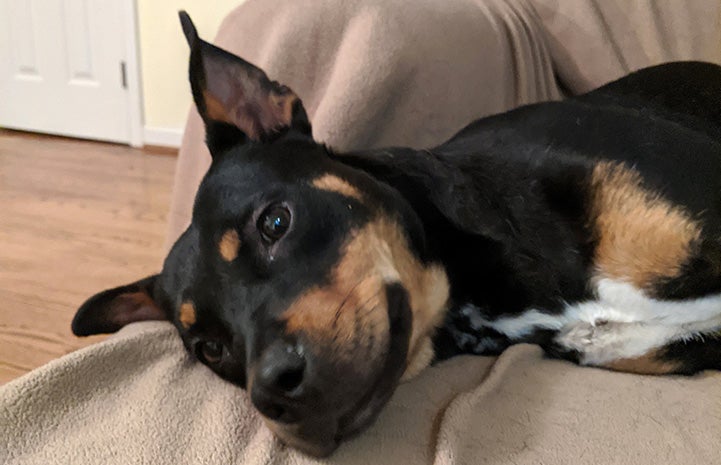 Carolina Fernandes says Misty is becoming her shadow. "She gives kisses and asks for belly rubs. She does not pull on the leash and walks right beside me. She is such a good girl."
14. Morgan Freeman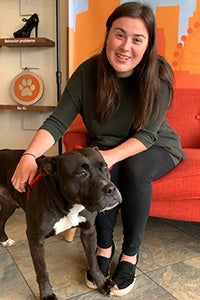 When the world is back to normal, Paige will look back and remember how lovely it was to stay at home all day with Morgan Freeman ―  no, not that Morgan Freeman. We're talking about this sweet five-year-old pup, who has quite a fan following at the lifesaving center in Atlanta.
15. Ladybird
Megan is fostering Ladybird, who came to the lifesaving center in Los Angeles with an injury and was pretty scared of most people and other animals. Now Ladybird is thriving and she's even warming up to Megan's dog, Georgia.
"Ladybird is enjoying lots of snacks while having positive experiences with another pup," says Megan. "She's very low maintenance and really enjoys the company of trusted humans."
Ready for your own foster story? All you have to do is contact your local shelter. Pets are there just waiting to be your quarantine buddy and your helper. Not only are they good at making you smile, they will never steal the remote. We promise.
You can help! Now is the time to foster a pet where you live
Photos by Harley Trotter, Marisa Castro, Jamie, Sandy Nelson, Missy Parker, Claire Wolf, Kylie Burkes, Sam Gimbrone, David Glazer, Shana Farkas, Jodi Long, Santhi Chilukuri, Carolina Fernandes, Best Friends in Atlanta, and Megan Smith