32 puppies adopted in one day
Need 32 reasons to smile today? Check out the puppy adoption cuteness overload in these photos taken before social distancing was a thing.
By Nicole Hamilton
Editor's note: We know the world is a scary place right now. If you're looking for information on pets and coronavirus, you can find that here. If you're looking for a break from serious news, we hope this brightens your day!
Remember the good old days (a month ago) when it was OK to throw a party and invite the public? That's exactly what we did at the Best Friends Lifesaving Center in Salt Lake City before social distancing was a thing. We had 32 adorable, wiggly puppies who needed homes, so we hosted a Puppy Palooza adoption event and invited everyone.
It all started when shelters in five Utah counties all took in multiple litters of pups around the same time. And Best Friends in Utah already two proud mama dogs, Bailey and Sundae, with healthy, wiggly pups in foster homes. It looked like there'd be an opportunity to spread the word about all those cute puppies who would soon be big enough to go to new homes.
To get the ball rolling, the foster team put out a call for short-term foster families. Within the day, every one of the puppies from the five shelters had a Best Friends foster family waiting for them. Then the team got to work on a puppy adoption extravaganza that they aptly named Puppy Palooza.
On the day of the event, people lined up around the block waiting for the center to open. By the end of the day, every puppy was adopted, and soon after, Bailey and Sundae were adopted, too. These happy pups and the faces in their new families say it all: Puppy love is just the best.
One month later, these pups are hunkered down at home with their new families and loving every minute of it.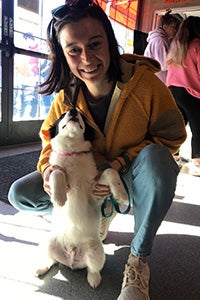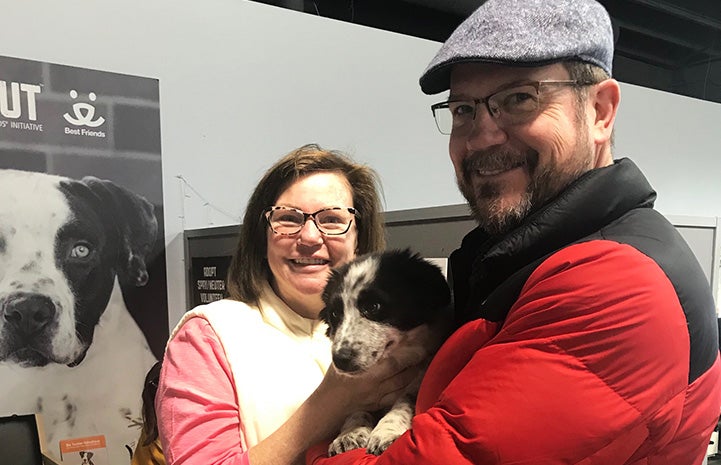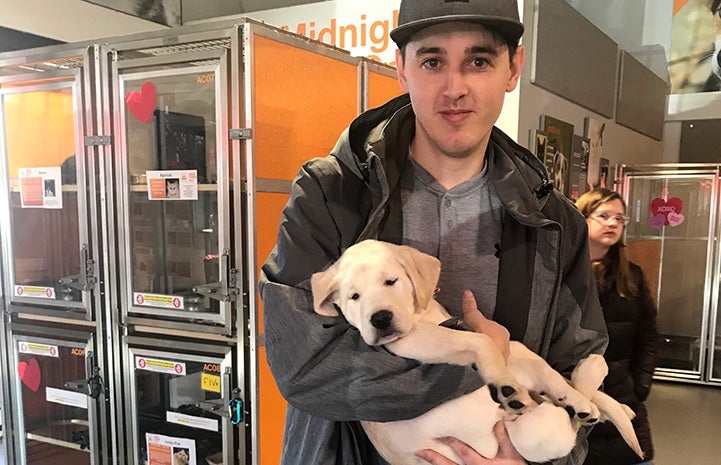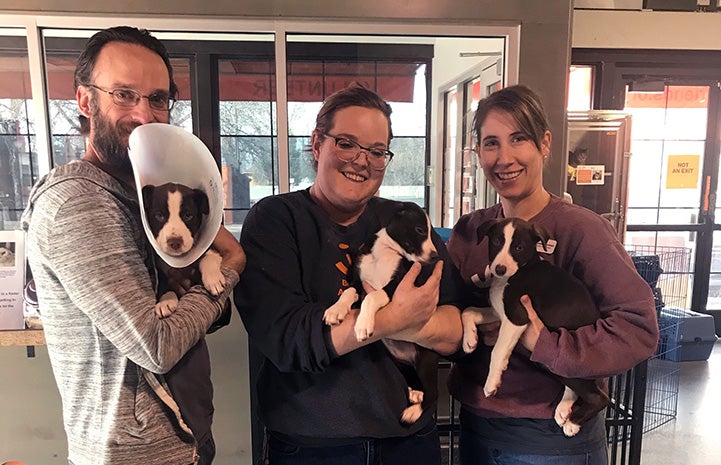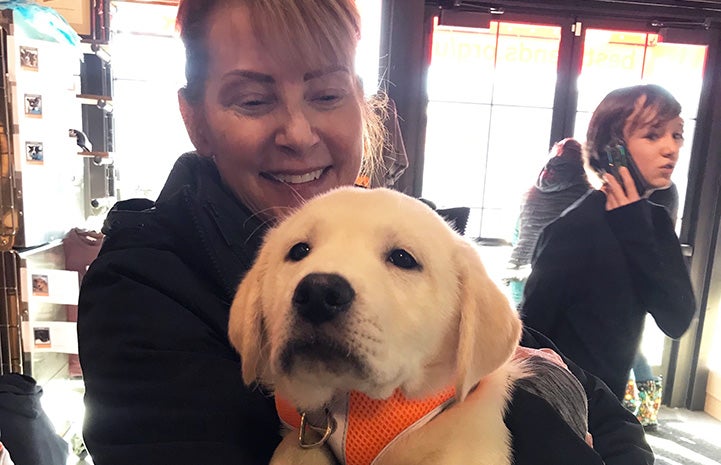 Best Friends in Utah works collaboratively with animal rescue groups, city shelters and passionate individuals, all dedicated to the mission of making Utah a no-kill state. As part of this mission, Best Friends hosts adoption and fundraising events, runs the Best Friends Lifesaving Center in Salt Lake City, operates a spay/neuter clinic and leads the No-Kill Utah (NKUT) initiative. Together, we will Save Them All.
Photos by Amy Davila Sanchez