8 ways to celebrate Best Friends Day
Reserve some time to celebrate Best Friends day by volunteering or fostering, adopting a pet or showing your appreciation for the staff at your local shelter.
By Nicole Hamilton
Mark your calendars because June 8 is Best Friends Day. Not only is this a fantastic day to pause and think about how far we've come, together, to help Save Them All, but it's a good time to celebrate the incredible work being done by people to save lives at shelters all across the country.
This year, pencil in some time on Best Friends Day to support pets in your community. Here are eight ways to celebrate the day where you live.
1. Volunteering at your local shelter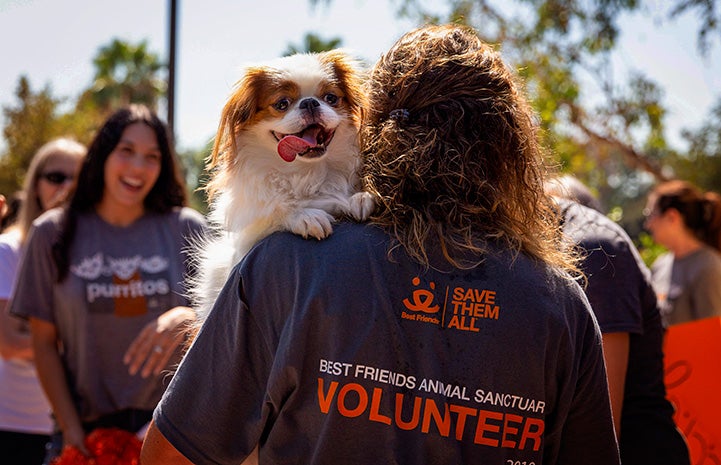 Have an hour to spare on the weekends? Why not spend it in the company of cats at your local shelter or walking a dog or two? Just a little bit of time goes a long way when it comes to helping pets.
Volunteering is also a great way to combine your talents with your passion for helping animals. For example, if you're a runner, you could start a running group at your local shelter, and if you have a way with words, you could volunteer to write pet bios.
2. Fostering a pet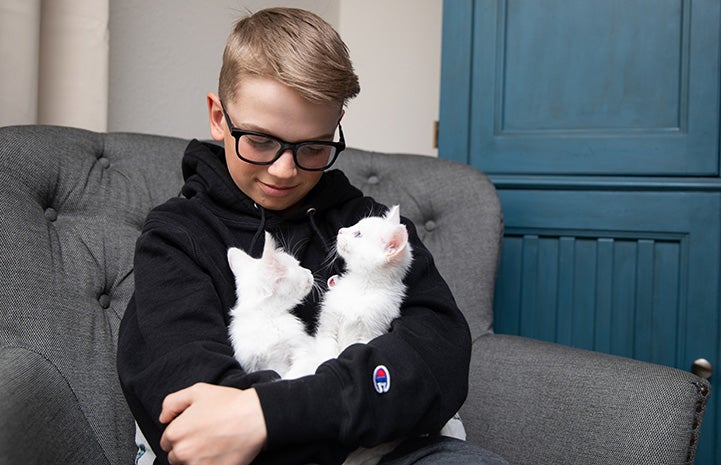 Fostering plays a pivotal role in helping the country reach no-kill. Not only does it get pets out of shelters and into homes where they can relax and let their personalities shine, but it creates more room at the shelter for another pet in need. If you're looking for a low-key, four-legged friend to hang out and watch movies with, consider fostering a dog during heartworm treatment. Ready to go full speed? Kittens are right up your alley!
Many shelters have flexible foster volunteer programs designed to work with your busy schedule. In fact, some offer programs that let you take a dog out for the day or for an overnight at your place.
3. Adopting a pet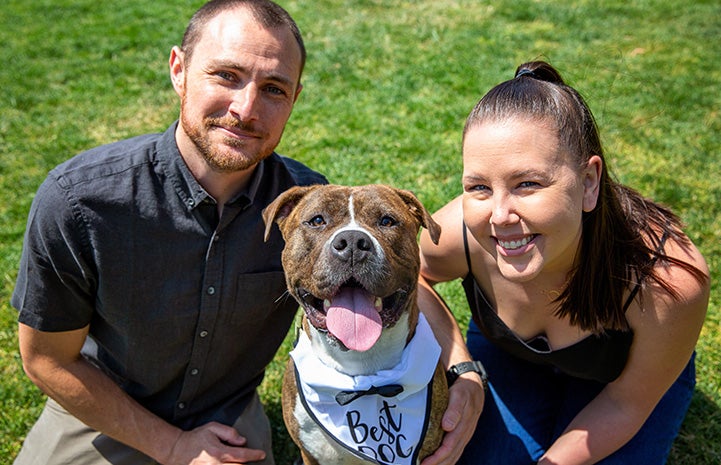 If you've been thinking about adopting a pet, how about doing it on Best Friends Day? Not only is it a fantastic way to mark the occasion, but consider this: You'll always remember your pet's Gotcha Day.
4. Paying it forward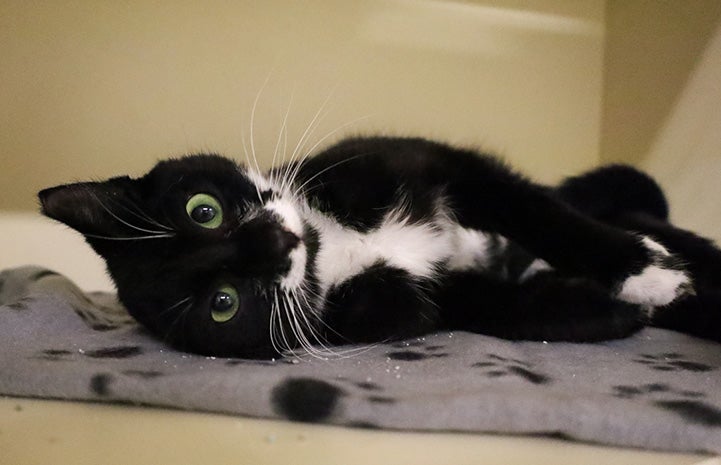 If adopting a pet isn't in the cards for you right now, you could sponsor the adoption of a pet at your local shelter or from Best Friends. Imagine the adopter's surprise upon learning that the adoption fee has already been covered. That adopter might just be inspired to pay it forward, too.
5. Deepening your knowledge of animal welfare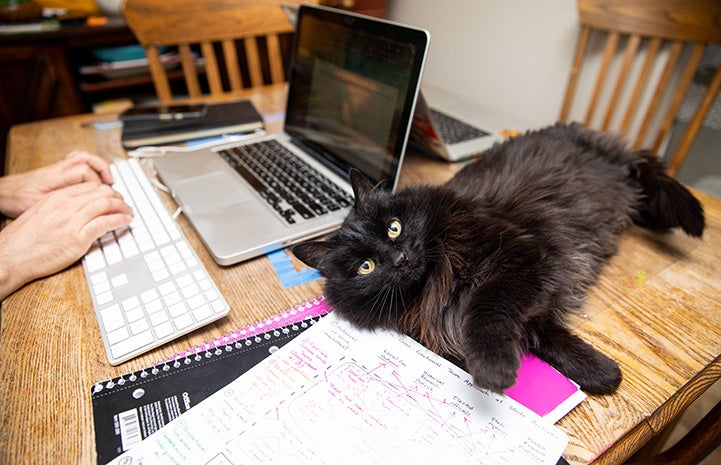 Whether you work at a shelter, rescue group, or you simply want to learn more about animal welfare, Best Friends offers a variety of educational opportunities that will give you tools to make changes for pets and people, too. Check out the incredible Best Friends National Conference, held virtually this year June 23-24.
6. Being an advocate for the animals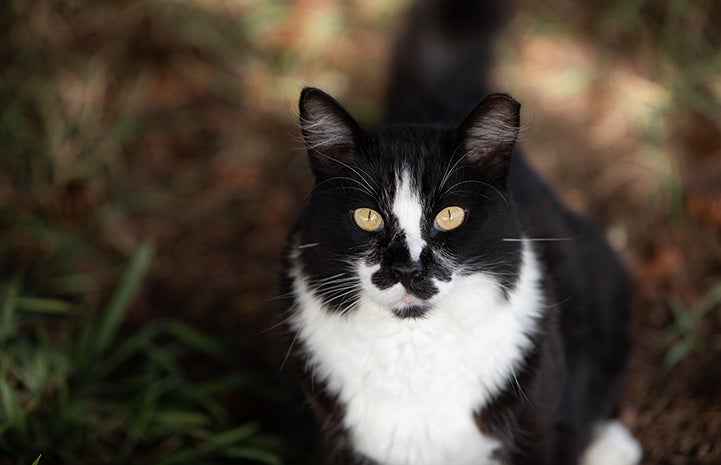 Make an impact in your community by working with your state and local governments to change policies and establish laws that help save lives. Take action and be a voice for homeless pets. Advocate to end breed discrimination, put an end to puppy mills, protect community cats and promote pet-inclusive housing.
7. Celebrating animal shelter staff members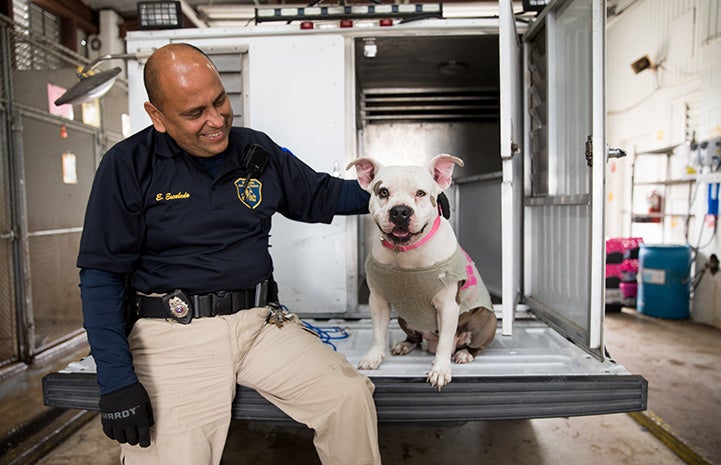 Surprise the team at your local shelter on Best Friends Day with a pizza lunch, homemade baked goods or perhaps a basket filled with coffee, teas and other items from local shops. Let them know you're grateful for the 24/7 care they provide every day to the pets in your community.
8. Visiting Best Friends Animal Sanctuary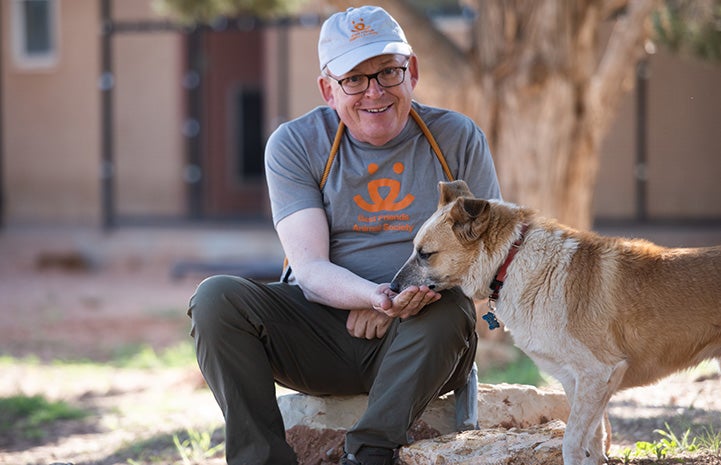 If you're ready for an epic adventure (And after last year, who isn't?), make plans to visit Best Friends Animal Sanctuary, located amid the gorgeous red rocks of Kanab, Utah. Spend your vacation time giving care, attention and love to the animals. Then, when you're ready to call it a day, head back into town, grab dinner and unwind at the Best Friends Roadhouse and Mercantile. You can even foster a pet from the Sanctuary for an overnight at the Roadhouse.
Bonus idea: Simply spend a little extra time with your pet on Best Friends Day. Celebrate the joy your pet brings to your life, in honor of pets in shelters just waiting to bring a little joy to someone's life, too.
Give a gift that saves lives
Give to Best Friends and help tens of thousands of pets all across the country.
Read more
Decking out dogs with The Daily Show
400 and counting: gaining a foothold with humane pet sales legislation
5 random acts of kindness for pets
Photos by Molly Wald, Lori Fusaro and Sarah Ause Kichas