97 kittens, an RV and one lifesaving mission
Best Friends volunteers and staff help nearly 100 kittens from Texas shelters find loving foster homes in Utah.
By Nicole Hamilton
Perhaps the only thing better than an RV filled with nearly 100 orphaned kittens is knowing how they got on the RV in the first place. This wasn't a joyride. It was a ride to save their lives. All 97 of them had been surrendered to Texas shelters before Best Friends agreed to take them in and place them in foster homes, where they can grow up and then go on to new homes.
Texas shelters take in kittens throughout the year, but when the temperatures start climbing in late spring and kitten season gets underway, they can get inundated with neonatal kittens needing far more care than what's available. Unless the kittens can go to foster homes or to rescue groups, their lives are at risk before they've had a chance to really begin.
This was the predicament for Palm Valley Animal Society (PVAS) in Edinburg, Texas, when it became overrun with newborn, motherless kittens ― all of them requiring around-the-clock care.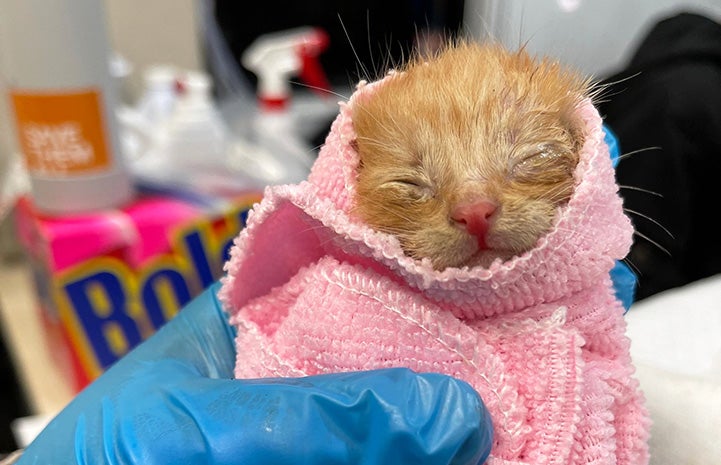 The team at PVAS put out a call for help on Facebook, and when Amy Kohlbecker, director of Cat World at Best Friends Animal Sanctuary read it, she knew the Sanctuary had the capacity to help. So, she contacted Carrie Lalonde, Best Friends manager of lifesaving operations in Texas, to put a plan together for transporting the neonatal kittens from Edinburg to Kanab.
As it turns out, Carrie had just received a plea for help, too ― this time from the SPCA of Brazoria County, a shelter located near Houston that needed immediate help for dozens of recently arrived orphaned kittens.
[Shelter from the storm: community comes together to save a dog from a Texas deep freeze]
When Amy tossed out the idea of renting an RV to help save kittens at both PVAS and the SPCA of Brazoria, she was half joking. But the more they talked it over, the more an RV made perfect sense. Securing one was the easy part. Next, they'd have to find volunteers willing to swap a night of sleep for a night spent feeding baby kittens in an RV bound for Utah. (Turns out, that was pretty easy to do, too.)
"Without foster homes and this lifesaving transport, the kittens' chances of survival were not good," says Carrie. "But by working together we were able to save these litters of baby kittens."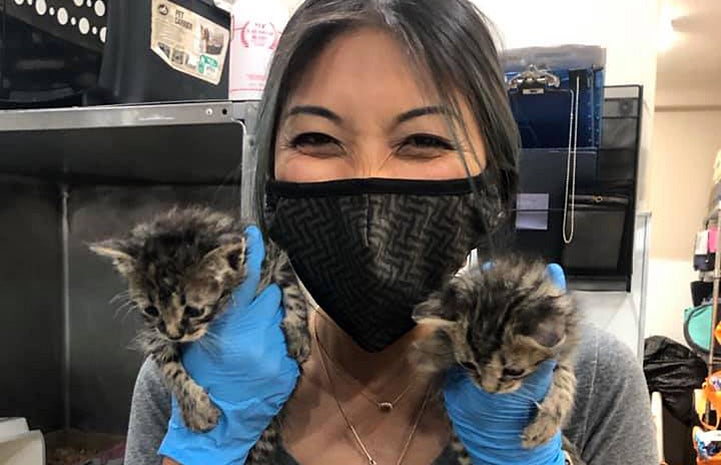 How the kitten transport got rolling
In Houston, Carrie contacted Peter Dayton and Chris Sotirake, two transport volunteers extraordinaire who always answer the call to hit the road and get pets where they need to be. She also lined up volunteers Penny and Bob Burleson to help Best Friends staffer Megan Lee care for the kittens during the transport. It was a tall order, considering the youngest kittens would need to be fed every two hours.
Meanwhile in Utah, Amy secured volunteers to help unload the kittens once the RV got to Kanab, while Best Friends foster coordinator Jackie Hernandez put out a call for fosters. Amy also connected with the team at Best Friends in Salt Lake City, which in turn got its transport van ready to pick up nearly half of the kittens and bring them up north where foster families would be waiting for them.
With volunteers and staff at the ready in both Texas and Utah, the only thing left to do was to pick up the kittens from the shelters and drive them to the families eagerly waiting to help them. 
In Houston, Peter and Chris picked up kittens in Brazoria, and once they were safe and secure in their crates, they made the six-hour drive from Houston to Edinburg to pick up the rest of the kittens, making it 97 in total. Then, they hit the highway. Next stop: Kanab.
[Kittens with FeLV make getting adopted look easy]
When they pulled up at the Sanctuary late at night, a group of staff and volunteers was there ready to help them unload the kittens and move them from station to station, where they were cleaned, fed and checked out by the medical team.
About half then went on to foster homes in and around Kanab, while the other half boarded the transport van headed to Salt Lake City, where volunteers and staff would be waiting to meet them bright and early at 5:30 a.m.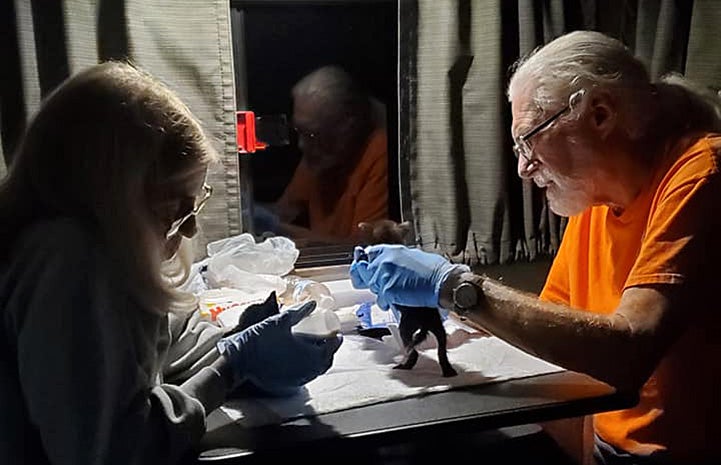 Kitten heroes among us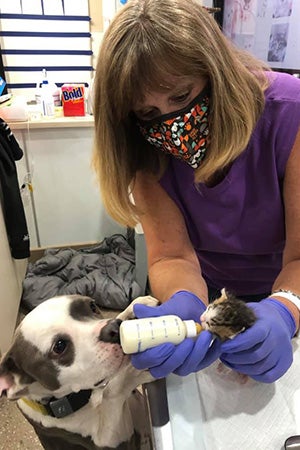 Seventy-two hours: That's how long the kitten transport took from the time Carrie and Amy had their lightbulb moment and set the wheels in motion to the time the kittens arrived in Utah. It was, by all accounts, and an epic endeavor made possible in large part by dedicated volunteers in Texas and Utah.
Having so much volunteer support enabled Best Friends in Houston to not only transport all of the orphaned kittens from the SPCA of Brazoria to Utah, but to also find Best Friends foster homes for all of the kittens and nursing mom cats still at the shelter when the transport was completed.
In fact, Amy and Carrie say volunteer support is the reason they're now planning future Texas-to-Utah kitten transports. "Kitten season sounds cute, but it can be devastating to our shelters," says Amy. "Our volunteers know they'll lose some sleep, but then, knowing you played a vital lifesaving role is so rewarding."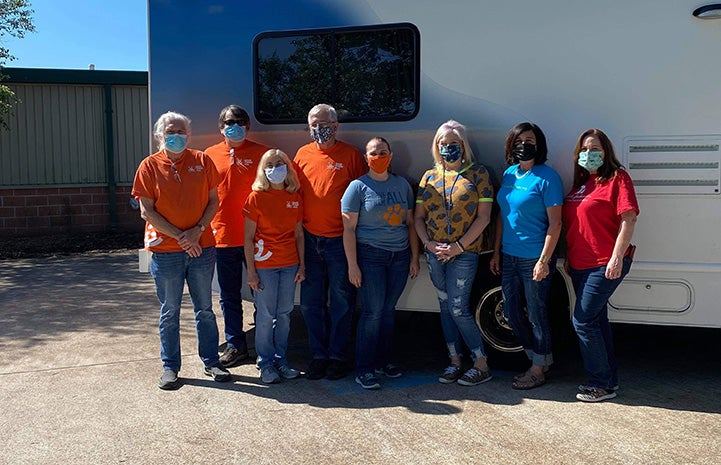 Ready to foster a little one (or a little litter)?
It's kitten season, and that means shelters need more foster volunteers now than ever before.
Read more
Shy kitty finds her happy place in a new home
Collaborating for cats in Lowndes County Georgia
Beautiful Lab, terrible manners
Photos courtesy of Carrie Lelonde, Amy Kohlbecker, Jacqueline Hernandez and Kira Ikeda