The Florida 500: Compassion and teamwork save hundreds of cats
Best Friends helps hundreds of cats who were living in a single home find new homes in Florida and beyond
By Kelli Harmon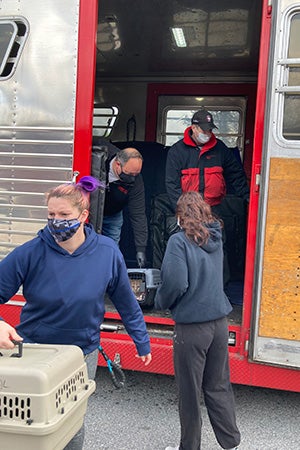 Learning about more than 500 cats living in a single home is never good news. But when that very thing happened at the end of last year in Ocala, Florida, it wasn't the emergency that hoarding cases usually are. Remarkably, most of the cats were friendly and healthy. With help, there was no reason the cats couldn't go on to new homes.
Because the cats weren't in immediate danger, Marion County Animal Services was willing not to confiscate them, which would have filled the local shelter, and then some. Instead, the staff worked with the homeowner to place cats directly from the home — with Best Friends' help.
[97 kittens, an RV and one lifesaving mission]
Tiffany Deaton, Best Friends strategist for the East, was contacted to help find places for the cats to go. It was going to take a large network and solid teamwork to move hundreds of kitties. Shelter staff worked with Tiffany and many other Best Friends staff to coordinate the move of around 400 cats to partners in Georgia, South Carolina, Wisconsin, New York and other parts of Florida. "This was a team effort and with the support of everyone involved, we coordinated moving all of these cats in just three weeks," Tiffany says.
At the same time, the shelter worked to place the rest of the cats with partner organizations closer to home. "We admire Marion County Animal Services' dedication to both the cats and the owner, and we were grateful that they reached out for help," Tiffany says. Because of it, 500 cats got a second chance they wouldn't have had otherwise. And that is incredibly good news.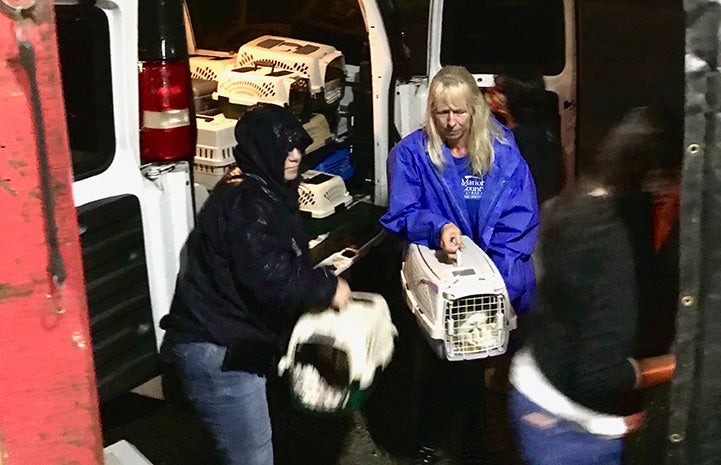 You can help pets where you live
Even a little time spent volunteering at your local shelter can make a huge difference in the lives of homeless pets.
Read more
Shy kitty finds her happy place in a new home
Shelter from the storm: How a community came together to save a dog from a Texas deep freeze
Collaborating for cats in Lowndes County, Georgia
Photos by Wendy Kaplan, Christina Pham Linhoff and Tiffany Deaton