High energy dog, high energy adopter
A young dog with energy to spare meets a busy law student with ADHD, who recognized a kindred spirit and adopted him.
By Peggy Race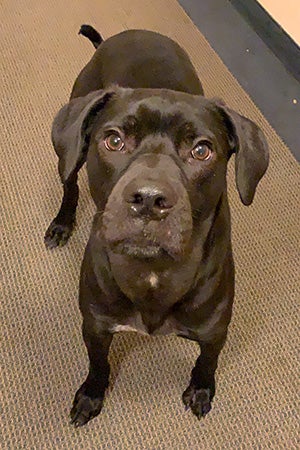 Nothing tugs at the heartstrings quite like six-week-old puppies. They sure are cute, but if you've ever lived with these pint-sized bundles of energy, you know they can make your heart burst with love, while simultaneously wearing you out.
Take young Milo, for example. When he first arrived in the Big Apple from Best Friends in Atlanta, he was so excited to explore the big new world that he had a hard time reigning it in. And that wasn't helping him get adopted.
The team at Best Friends in New York knew he had a lot to learn in order to live successfully in a home, so they set up one-on-one training sessions with an expert dog trainer who could teach Milo the skills that would allow him to ease into family life.
Besides teaching Milo basic commands, the trainer helped him build positive associations with everything from his crate to the veterinarian's office. It took a little while, but with lots of positive reinforcement, he became a much calmer dog.
"All of the training work really set him up for success," says Missy Parker, director of lifesaving outcomes (and a Milo super fan) with Best Friends in New York. The best thing? After he learned how to channel all that puppy energy, he found his perfect match in Rachel Rozeen, who had been looking for a dog to adopt. Turns out, they're kindred spirits.
[Fostering a big dog in the Big Apple equals big fun]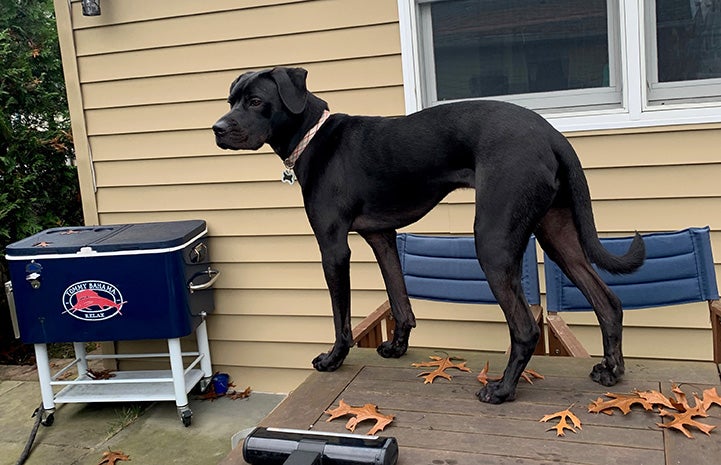 Helping a young dog curb his enthusiasm
As a girl growing up with adult attention deficit hyperactivity disorder (ADHD) and anxiety, Rachel knows plenty about the challenges that come with navigating life as an energetic soul. Today she is in law school and says that the positive reinforcement she's received over the years has helped her get to where she is today.
When Rachel saw Milo on the Best Friends website, she had a feeling that an adopter with high energy could relate to his special needs. (And really, who can resist those floppy ears?) But to ensure that adopting the dog would be the right fit for both her and Milo, she decided to foster him first.
[Sad dog smiles as adventure buddy]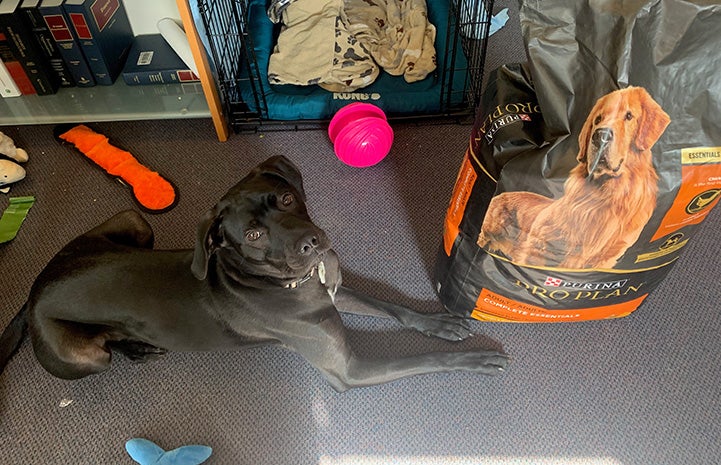 From ball of energy to total goofball
Rachel admits that the first few weeks fostering Milo were a bit challenging. "We would be on walks and Milo would start biting the leash," she says. Sometimes he'd get so excited that he'd jump and get mouthy, but Rachel understood. "Brooklyn can be an overstimulating place," she says. "And he was just so excited to be somewhere."
In time, Milo began to settle into his new groove. In fact, he's no longer afraid to show his quirks ― like taking naps filled with loud snores and weird bat-like sleeping positions.
"I'll take his leash off when we get out of the elevator," says Rachel, "and he trot-gallops in this happy way down the hall when he knows his dad, Tom, is waiting for him on the other side of the door." And when Milo says hello to Tom, he does it with so much enthusiasm that it melts Rachel's heart.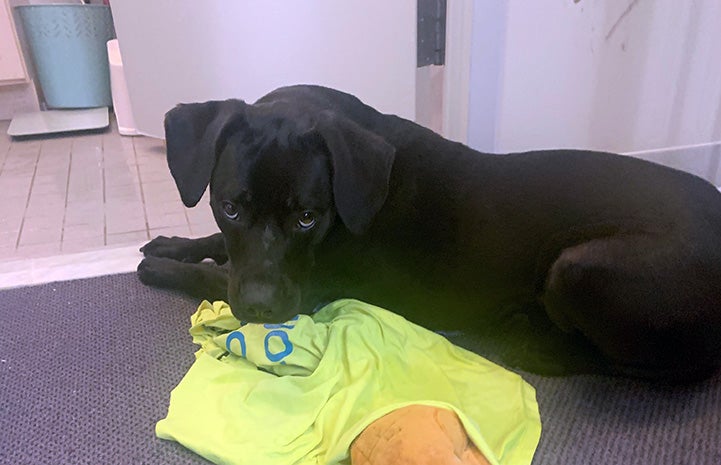 Adopter and dog: two peas in a pod
When Rachel went through a recent bout with a stomach virus, she observed the powerful bond she's developed with Milo. Unable to do much walking, she received comfort as he slept right by her side.
Rachel says having a dog sharing similar traits has really made for a strong connection. As for Milo, today he's got his own Instagram account, and he's taught Rachel a thing or two about herself, including how to be more patient.
"I love dogs so much," she says. "I really lucked out with Milo. He's an absolute mush who just wants all the attention, but he's also fiercely independent, super smart and super intuitive."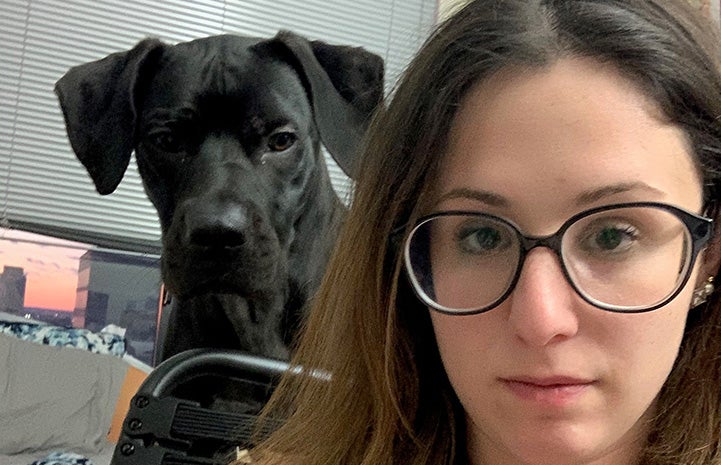 If not now, when?
Whether you're seeking a canine couch companion or a running buddy, you'll find your dog match at your local shelter.
Read more
Fostering dogs is a family affair
Best Friends embed program supports soaring save rate at Texas shelter
10 ways you can help save cats and dogs in 2021
Photos courtesy of Rachel Rozeen