Little orphan Arnie and kitty mama Callie
Photos capture a tiny orange kitten's acceptance into his new family.
By Kelli Harmon
When you see proud mama Callie with her five kittens, it's obvious how much she loves them. She nurses them for hours every day, washes them with her sandpaper tongue and cuddles them to sleep, purring the whole time. When Best Friends in New York took in Callie and another nursing mama cat from Associated Humane Societies-Newark, Callie and her kittens were doing well, but the other mama cat was sick. Her illness made her milk dry up and she struggled to feed her single kitten, Arnie.
It was a longshot, but veterinarians tried putting tiny Arnie with mama Callie and her litter to see if she'd feed him. The minute she saw his little orange face, Callie accepted Arnie as her own. Soon he was tucked in next to his new brothers and sisters. He might be a different color than his new littermates, but that only makes him extra adorable, and easy to spot in photos and videos.
Meanwhile, Arnie's mama is thriving in a foster home where she's had time to rest and recuperate. Life can be precarious for orphaned kittens, but when one mama cat helps another, life is good for everyone.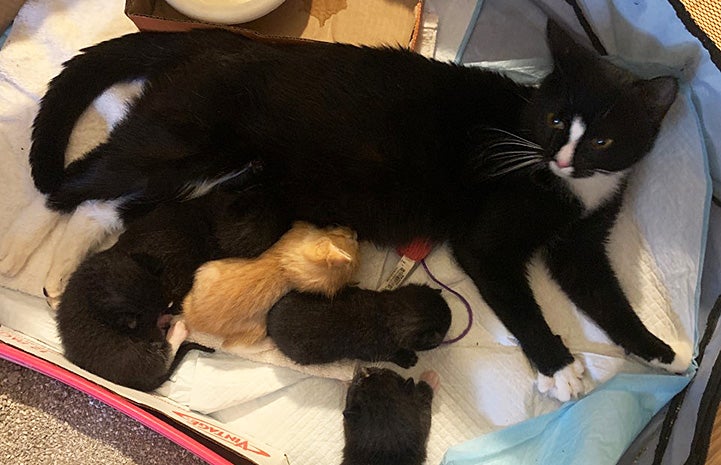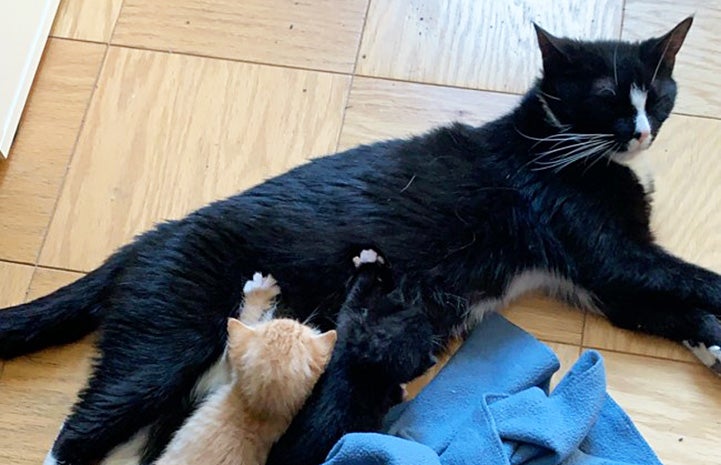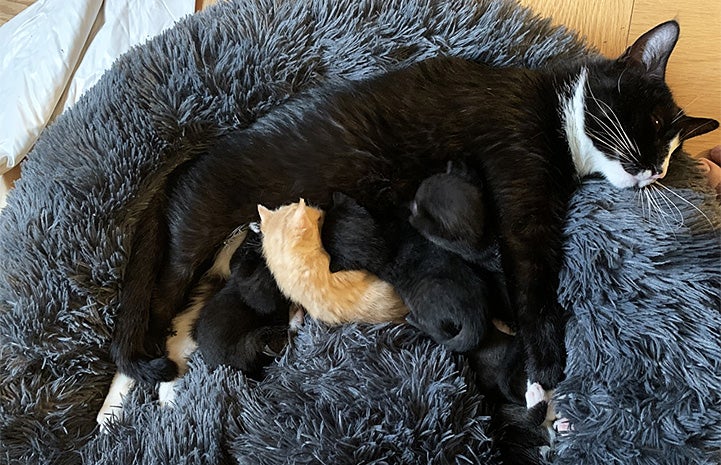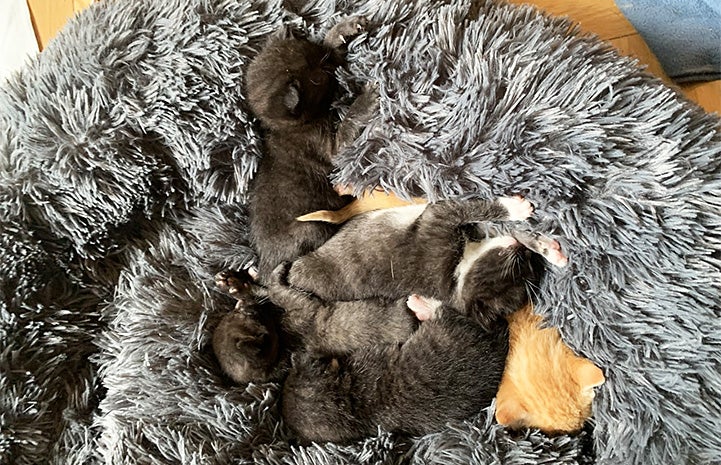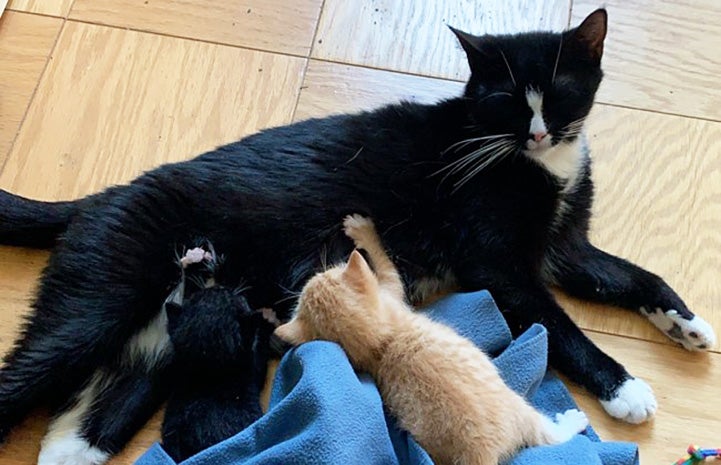 Honor a mom in your life with a Best Friends gift membership
Best Friends in New York works collaboratively with city shelters, local animal welfare organizations and individuals to save the lives of pets in shelters in New York City and the surrounding tri-state area. As part of this work, Best Friends has a national lifesaving concept space and pet adoption center in SoHo, hosts adoption and fundraising events, and runs a foster program in partnership with Animal Care Centers of New York City. Together, we will Save Them All.
Photos courtesy of Courtney Jacoby