More apartments in Florida doing away with dog breed restrictions
Pet Alliance of Greater Orlando works to promote Florida rentals that accept pit bull and other dog breeds via PAGO's apartment registry program.
By Nicole Hamilton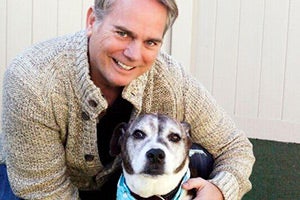 It all started with Samson. The sweet, senior brindle-and-white dog was surrendered to the Pet Alliance of Greater Orlando (PAGO) at the wise age of 11 because his family was moving and couldn't find a place to live where the dog would be allowed.
That was when Stephen Bardy, executive director at PAGO, a Best Friend No More Homeless Pets Network partner organization, decided it was time to turn the tide in favor of pets like Samson. He didn't want to see them left behind when their families couldn't find pet-friendly housing.
This is how PAGO's apartment registry program was born. The innovative program is designed to prevent pets from ending up in shelters due to a lack of housing options. With funding from a Rachael Ray Save Them All grant, the program is making waves in the pet-friendly city of Orlando.
Learn about Best Friends No More Homeless Pets Network partners
Connecting families with rentals that allow pit bulls and all dog breeds
"I had a feeling that moving was the number one reason people surrender their pets to us, so I started looking at the data, and I was right," says Steve, a self-professed "numbers guy."
He found that in 2016 alone, nearly 1,800 pets were surrendered to PAGO by families who were moving to housing not friendly to pets or because of landlord issues. And of the many phone calls PAGO receives daily, Steve estimates that about 20 percent of them are from families needing information about surrendering their pets because of breed or size restrictions at their rental properties.
Steve knew that if PAGO could help more dogs stay with their families, the shelter ― one of the largest and oldest in the area ― would have more room to save lives. His solution, the apartment registry program, is designed to help increase the number of rental properties without dog breed restrictions, and to assist renters in finding pet-friendly housing.
To support its program, PAGO applied for and won a Rachael Ray Save Them All grant from Best Friends. "What we loved about PAGO's apartment registry program is how wonderfully unique it is," says No More Homeless Network specialist Emily Prusnek. "It has a lot of potential to help other groups save lives."
As an incentive for rental properties to take part in the program, each year PAGO uses a portion of the funding from Best Friends to offer on-site visits. During these visits, pet adopters can take advantage of free PAGO services that include microchipping, behavior training and spay/neuter.
So far, 13 rental properties have joined the program. These are the properties that PAGO recommends to families looking for housing without breed restrictions.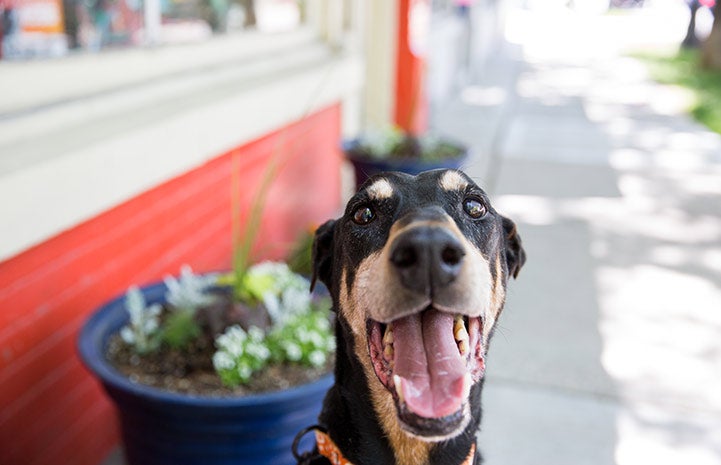 A new lease on life
"(The program) is really a win-win," says Steve. "While its ultimate goal is to save the lives of Orlando's homeless pets, it's also a way for rental properties to find loyal, responsible tenants."
On average, families with pets stay in apartments a year longer than those without a pet, says Steve. And lifting breed restrictions encourages adopters to be open and honest with their rental companies about what breed of dog they're bringing to the apartment community.
The Collier Company's Oviedo Grove apartment complex was one of the first to join PAGO's apartment registry program. Anna Graham, an Oviedo Grove property manager, says it's helped the business connect with ideal tenants.
Today, Oviedo Grove has a 99 percent close rate for prospective residents with pets. "It's helped us foster an all-inclusive, pet-friendly atmosphere and the kind of community that people want to be a part of," says Anna. "We believe that all breeds are inherently good."
Find a No More Homeless Pets Network partner near you

A model for animal welfare organizations
The ultimate goal, says Steve, is to create a program that can be used as a model for animal welfare organizations in other cities. So far, PAGO has received a lot of support from the city. "This is a long term effort," says Steve. "It's going to take some time for us to see its full impact, but already I can tell we're making a difference."
Innovative programs like the apartment registry program take lifesaving to the next level ― just the kind of idea that Best Friends loves to help foster and grow. "Supporting the creative ideas and approaches of our network partners is what No More Homeless Pets is really all about," says Emily.
As for Samson, he was adopted soon after being surrendered at PAGO. Today, he's enjoying his new home and has no plans on returning to the shelter.
Help Save Them All. Become a member of Best Friends.
The Rachael Ray Foundation is a 501c3 organization that helps animals in need. A portion of proceeds from each sale of Rachael Ray Nutrish® is donated to The Rachael Ray Foundation
Photos by Sarah Ause Kichas, Stacey Axelrod and Stephen Bardy