NKUT Super Adoption helps hundreds of dogs and cats go home
Held at the Legacy Events Center in Farmington, near Salt Lake City, the No-Kill Utah Super Adoption finds homes for hundreds of pets.
By Nicole Hamilton
There may have been high winds, rain and a little snow on the first day of the recent Best Friends NKUT Super Adoption, presented by BOBS from Skechers, but the gloomy Salt Lake City forecast couldn't keep the crowds away. In fact, by the end of the weekend, more than 450 pets got adopted.
More than 3,000 people attended the event, held for the first time at the Legacy Events Center, located in Davis County. Sponsored by the Petco Foundation and Instinct by Nature's Variety, with local sponsorship from Delta Airlines, the super adoption event featured adoptable pets from Best Friends and 22 participating NKUT coalition members.
And as the winds picked up on Saturday, Arlyn Bradshaw, executive director of Best Friends in Utah, remembers what it was like to watch coalition members work together to keep tents upright and everything running smoothly, all in the spirit of saving lives.
"This super adoption was epic," says Arlyn. "We were at a new location. The weather was questionable. But that didn't slow anybody down. It's times like this that truly exemplify the Best Friends call to action ― together, we can Save Them All."
Learn about Best Friends' No-Kill Utah initiative

Hundreds of pet adoptions
Whenever a homeless pet finds a home with a loving family, it's cause for celebration, and at the super adoption, two lucky pets were chosen by BOBS for Dogs from Skechers to receive a basket of goodies in honor of all the pets at the super adoption. Freya the cat was one of them, and it seemed to bring her just the luck she needed.
Freya was not even a year old when she was brought to a Salt Lake County Animal Services (SLCAS) shelter by a family that found her wandering the streets with a broken leg. After the shelter treated her injury and put a splint on her injured leg, she went to stay with Rebecca Lane, trap-neuter-return coordinator for SLCAS who also fosters cats from the shelter.
"Even with her splint, she's very active," says Rebecca, who calls Freya "Squeaky" because of how much the little cat likes to talk. "Honestly, she's a little mischievous."
Rebecca knew Freya would have a good chance at being adopted, and when a Best Friends volunteer came by to pet her, she fell in love with Freya's sweet face and playful spirit, and decided to adopt her.
"I had that crazy smile that never goes away," says Rebecca, of the moment she heard Freya was going to her forever home.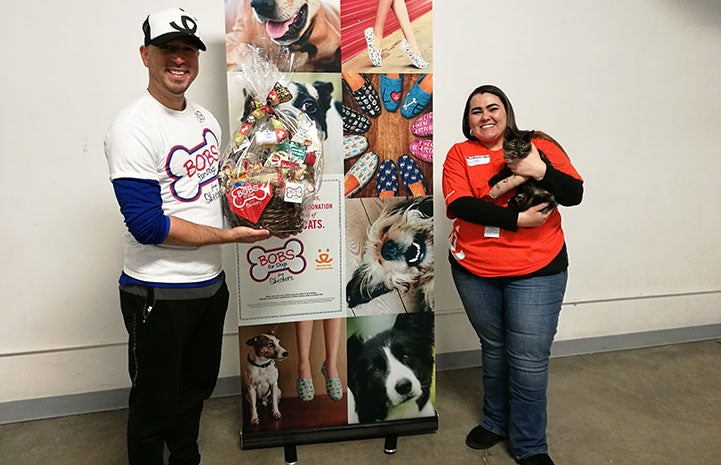 Lifesaving sponsors
Support from BOBS for Dogs from Skechers, Petco Foundation, and Instinct by Nature's Variety elevated the super adoption in a big way. BOBS for Dogs from Skechers sponsored adoption fees for select animals throughout the event. In addition, Petco Foundation provided goodies to adopters that included litter boxes to help cat adopters get their animals get settled into their new homes. The foundation donated $30 to NKUT partners for every adoption at the event, which means that for every empty cage, Petco Foundation presented the rescue organization a gift to help another homeless pet find a home.
Instinct by Nature's Variety provided treats for all the meet-and-greet areas so new adopters could get to know their new pets. They also sent every adopter home with a bag of pet food to welcome them home.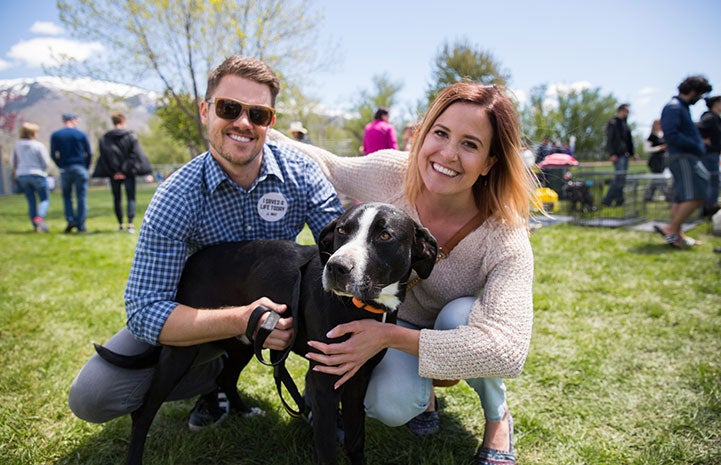 Utah's strong commitment to homeless pets
Sandy Nelson, Best Friends NKUT manager, says the success of this super adoption is very clear indication that Utah is well on its way of becoming a no-kill state within the next two years.
"When you look at the record-breaking number of lives saved and the way every coalition partner worked together to make sure every pet at the adoption event had the best chance to find the home they deserved, it's very inspiring," she says. "We came together with one goal ― to save lives. Utah really cares about its homeless pets."
Join the no-kill movement. Become a Best Friends member.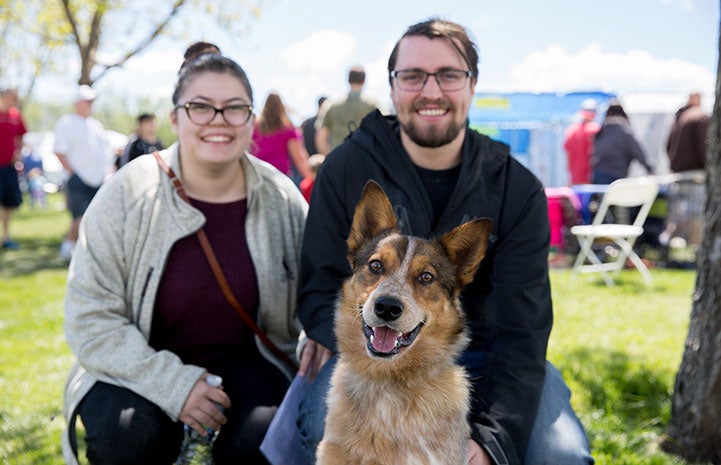 Photos by Sarah Ause Kichas and Best Friends staff