No More Homeless Pets Spotlight: Little Traverse Bay Humane Society
Image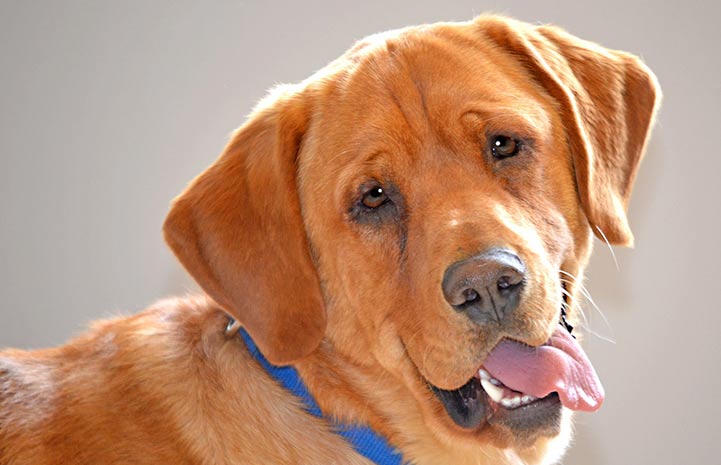 NBA Detroit Pistons head coach Stan Van Gundy and his family adopt special-needs dog from Little Traverse Bay Humane Society.
By Arin Greenwood
What are our friends up to? Best Friends No More Homeless Pets Network partners are in every single state across the country, and every day they're working to Save Them All.
Check out one of our favorite recent lifesaving stories from Little Traverse Bay Humane Society in Harbor Springs, Michigan.
A dog with special needs who was the only one left behind after a shelter's adoption event has now been adopted -- by the Detroit Pistons head coach. (That's NBA professional basketball, in case you're not fluent in sports.)
The only dog not chosen
By the end of a late April day, it was clear: The Little Traverse Bay Humane Society's "Empty the Shelter" event was a wild success. Ten dogs had been adopted that day, and the shelter reports that 39 others were adopted the previous week.
They accounted for all of the shelter's dogs but one: Eastwood.
"He was left here all alone," says Jessica Evans, a spokesperson for the no-kill shelter, who was sad to see Eastwood overlooked.
A great dog who had a rough start to life. Eastwood was found last December wandering in the cold and suffering from problems with his eyes and legs.
A mysterious past
After being picked up and brought to the shelter, the one-year-old dog's luck began to change. The shelter veterinarian found that Eastwood's eyelashes were inverted ― a genetic problem that caused his eyelashes to rub against his eyes and constantly irritate them. Eastwood had surgery on his eyes, and though his legs didn't need to be operated on yet, that might be necessary in the future.
Through all of this, Eastwood proved himself to be a really good dog. He liked kids, cats and other dogs. He's a sweetheart, a lap dog, and a "loving little guy," says Jessica ― albeit one who kept getting overlooked by potential adopters. Perhaps they were put off by the prospect of paying for any future surgeries, which could be costly.
Adoption plea
Shelter staff had been hoping that the adoption event would finally propel Eastwood into a loving home. When that didn't happen, Jessica wrote the following plea on Facebook:
"Poor Eastwood is so lonely now that all of his pals have been adopted! Eastwood is the only dog left at the shelter after Empty the Shelters on Saturday, but we know the perfect home is out there somewhere. This amazing boy has a few health issues that need to be addressed (which is why we think he was abandoned initially, poor guy!), but this boy is so sweet, we know it will be well worth it. He's only a year old and as nice as they come. Did we mention he's great with other dogs, cats AND kids? Please "like" and share this post, so Eastwood can have the happily ever after that he so deserves!"
That Facebook post went viral. Within days, some 80 adoption applications had come in ― so many and so good that the shelter stopped accepting any more.
At that point, says Jessica, it was really just a matter of picking the best match. There were lots of great options, but one application really stood out: It was from Stan Van Gundy, head coach for the Detroit Pistons, and his family.
"We were like, holy cow," says Jessica.
Overlooked no more
The shelter followed its normal adoption procedures and also some extras, like Google mapping the house (which, as you might guess, is impressive). Staff believed Eastwood had found his perfect home.
The Van Gundys seemed pretty thrilled about it, too.
"We love animals and one of our dogs passed away near the end of the season, so this was perfect," Stan told the Detroit News, adding that his wife Kim had spurred the adoption. He called her "one of the most caring and generous people in the world."
Jessica is so happy for Eastwood and for the other shelter pets who might get their own second chances, thanks to the Van Gundy family choosing adoption and setting such a great example.
Eastwood was in a foster home until Tuesday, when his family (mom, dad, and new sister) drove the five or so hours from Detroit to collect their pup. Eastwood was there, waiting to go home and wearing a Pistons bandana made by a member of the shelter staff.
"I think he'll be very happy with the Van Gundy family, and them with him! They seem like a great match already," says Jessica. "We're excited for him. It's going to be amazing."
Learn more about Best Friends No More Homeless Pets Network Partners
Photos courtesy of Little Traverse Bay Humane Society