Petco Foundation gives pets a very happy 2016
Petco Foundation helps over 2,000 animals get adopted this year with a generous grant to support Best Friends Super Adoption events.
By Best Friends staff
Hank had that look about him. The senior cat wasn't down and out because he'd lost his home and ended up in a Los Angeles shelter. Even though he looked rough and had some health issues to overcome, he was cool as a cucumber through it all. He might have even swaggered a bit.
And after getting some good care, he was healthy just in time to go to the Best Friends NKLA Super Adoption this spring. He brought his attitude with him. Of course he'd get adopted, he seemed to think. And of course, he was right.
Helping just one pet like Hank get out of a shelter and into a home is something to celebrate. Multiply that times many, many more, and that's cause for three cheers. When everyone pulls together to help those pets, suddenly the impossible becomes possible.
In addition to Hank, the very special feline, the Petco Foundation helped more than 2,000 dogs, cats, puppies and kittens get adopted into new homes this year with a generous grant to support Best Friends Super Adoption events in Los Angeles, Salt Lake City and New York City. Just like each pet who is now in a happy home, Petco Foundation and Best Friends know that everything is better together.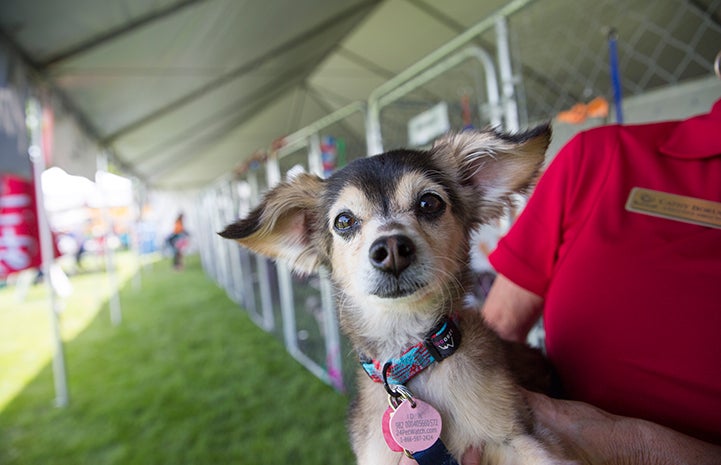 A history of saving lives together
While the Petco Foundation this year supported the super adoptions, which all take place far from our Sanctuary's location in southern Utah, there's a special marker there to honor a long history of helping to save pets. It is a road on the Sanctuary grounds named after Paul Jolly, the Petco Foundation's first executive director.
"We here at Best Friends feel a special connection with the folks at Petco Foundation, going back to our friendship with Paul Jolly," says Julie Castle, chief development, marketing and communications officer.
Before coming to the Petco Foundation, Paul was a regional manager for Petco stores. "Paul really took a chance on Best Friends by helping us set up our very first mobile adoptions at the Petco in Las Vegas over 25 years ago," says Julie. "We are very, very grateful to him."
Sadly, Paul passed away a few years ago, but the partnership between Best Friends and the Petco Foundation carries on — because there are still animals who need help.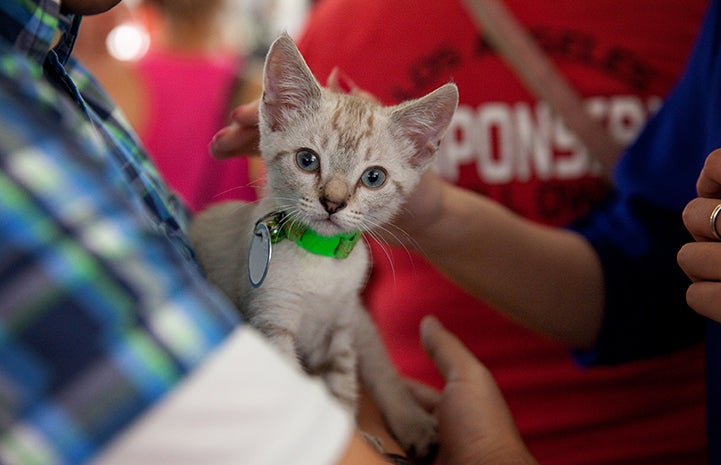 Aligned for adoptions
Susanne Kogut, executive director at Petco Foundation says, "Like Best Friends, we believe that all animals deserve a loving home, and we will continue to partner with and invest in the organizations that work tirelessly to create lifesaving communities until this happens."
Petco Foundation is a leader in animal welfare, helping shelters and rescue groups across the country save more pets. "We're thrilled to partner with Best Friends and all of our dedicated animal welfare partners working together to save the lives of animals," says Susanne. "With five million adoptions and counting, we're just getting started."   
Supporting Best Friends' super adoptions makes a big difference, too, because the events help pets throughout an entire community, as local shelters and rescue groups come together for two to three days to find homes for as many pets as possible. Thanks to the Petco Foundation's support this year, many pets who once lost their homes are now safe and sound in new homes, with new families to love.
Julie says, "Since its start, the Petco Foundation has played an incredibly important role in supporting pet adoptions, no-kill programs and innovative lifesaving work around the nation. The Petco Foundation is inspiring all of us to do more and do better for the animals."
Now that he's celebrating the holidays in his very own home, Hank couldn't agree more.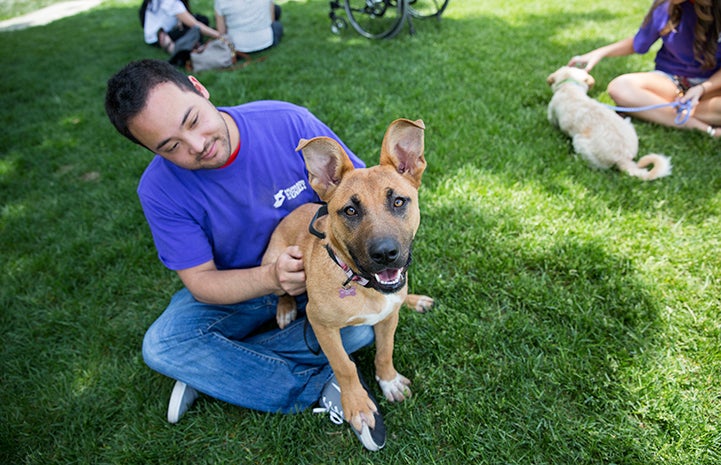 Photos by Lori Fusaro and Sarah Ause Kichas