Pets and people in Arkansas get support outside of the shelter
Community-supported animal sheltering in action at Best Friends in Northwest Arkansas.
By Lauren Clingenpeel
When Bobo was alone outdoors in Arkansas and a kind person found him, he didn't go to a shelter. Instead, after a stop at a local low-cost clinic, the black-and-white dog went to a Best Friends foster home. Rather than spending time in a holding kennel, he settled in with a college student who loves dogs but could only commit to caring for one for short periods of time. Well, that worked just perfectly for Bobo. From there, the Best Friends team in Northwest Arkansas arranged for him to catch a ride to one of our partners in Colorado, where he was adopted.
Bobo's experience is just one example of community-supported sheltering in action. If we think about the needs of animals and their people, they don't include the outdated shelter systems of the past that were designed for housing lots of animals — many who didn't make it out alive. Instead, when everyone pulls together, we can save lives without pets ever stepping foot in a shelter.
[Strut Your Mutt 2020 goes virtual from coast to coast.]
Today, Best Friends is busy working in Northwest Arkansas under a community-supported sheltering model. It's amazing how much good comes from a healthy dose of creativity. Working with the public and the Northwest Arkansas Partnership for Animal Welfare coalition (started by Best Friends in 2019 and comprised of local rescue groups and shelters), we're thinking outside the shelter during this the era of COVID-19 and finding out all that's possible when we work together.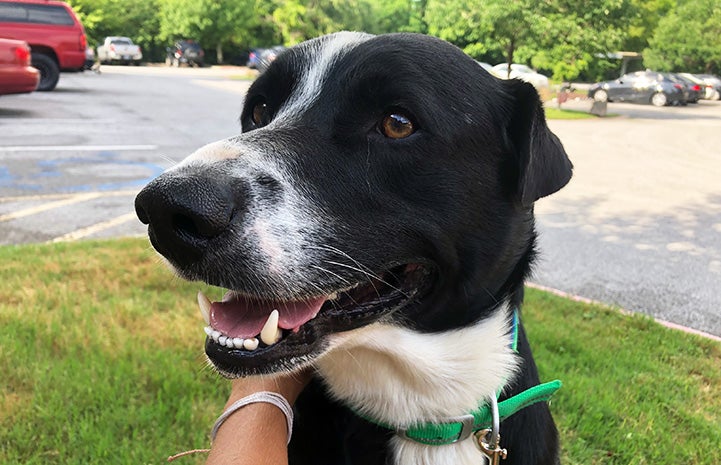 Sharing what we've got
Of the more than 25 members in the Northwest Arkansas Partnership for Animal Welfare coalition, most are foster-based. That means there are always animals who need a ride to destinations across the country or just a few miles away.
A Best Friends vehicle, affectionately called the critter cab, is constantly on the go taking pets from shelters to their foster homes and from foster homes to their adopters. It transports pets to the clinic, here there and everywhere, and moves loads of cuteness big and small. Every person or group at each stop plays a critical role in these animals' lifesaving journeys.
Animal welfare is a team effort. The load is simply too heavy for any one of us to carry. Community-based sheltering celebrates the fact that together we're stronger. Best Friends in Northwest Arkansas has received more than $75,000 worth of in-kind donations (think mountains of pet beds, crates, pet food and other pet supplies). We quickly gave away that windfall by sharing supplies with more than 30 animal welfare groups.
Some organizations that benefitted were local, while others were further afield in areas like Houston and rural Missouri. Each group serves a different community of people and animals. By supporting others, we cast a far wider net to reach those in need.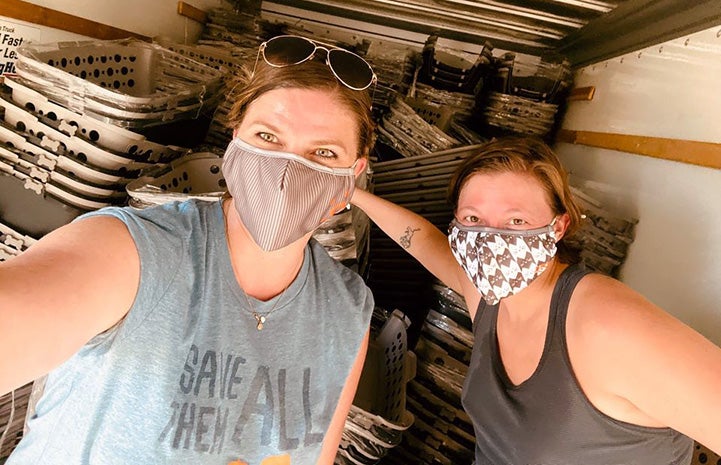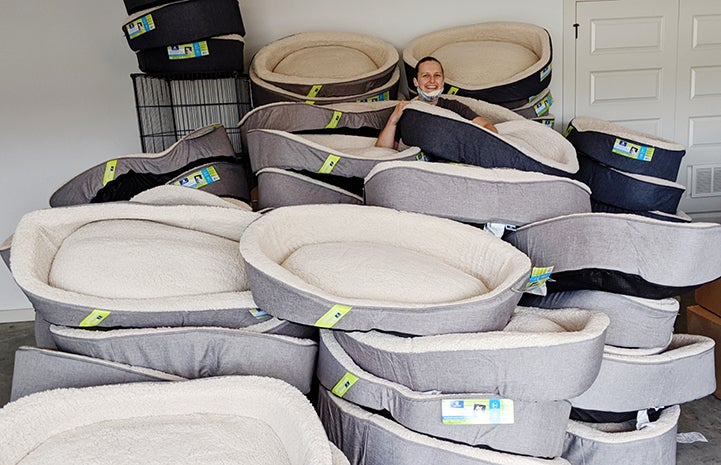 Drive-up adoptions and free microchips
The COVID-19 pandemic has created many challenges for traditional pet adoption events. But when kittens need homes, it's our job to help them. So, we brought the fun outside with a Purrs & Pints event, hosted by a local brewery with our partner organizations bringing in adoptable kittens.
As people arrived, they were greeted by a "kitten concierge" who walked them through the process, took them to meet kittens and even brought kittens to their cars for meet-and-greets. The kitten concierges were with them for the entire process. They knew they were taken care of and we knew the kittens were safe during the event. In just two hours, 11 kittens had new homes.
[Momma cat and kittens go from cardboard box to homes.]
During the COVID-19 pandemic, drive-through events have become lifesavers. The Best Friends team used the model again for a microchip-ID clinic. Permanent identification and a tag on a collar are incredibly important, so we made it easy for people to guard against being separated from their pets.
We partnered with a local vet clinic to microchip dogs and cats without people having to leave their cars. Microchips and registrations were free, while custom ID tags, produced on the spot by a mobile tag engraver, were just $5.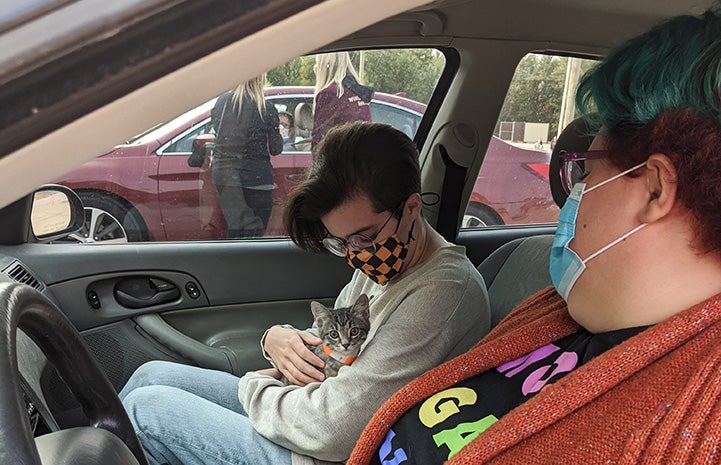 Pulling together toward no-kill 2025
Helping a stray dog, donating supplies, microchipping pets and hosting adoptions are just a few ways we're embracing community-supported sheltering. But this is only the beginning of much more lifesaving for Northwest Arkansas and surrounding areas. It's what getting to no-kill by 2025 looks like — everyone pulling together to Save Them All.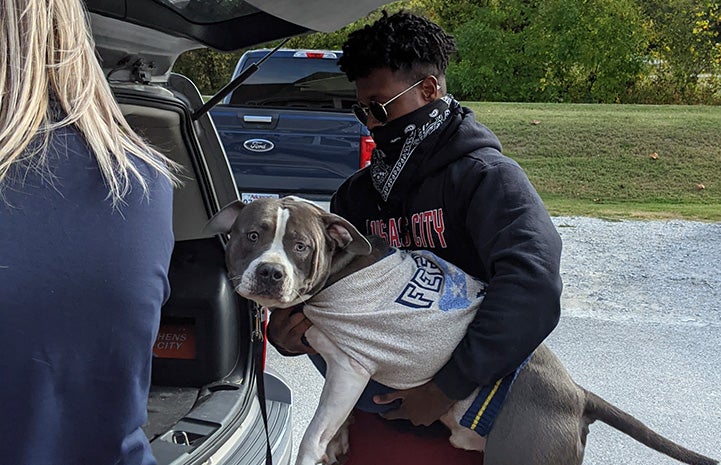 Get involved where you live
Old-school animal shelters everywhere are thinking outside the box more than ever before, and they need your help to save lives. The first step is understanding what's needed where you live.
How close is your community to no-kill?
Read more
Saving the lives of animals though community-supported sheltering
Planned PEThood of Georgia innovates to help rural shelters
Photos courtesy of Lauren Clingenpeel