From tiny to mighty: Two by Two Rescue helps pets across Alabama
From its beginnings in a garage, this rescue organization grew to save thousands of pets and became one of the largest foster-based groups in the state.
By Nicole Hamilton
"It's just a dog."
That was the mentality Sonya King was up against 15 years ago when she and a partner launched Two by Two Rescue in Helena, Alabama, a small city just outside of Birmingham. In those days, stray dogs were easier to find than low cost spay/neuter programs and the save rate at the county shelter was so low that most pets who entered didn't leave.
Today, the lifesaving landscape across Alabama is changing rapidly, and it's due in part to organizations like Two by Two Rescue, a Best Friends Network partner that's grown from a tiny start-up operating out of a garage to one of the state's largest foster-based rescue organizations.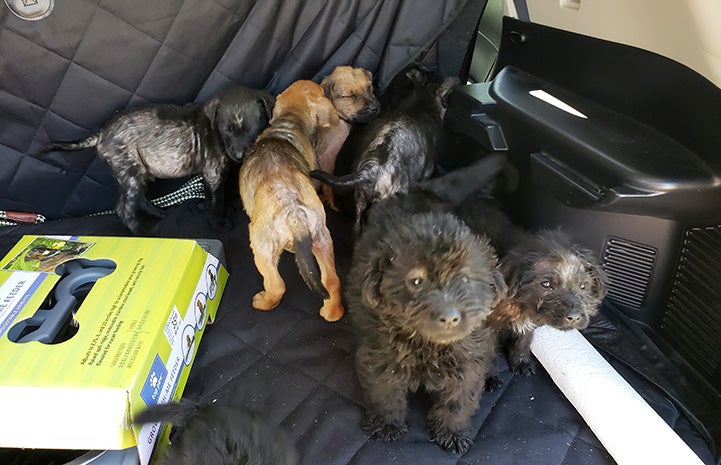 Giving away the keys to the city shelter
When Sonya started Two by Two Rescue, the city of Helena had only a makeshift run with seven kennels and no animal control department. Cats and dogs brought in as strays or surrendered to the city would stay in the kennels until a police officer could transport them to the county shelter.
Knowing how crowded the shelters were at that time, Sonya decided to have a chat with the mayor. When she asked him if the city could do more to help homeless pets in Helena, the mayor took the kennel keys off his chain and handed them to her. "Here you go," he said. "You can make the rules."
With those keys, Sonya had what she needed to take Two by Two from a small group with a handful of dedicated foster volunteers to an organization that today is responsible for keeping thousands of animals out of crowded Birmingham shelters.
"They're a strong, talented, progressive-thinking, animal-loving organization that does whatever it takes to save lives," says Lisa Barrett, Southeast region senior manager for Best Friends Animal Society.
[Author of 'A Dog's Purpose' finds new purpose in animal welfare.]
Every pet deserves a good day
Two by Two Rescue is known throughout the state for taking in and caring for every animal needing help. People in the area know to contact Two by Two when they have to surrender an animal or when they find a pet. Last year alone, Two by Two helped nearly 1,000 pets in need.
"We're an all-breed, all-species rescue," says Sonya. "We help all animals regardless of breed, color, age or health issue, and we'll raise money for pets who need medical help."
When Two by Two learned that a puppy named Isiah was rescued from an abandoned lot along with her tiny siblings and had a life-threatening heart condition, it raised nearly $3,000 for the necessary surgery to save her life. Today, she's thriving in her adopted home.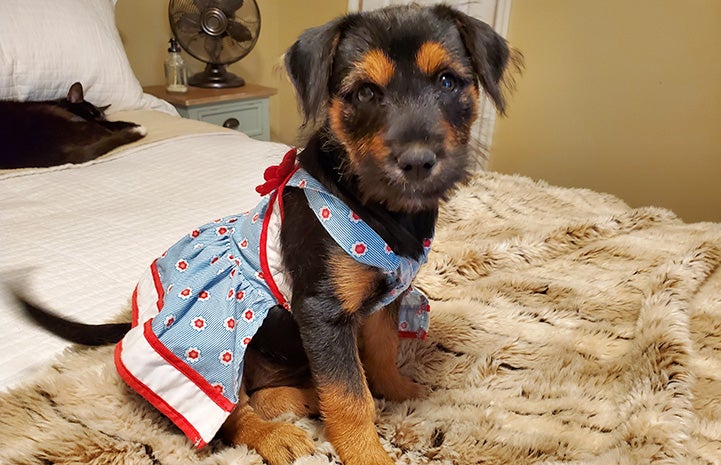 Two by Two also raised funds to help a cat with a severely injured leg named Kevin get the medical treatment he needed. Like Isiah, Kevin is now living a healthy and happy life in a loving home.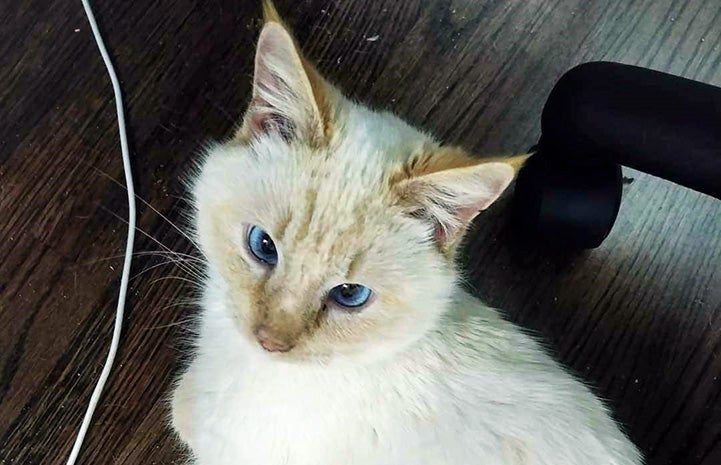 Two by Two also helps pets needing hospice care. "We try to give every animal a really good day, even if it is a short period of time," says Sonya.
Key No. 1: Support and respect for foster families
Recently, Two by Two Rescue received a Rachael Ray Save Them All Grant from Best Friends to support its work during the COVID-19 pandemic. The grant, along with help from Two by Two's large foster network, made it possible to provide additional support for pets and their families affected by the crisis.
"During COVID-19, we didn't miss a beat," says Sonya. "The Rachael Ray Save Them All Grant allowed us to help keep pets who lost their homes during the pandemic out of the shelter."
[The Rachael Ray Foundation™ keeps pets safe with a $2 million grant for COVID-19 whole-family relief]
At the core of Two by Two Rescue is a large network of foster volunteers. Without it, says Sonya, lifesaving efforts of this magnitude simply wouldn't be possible. "They're the spokes that make the wheels turn," she says. "We ask them for strong and frequent communication and in return we give them a lot of support."
Foster volunteers are supplied with everything pets need from food to medicine, and Two by Two encourages them to send updates, photos and video that they, in turn, share on the website, social media and with potential adopters.
They've also found that when foster families are included in the adoption process, they're more likely to continue fostering. Not all foster volunteers want to be included, says Sonya, but those who do find that it helps them feel less anxious when it's time to say goodbye. "It's not unusual (for foster volunteers) to get Christmas cards or postcards with updates about the pets they fostered," she says.
[Foster dad has helped 54 kittens (and counting).]
In the future, Sonya envisions an entire campus for Two by Two that will serve as an educational resource for the community. It will also feature an adoption center where pets can (ideally) stay until they're placed in foster homes.
"Two by Two will always be a foster-based rescue," says Sonya. "It's in a home where we can get the most detailed information needed for a secure adoption. And it's where pets feel most comfortable."
Key No. 2: Spay/neuter for all
Sonya knows firsthand how great the need is for affordable spay/neuter surgeries for pet families in Alabama. It was a group of stray dogs that hadn't been neutered (and was cared for by Sonya and a partner) that inspired them 18 years ago to start what eventually became Two by Two Rescue.
Affordable spay/neuter programs are a critical component to achieving no-kill in the U.S., and they're especially important for states like Alabama, which in 2019 had the third lowest save rate in the country. That's why Two by Two routinely hosts low cost spay/neuter days for Shelby County residents, as well as pet families from surrounding areas, including the state's largest county, Jefferson County.
"Anyone who needs help can register, and no proof of financial burden is needed," says Sonya. "We've had people show up who literally saved gas money to get here, and they are so very special. But I am also very proud of the person who drives up in the BMW. It doesn't matter if they have the means. What matters is the intention."
[Check out the pet lifesaving dashboard and learn how your community is making progress saving lives.]
So much more than 'just a dog'
Since most of the cats who come to Two by Two eventually go to organizations focused on saving cats, dogs make up the largest percentage of pets placed in foster homes by Sonya and her team.
One of those is Grace, a shepherd mix, who according to Lisa Balzas helped her son who was struggling with depression. After the Balzas family adopted Grace, she became the youth's constant companion. Not only did Grace go to high school with him every day, but she was also the first emotional support dog approved by the University of Alabama at Birmingham, where her son is taking classes. "She's my son's personal grace, and she saved his life," says Lisa.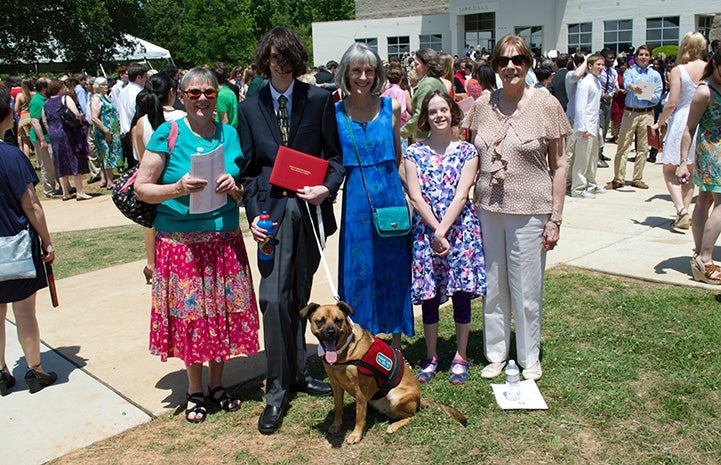 After a beagle mix named Buddy Boy was adopted by Vicki Cato, he quickly bonded with her son, who at age 16 was injured in a sporting accident that left him quadriplegic. "Buddy has been a friend and companion for my son from Day One," says Vicki. "He's very free with kisses and affection. She sleeps in my son's bed and keeps watch over him."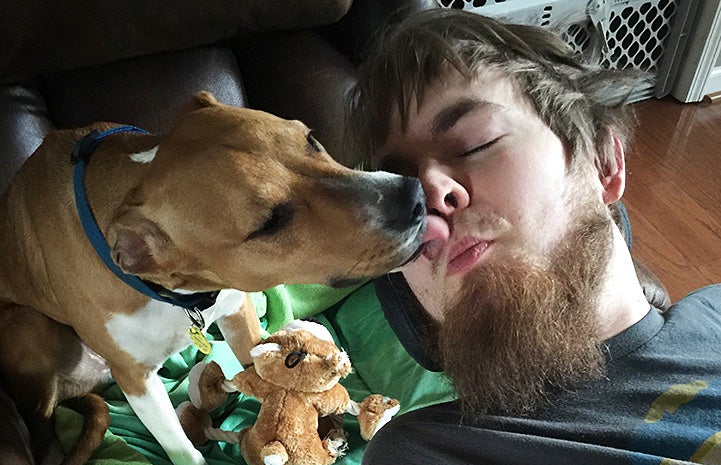 Because of Two by Two Rescue and a new way of thinking across Alabama, Grace and Buddy Boy were able to avoid going into a large, crowded shelter. Instead, they found homes where they could be loved and give love in return.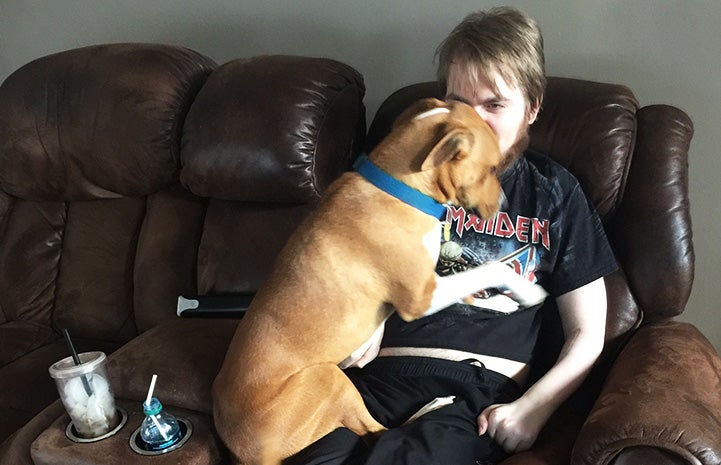 "People used to say: 'It's just a dog. This is the way my grandfather took care of them,'" says Sonya. "But now we're seeing a new social movement in Alabama. It's a movement that understands the value of pets and believes they are to be honored and treated with respect."
Fancy a houseguest?
Even a weekend away from the shelter can do world of good for a homeless pet.
Read more:
17 rescued poodles get a fresh start on life
Shy mama dog Marble learns about love
Volunteering helps teen's confidence bloom
Photos courtesy of Two by Two Rescue and Heather Wyatt