Honoring the trailblazers this Women's History Month
March is Women's History Month, and as a woman, sister, daughter, wife, friend, and the first woman CEO of Best Friends, it's an important time for me to reflect on the accomplishments of women throughout history. It's a time to celebrate our collective achievements and honor those who have paved the way for women in all fields, including animal welfare. 
It's also a time to acknowledge that those achievements and breakthroughs were made despite numerous obstacles, roadblocks, and virtual and very real "No Women Allowed" signs. 
The field of animal welfare is unique in that historically it has been led and dominated by women, even though most national leadership positions, until recently, were held by men. We have always been at the forefront, leading the charge, even in the face of significant challenges and obstacles:
Caroline Earle White was the driving force in pulling together the Pennsylvania SPCA in 1867 but was excluded from any official role in the organization, so she created the Women's PSPCA in 1869 and created the nation's first animal shelter for dogs and cats. She also founded the American Anti-Vivisection Society. 
Ruby Brown was the first Black woman to run a no-kill animal sanctuary in Virginia in 1950, at a time when Jim Crow laws dominated the South. She ran Peace Plantation until her death in 1984. 
Dr. Jane Goodall, who at age 26 in 1960 set off to Tanzania to study chimpanzee social organization, has been a champion for animals and the Earth and an inspiration to hundreds of millions of people in every corner of the world. 
The list is long.
These women are an inspiration to me and to many others in the animal welfare field. They're the definition of trailblazers. And, of course, I'm inspired by the work of our founders, so many of whom are and were groundbreaking female leaders and innovators, including Faith Maloney, Best Friends' first president. I'm also incredibly proud that we have a majority woman board of directors and a majority woman senior leadership team. And I'm proud of the women holding pivotal (and fairly nontraditional) roles throughout our organization: in general counsel, business systems, finance, technology, analytics and enterprise data, security, animal care, landscaping, and more. Knowing that women are disproportionally the main caregivers at home, we offer three months paid family leave to help alleviate work stress when raising a family.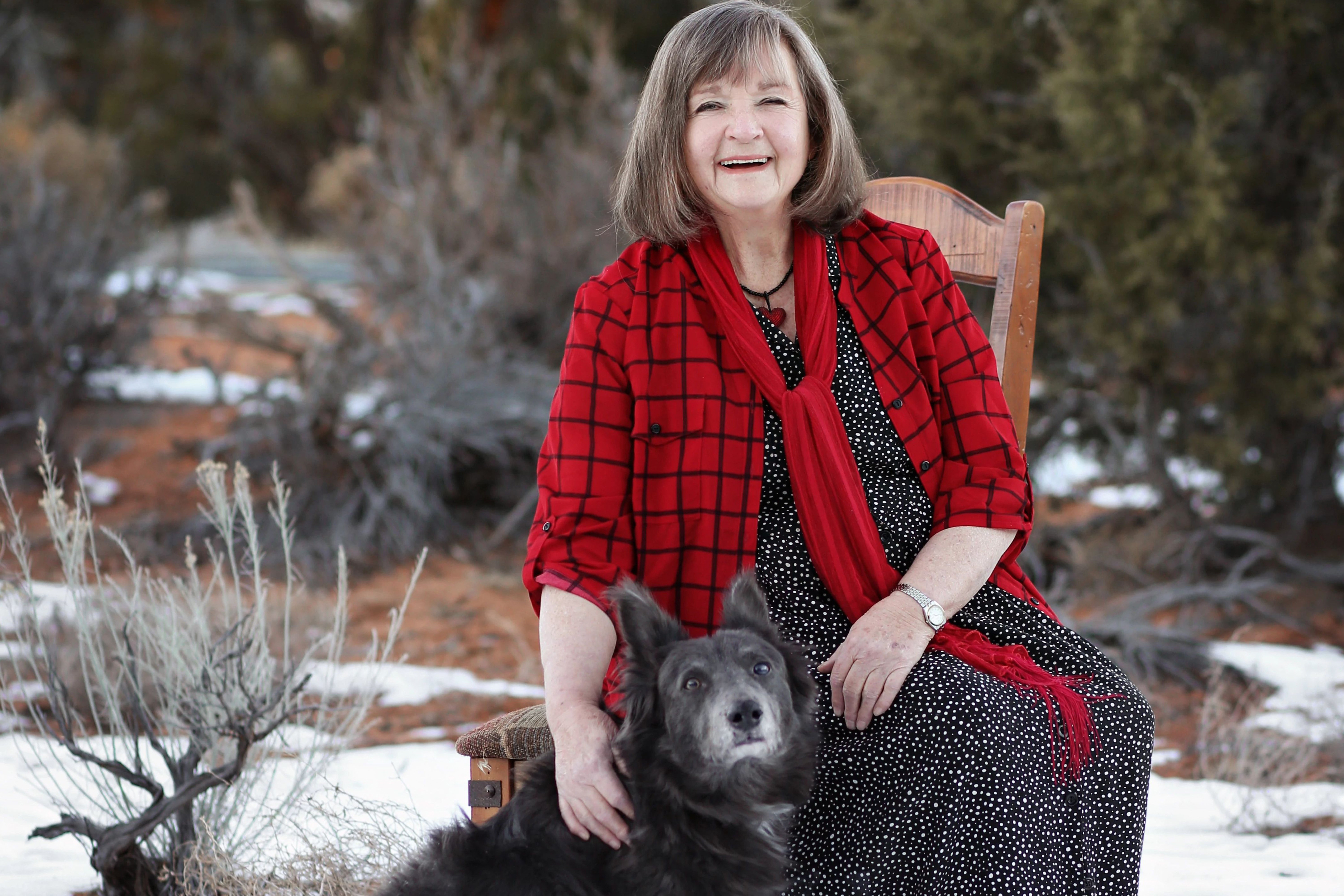 History shows that women have never lacked ability, ambition, creativity, and courage. We've led armies and empires — raised families and pioneered scientific breakthroughs. And as the late Ann Richards, former governor of Texas, famously said, "After all, Ginger Rogers did everything that Fred Astaire did. She just did it backwards and in high heels." We didn't lack any qualifying abilities. What we did lack was opportunity. Historically, that was by design — and that goes double and triple for women of color.
It wasn't until the Women's Business Ownership Act of 1988 that specific measures were taken to address challenges faced by women entrepreneurs all over the country. Only the decade before did the Equal Credit Opportunity Act of 1974 pass that helped prohibit discrimination in lending based on gender, but even after its passing, women continued to face significant barriers in accessing credit, loans, and other financial resources. These acts were obviously necessary and good for progress in our country, but this was not that long ago!
To put it in perspective, Best Friends was founded before the Women's Business Ownership Act was passed. For pop culture fans, Serena Williams picked up a racket for the first time only three years before in 1985; The Oprah Winfrey Show was still in its early seasons; and Taylor Swift wouldn't be born until the following year. And I was a freshman in college!
In 1990, shortly after the Women's Business Ownership Act was passed and I was still in college, I had the idea to start a photography business to fill a niche: a low-cost service with several photographers who could easily deploy around campus and our college town to capture events and activities. The only existing photography service was the studio for posed pictures or the local newspaper that really just focused on sporting events and ribbon cuttings. So I wrote up a comprehensive and sound business plan that identified the market, the costs, and the profitability.
Now I don't say that to toot my own horn. I say that because I remember going to the bank armed with this compelling material to apply for a measly $1,200 loan to get this business off the ground. What I encountered there was both humiliating and enlightening. The man behind the desk grilled me like a criminal suspect, patronized me like a child, and tried telling me that regulations still required me to have a male cosigner. It was an abject lesson in how women were regarded in the world of business and what I would have to overcome to succeed on my own terms. In the end I got the loan, employed a bunch of my friends, repaid the bank, and earned money to help pay my way through college.
Today, while much has changed and women own 42% of U.S. businesses, a woman is still paid only 82% of what a man receives for the exact same job, so we have a way to go.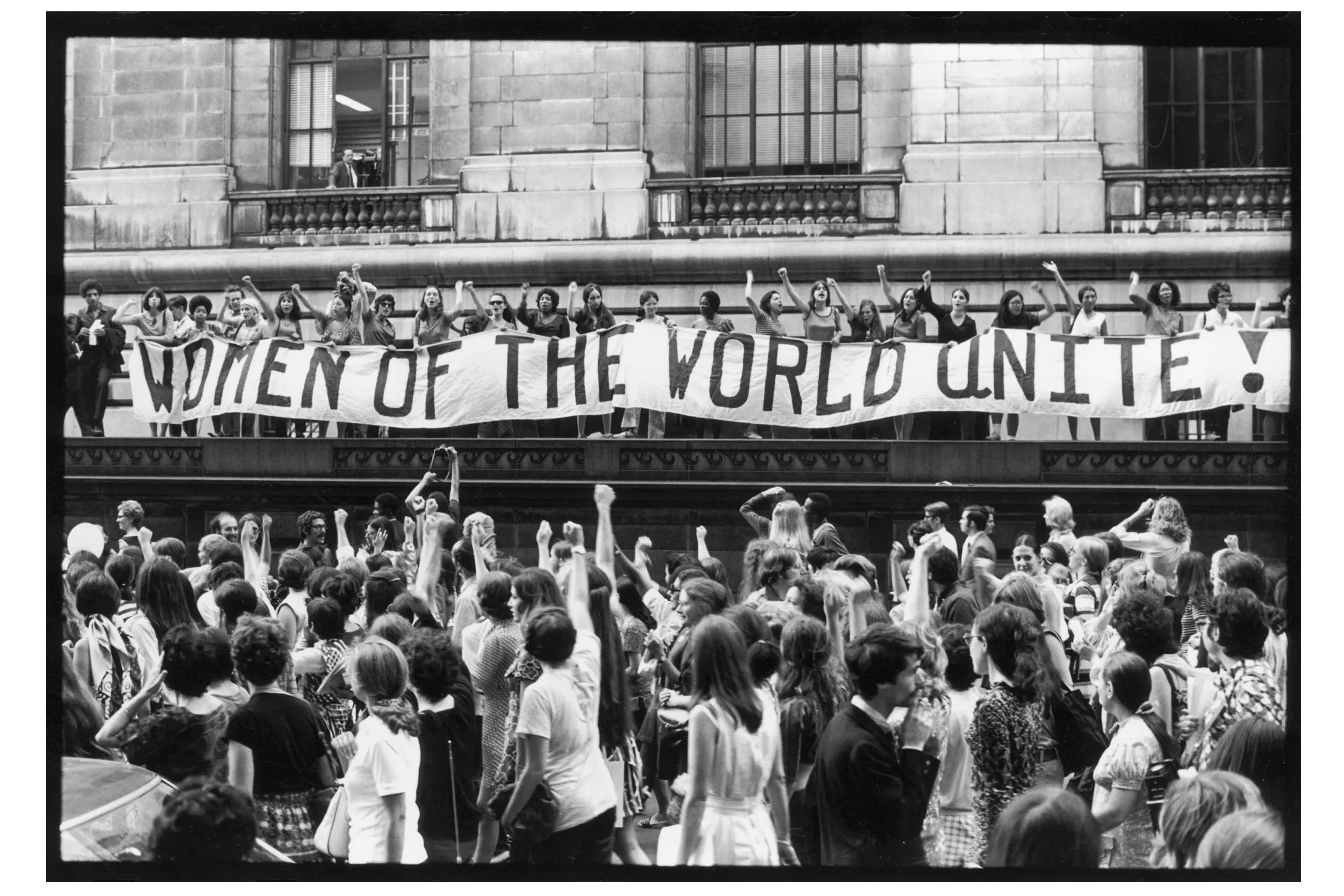 I'm very aware of the ongoing challenges that women face in accessing leadership positions and in accessing the resources needed to start and grow successful organizations. For example, there are about the same number of men CEOs named John leading Fortune 500 firms as there are women CEOs in total. There are even more men CEOs named James! But while our country still faces a major gender gap, I'm inspired by the bravery and courage of women who continue to shatter glass ceilings and tear down obstacles in their path.
As a CEO, I'm committed to creating a more inclusive and equitable workplace for all — and to advocating for greater opportunities and support for women in animal welfare and beyond. I'm proud to stand on the shoulders of many amazing women who have led the animal welfare movement since its inception, and I hope that my journey, and the journey of those who came before me, will inspire other women to break barriers and achieve their dreams. Women's History Month is a time to celebrate the past, present, and future accomplishments of women, and I am honored to be a part of this legacy.  
---