One small step for Houston, one giant leap for no-kill 2025
Image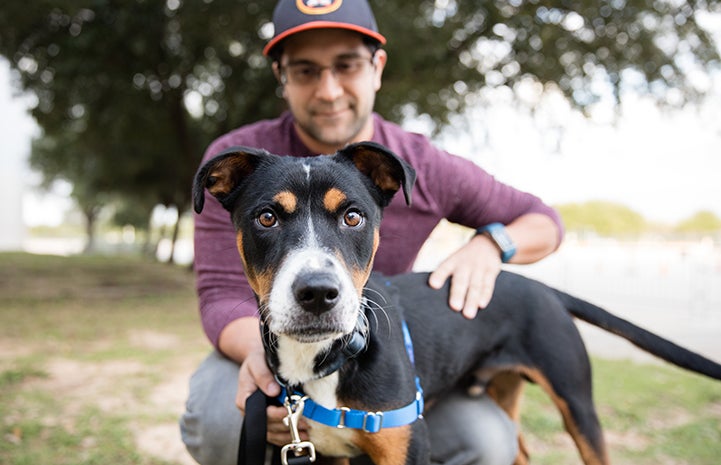 OK, that's probably the last Apollo program reference I will use for our Houston work, but no guarantees!

This is exciting stuff and I'm jazzed to share the news that we are one step closer to opening a much-needed Best Friends Lifesaving Center in Houston to help achieve no-kill in Texas and the nation by 2025.

This is very important because we know that more shelter animals are being killed in Texas shelters than in any other state — approximately 220,000 per year at last count. So, building on the relationships we've developed with the Harris County shelter, the momentum within the community of Houston and the remarkable work done in the wake of Hurricane Harvey, we have purchased a property with plans to open our lifesaving center in Houston.

This part of the country is ground zero for the no-kill 2025 campaign, and we have acquired an ideal property that will help us and our regional partners turn the lifesaving tide in Texas. Establishing ourselves in Houston is a major development.

For nearly a year now, we've been working to find a suitable place in the Houston area. The search was tough and the right space difficult to find because of the unique challenges of the community. We understood early on that we would need more than just an adoption center. In order to make an impact on the problem in this region, we would need a lifesaving center that could serve as a transport hub, a much-needed high-volume spay/neuter clinic, a kitten nursery, a foster/adoption center and a gathering space for community programming.

We took the opportunity to purchase a 24,000-square-foot space on one and a half acres within the Houston "loop," which in time will allow us to do all of that and more for a region that needs it more than anywhere else in the United States. We will be renovating the property to become the Best Friends Lifesaving Center.

The building itself is centrally located in a great part of Houston known as The Heights and, yes, that means it didn't flood during Hurricane Harvey! It will need significant renovation, which will begin soon, but meanwhile, the fantastic lifesaving programs that we have already started in collaboration with Harris County Animal Shelter will continue.

Houston has long been identified by Best Friends as a strategically important community and eventual regional center as part of our national no-kill campaign. Our involvement in the community as part of our commitment to the Hurricane Harvey animals served to advance our work in Texas and advance our timetable in Texas.

Houston is the fourth largest city in the U.S. and the largest city in Texas. Of the 220,000 dogs and cats killed each year in Texas shelters, 44,000 of them are from Houston and the border counties, which include the cities of Edinburg, Harlingen and Brownsville. To put things in perspective, in 2016 a total of 5,600 animals were killed in the entire state of Utah.

Intake is a big issue in Texas. Last year, about 100,000 dogs and cats entered the shelters in Houston, and there are simply not enough spay/neuter providers or services in the Houston area to meet the need. Our new Best Friends Lifesaving Center will allow us to support not only the spay/neuter needs for the Best Friends community cat program that is already operating in Houston, but it will also allow us to offer free and low-cost services to communities in need. Additionally, we'll be looking at developing community programming to help stem the flow of intake in the many underserved communities in the Houston metro area.

The center will also serve as a high-volume adoption and foster center, as well as a transportation hub to service south and west Texas. Solving Texas will get us a long way toward achieving our 2025 goals. Of course, this is not something that Best Friends or any single organization can accomplish alone, but a base of operations will enable us to help our partners throughout the region.

Our collaboration with Harris County Animal Shelter (HCAS) predates Hurricane Harvey, going back to 2016 when we conducted an assessment of HCAS operations and began to fund and execute the resulting recommendations. The Harris County team, led by Dr. Michael White, has welcomed us from the start and supported our efforts on behalf of the city in the aftermath of Hurricane Harvey.

We now have two Best Friends staff operating a community cat program out of HCAS, and we have piloted a transformative staff embed program. I am very proud of our embed program, which involves placing Best Friends staff into shelters to work side by side with shelter staff at a full operations scale — not in an office, but right on the kennel floor. From what we've seen so far, this operational interaction has had a profound effect on both teams. We've expanded the embed program beyond Harris County into Edinburg, Texas, where we have two embedded staff members running operations at the Palm Valley Animal Center, and we have plans to expand even further in the near future.

The new Houston lifesaving center will have an impact across the region. However, we can't do it alone and we will need the help and support of each of you if we are going to succeed in our goal of changing the face of animal welfare in the United States and leading the way to a time when healthy or treatable animals will no longer be killed in this country.

Please stay tuned. I'll continue to keep you updated as we move forward with this exciting new lifesaving center. I can't wait until it becomes a reality.

Together, we will Save Them All.