The past two years have been hard on shelters and the communities they serve. Though they were short-staffed, shelters worked with the public to keep more pets at home with families who love them and to get more pets into foster homes.
Yet shelters filled up anyway because more animals came in while adoptions slowed. 
Still, lifesaving miracles kept happening every day, thanks to you. You give shelters — and the animals in them — a lifeline by supporting programs that help them. Here are just a few of these programs.
Programs and partnerships that save lives
The Best Friends Network currently has more than 4,000 network partners. While these hardworking shelters and rescue groups often step up impressively when other organizations need help, many of them need a helping hand, too. When you support Best Friends, you back shelters and rescue groups all around the country. 
Named after the beloved adopted pets of the program's lead investor and partner, the Prince and Paws Shelter Collaborative Program matches no-kill shelters (mentors) with those that are not yet no-kill (fellows). The shelters work together, with mentors teaching fellows how to save more lives. 
The Best Friends' national shelter embed program — made possible by your kindness and a generous grant from Maddie's Fund® — connects shelters that need help with Best Friends experts. The experts coach shelters through transformative change by working with their staff and leadership to help solve problems, change processes, and launch new lifesaving programs. 
Through a partnership with The Rachael Ray Foundation™, Best Friends supports network partners trying to make a bigger lifesaving impact in their communities. 
Through satellite foster programs, Best Friends staff work remotely to build foster programs by recruiting and organizing foster volunteers and other support in the shelter's community. 
Best Friends national adoption weekends help pets get noticed. Thanks to you, Best Friends hosted three of these events in 2022, including our May national adoption weekend sponsored by Bounty.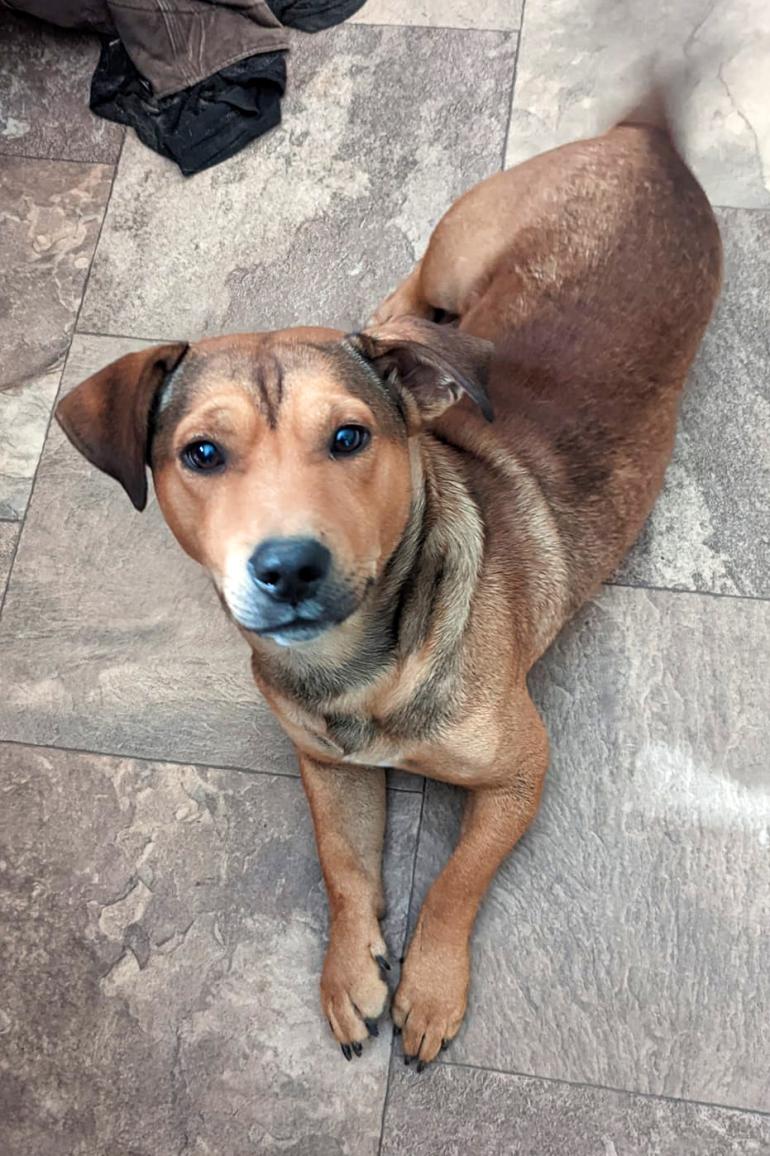 Toby, photo courtesy of Grant Parish
Thanks to you, Toby found a home
Toby is one of the dogs who found a home through a satellite foster program built for the Grant Parish Sheriff's Office animal shelter. The brown dog was once scared of everything.
A fresh start for pets in Fresno
Before Fresno Humane took over the city contract in Fresno, California, thousands of dogs and cats were killed every year. But, with a grant and hands-on help from Best Friends' national shelter embed program, Fresno Humane built a lifesaving team and started making a huge difference for cats and dogs like Mac. 
Mac was one of the first pets to be saved by the newly expanded shelter system and the support it received from Best Friends. The brindle dog was left outside the shelter but quickly taken indoors and scanned for a microchip. 
Not only was he chipped, but shelter staff was able to track down his family. Mac had been separated from them three years earlier when he was just a puppy. The family was thrilled when Fresno Humane called to say he'd been found. After a happy reunion, Mac left the shelter with the people who'd never stopped loving him.
Mac, photo courtesy of Fresno Humane
By the numbers: Helping shelters
1,195
Network partners and other organizations received $7,700,000 in grant funds from Best Friends.
Image
$1,250,000
In Rachael Ray Save Them All Grants and No-Kill Excellence Grants were given to 43 organizations across 22 states, impacting more than 13,835 lives.
Image
2,931
Dogs and cats saved through the Prince and Paws Shelter Collaborative Program.
Image
22
Shelter embeds completed across the country from the time the program began in 2018.
Image
966
Of the 7,748 animals fostered in 2022 were fostered through satellite programs.
Image
26,000+
Cats and dogs went home during three Best Friends national adoption weekends.
Image