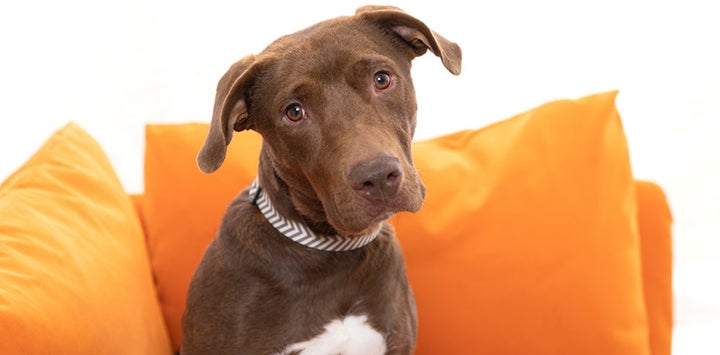 Save homeless pets in Northwest Arkansas
Best Friends is dedicated to finding permanent, loving homes for dogs and cats in America's shelters, including here in Northwest Arkansas. Together with caring people in the community like you, we can ensure every pet knows a bright future. 
We want to make sure that everyone has the same access to loving pets and that every adoptable pet has the option of residing in the comfort of a foster home rather than in a kennel in a shelter.
Best Friends' new home: A Pet Resource Center for pets and people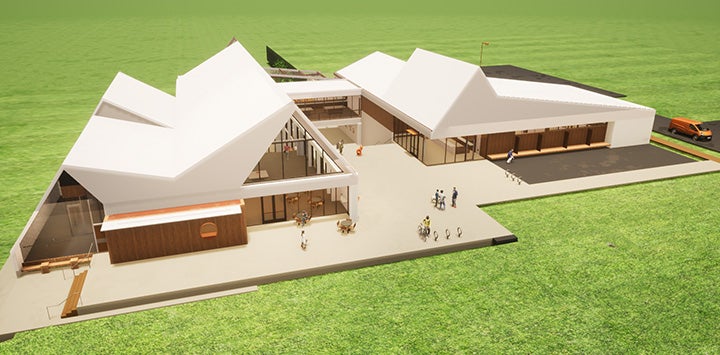 While we're hard at work saving homeless pets in Northwest Arkansas, we're also building our new home.
The Best Friends Pet Resource Center in Northwest Arkansas represents the future of animal sheltering. It is the first-of-its-kind, fully reimagined shelter that breaks the mold of the antiquated facilities that have been the norm for almost 150 years. It's design and operation reflect an understanding that our animal companions are an integral part of our communities. It is accessible, inviting and life-affirming for all pets. The community-centric center upends a traditional model of stress-inducing kennels and cages for homeless pets and often limited or non-existent support and services for people struggling to keep their pets.

Thoughtful and open in design, the center encourages the public to easily engage with dogs and cats, and offers resources, services and events for both ends of the leash. The Center will transform the way homeless pets are cared for and serve as a nationwide model for community supported sheltering.
Your gift can help build this state-of-the-art pet resource center – a quality-of-life investment for Northwest Arkansas, where families can access services for their pets, and homeless dogs and cats can get the care and help they need to find forever homes.
Upcoming events
Pack hikes
Bring your furry friend and join Best Friends for a monthly group hike along some of the beautiful trails of Northwest Arkansas.
Community Event Activations
Best Friends will be out on the town at these upcoming community events.
Overview
Promotions and events are subject to change. Please check back or watch our social media channels for details.
Adopt or foster
Pets make our lives better. And right now while shelters, like so many places, are under strain, you can make a lifesaving difference.
By choosing to adopt a pet from our Best Friends Lifesaving Center or a local shelter, you are saving a life. No matter what type of dog or cat you're looking for, you're sure to find your new best friend. Not ready to adopt? Try fostering! Even a few days can give an animal that chance they need. Open your home and heart to a pet — for a week or for a lifetime. Stop by or reach out to learn more.
Best Friends Animal Society Lifesaving Center
210 Prairie Lane Suite #6
Bentonville, AR 72712
479-274-0510
Open Wednesday through Sunday, 12-4 p.m.
Services:
Cat and dog adoptions
Cat and dog fostering and foster support
Preview of the Pet Resource Center (opening in 2022)
Community Pet Pantry
Pet care and rescue resources
Volunteer
Best Friends in Northwest Arkansas is hard at work, and we have a variety of ways for you to get involved including animal transport, adoptions & cat care, fostering of cats and dogs, fundraising ambassador program and other ways to take action for both pets and people in Arkansas.
Become an Ambassador
As an ambassador, you set a fundraising goal and then get going. Our toolkit will help you create a personalized fundraising page, tell your story and get social with friends and colleagues to raise money and awareness about Best Friends' lifesaving work. Join today as an individual, group or corporate ambassador!
Get Involved Today
As a member of the Northwest Arkansas community, you have more power to create positive change than you might realize. We can help you do more than just save one animal, and make a long-term impact that ensures the safety of hundreds of thousands through support of animal-friendly programs and policies.
Caring for animals requires many supplies, add a few more items to your Walmart shopping cart to help Save Them All through the Registry for Good. Product donations support pets and community members in need. Attend one of our fun events or donate to support our lifesaving work today.
Best Friends Animal Society
With Best Friends, you're working to save the lives of cats and dogs all-across America, giving pets second chances and happy homes. We work with partners like the Northwest Arkansas Partnership for Animal Welfare to create hubs of innovation and inspiration – bringing tangible lifesaving tactics to shelters and rescue groups across the U.S., touching every community in the country.