Supporting our partners in animal welfare during the COVID-19 pandemic
Since the coronavirus pandemic began, Best Friends has kicked into high gear to support our 3,000 Network Partners.
By Emily Douglas
If there was ever a time when we needed a nationwide coalition of lifesaving groups collaborating to keep pets safe, the coronavirus pandemic has been it. During the first five to six weeks of the COVID-19 outbreak in the U.S., Best Friends shifted into high gear to offer support to our 3,000 network partners.
Besides offering grants to our partners through the Rachael Ray Save Them All Grants COVID-19 Relief Program and access to telehealth services for their foster homes through the Best Friends Vet Access app (#ThanksToMaddie), we adapted our typical support for shelters and rescue groups to meet their changing needs and those of the communities they serve.
In communities around the country, this meant shifting local efforts away from usual activities, such as hosting big adoption events and recruiting volunteers for community cat programs, and putting the focus on immediate critical needs, such as building a strong network of foster homes and coordinating pet food donations and deliveries.
In a broader sense, it meant forgoing in-person learning experiences (for example, professional development workshops and the Best Friends National Conference) that we had planned for our network partners. Instead, we put our energy into creating COVID-19 resources for animal groups nationwide.
With new information and guidelines related to the pandemic coming out every day, shelters and other animal welfare organizations were forced to pivot overnight. And so, that's what we all did, employing new strategies that allow social distancing while continuing to save lives.
We started curbside pet adoptions, began door-to-door delivery of foster pets and created videos to teach foster volunteers how to care for newborn kittens in their homes. Best Friends and shelters around the country accelerated decision-making that led to new programs being implemented in just days or weeks, rather than the usual time frame of several months or longer.
For our own Best Friends Network team, that meant expediting the launch of a comprehensive set of pandemic-related resources to make sure our partners in every state had everything they needed.
Now, shelter and rescue partners can visit the Best Friends Network website (even if the organization is not yet a member of the network) and find everything from webinars on fostering and facility operations during the pandemic to podcasts featuring shelter directors. The resources include useful examples and templates from Best Friends and other leading partners, such as press release templates and emergency foster care protocols.
Bethany Heins, Best Friends director of operations and strategic projects, notes: "When you're creating a website with the single objective of providing support to animal welfare organizations, the challenge is ensuring that it provides the right tools for every type of group. The network includes about 3,000 organizations, and they all occupy different yet deeply interdependent niches."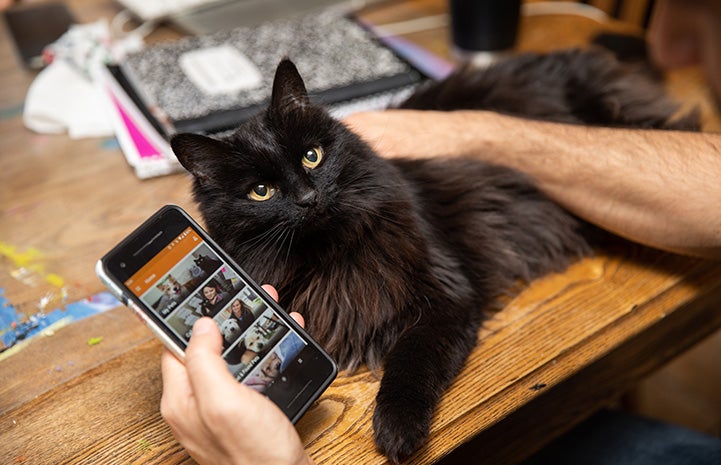 Fostering fundamentals
Early on in the pandemic, as Best Friends' buildings and those of our partners were closed to the public, there was an urgent need for a dramatic increase in the number of foster homes. And we needed to provide resources to support all those new foster volunteers and programs. So, our shelter outreach team joined forces with our tech experts, along with ResQwalk developer Bailey Schroeder, to create a platform for partners that gives their new foster families a step-by-step guide.
Currently up and running, and available for free to any shelter, rescue group or foster home, the Petcademy has three online modules — for dog, cat and kitten fostering — featuring videos and supplemental materials that allow organizations to customize the platform for their specific needs. Each module includes a fostering overview; guidance on food, behavior and medical care; and information on marketing foster pets for adoption.
"COVID-19 forced many animal welfare organizations into launching foster programs before they were 100% ready," says Andrew Marsden, Best Friends senior manager for national training programs. "Tools like this offer them the ability to implement new programs rapidly while feeling like they still have a safety net."
Shelters use technology during COVID-19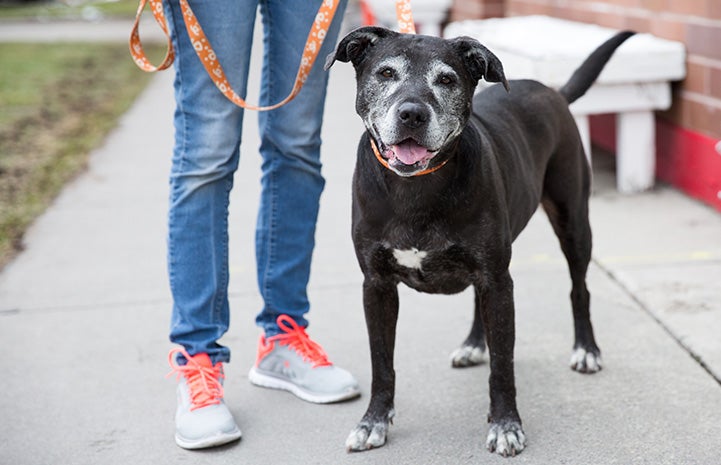 Expert help just a click away
With regard to supporting our partners during the pandemic, two things became immediately apparent: (1) Most shelters around the country were desperate for expert advice and guidance, and (2) pretty much all of them struggled with the same challenges. To satisfy that hunger for helpful information and bring together groups from every corner of the country, Best Friends started a series of weekly virtual town halls and expedited the launch of the Best Friends Podcast.
Convening groups of animal welfare experts who tackle operational topics like COVID-19 safety precautions and animal control protocols, the town hall meetings are virtual events that allow national experts to answer questions from network partners and address the most pressing concerns of those organizations. Each town hall is recorded and available to anyone. In just the first few weeks alone, more than 560 organizations registered for one or more of the town halls.
Similarly, the new Best Friends Podcast features interviews and discussions with no-kill leaders. With topics ranging from expert guidance on fundraising during the COVID-19 outbreak to the ways that animal control officers are adapting, each interview offers an inside look at unique aspects of lifesaving to help inform the work of our partners nationwide.
"I go to all the town halls because having connectivity is essential for me as a new director," says Michelle Dosson, who became the director of Norfolk Animal Care Center in Virginia in March. "The other big resource for us is the remote vet access for our foster families. We don't have an on-staff veterinarian — we contract out. Having a go-between who is a medical professional for our foster families is lifesaving, especially now that we are in kitten season. Those little babies need help ASAP and they can't wait."
In addition, Michelle says, "There are fiscal savings in having a vet to talk to directly, as opposed to sending animals to the emergency vet. We are facing big budget cuts that will impact our medical fund, so we've also applied for the Rachael Ray grant to supplement that. Even if we don't get it, it's awesome that we even have the option."
The Rachael Ray Foundation made a $2 million donation to establish the Rachael Ray Save Them All Grants COVID-19 Relief Program. Through this program, Best Friends distributes relief funds to organizations on the front lines across the country.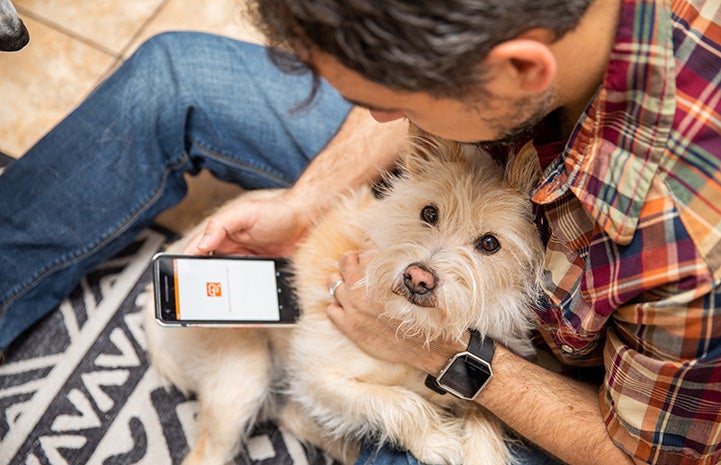 Pet food deliveries to the rescue
One of the urgent needs identified by network partners was supplying pet food to families facing job loss and other financial hardships during the pandemic. To meet the challenge of getting pet food into the hands of families who need it, Best Friends collaborated with other large organizations, like Greater Good, the Humane Society of the United States and the ASPCA.
Thanks to generous pet food donations from companies around the country — including a whopping 250 pallets of cat and dog food from Wellness, Best Friends' official pet food partner — food was distributed to shelters in communities with the greatest need, such as partner shelters in states like Texas and California.
With spay/neuter surgeries for pets deemed non-essential during stay-at-home orders, Best Friends' community cat teams around the country have pivoted to support local partners in many different ways. For the team in Jefferson Parish, Louisiana, that meant hitting pause on their trap-neuter-return (TNR) efforts. Instead, they loaded up their van with donated food and delivered it to community members in need. Within 24 hours of the shelter's online announcement about their new mobile food bank, 50 families had put in requests for food. Over the course of the following week, Best Friends team members Leah Long and Dinah Sepulveda delivered food to 70 grateful families.
Then, Leah and Dinah shifted gears again and helped a shelter place several cats who couldn't be adopted into regular homes but needed safe places to go. The two sisters, Emma and Emily, who had been in the shelter since January, scored a safe, secure space in a barn owned by a local family. The family now has two lovely feline ladies ready to work as natural rodent deterrents.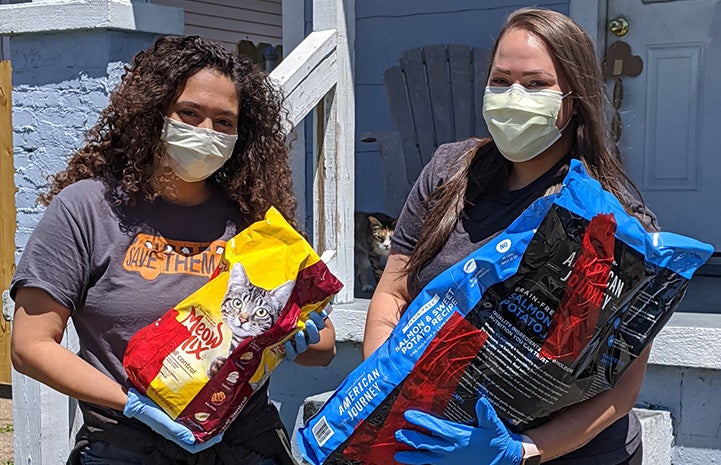 That's what networks are for
In the Northeast, Best Friends in New York had so many people expressing interest in fostering pets during the first month of the pandemic that they ran out of available foster pets to give people. So, the team connected those would-be foster families with pets at Animal Care Centers of NYC who still needed foster homes. And as shelters in the Midwest emptied their facilities of animals for the first time ever, more and more people in the Chicago area were clamoring for pets to foster. Best Friends worked with two partners, Mutts of the Midway and Wright-Way Rescue, to put together a transport of dogs from partner shelters in Texas' Rio Grande Valley.
Of the 70 or so Texas dogs that Best Friends had planned to chauffeur to foster homes in Chicago, only 39 ended up going. Why? Because some of those dogs were already in temporary foster situations, and the call to say goodbye inspired more than 30 of those foster families to adopt their dogs. That's one of the amazing things about fostering: Sometimes, when you welcome a pet into your home for foster care and get to know her, you realize you can't imagine your life without her.
With a crisis like a global pandemic and the growing need for lifesaving support for dogs and cats nationwide, access to timely, expert information is everything. For so many organizations around the country, having the Best Friends Network to turn to immediately for reliable information and help is the difference between saving countless animals at risk or not.
"Everything we know about programs is changing: how we handle new animals coming in, how we coordinate transports, how we handle adoptions and fostering with closed facilities," says Brent Toellner, Best Friends senior director of national programs. "Having a network where we can share ideas and learn from one another is crucial in a time like this."
And therein lies the beauty of the network. Thanks to the kindness and passion of our animal-loving members around the country, Best Friends is able to provide a support structure for shelters and other lifesaving groups strong enough to withstand the most powerful storms and overcome even the most daunting challenges.
This article originally appeared in Best Friends magazine. You can subscribe to the magazine by becoming a Best Friends member.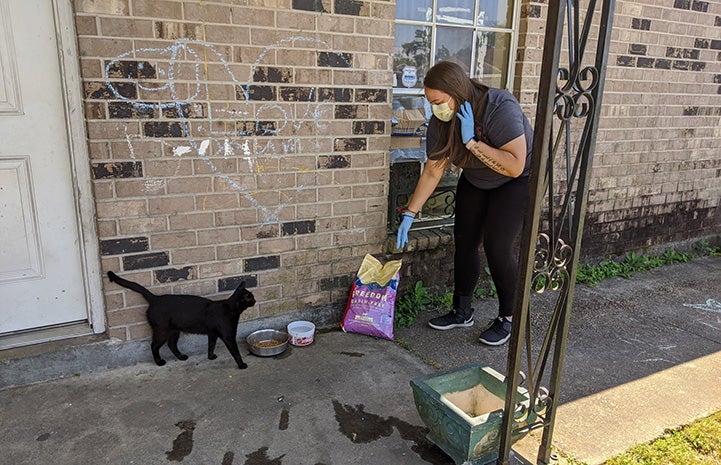 Photos by Leah Long and Sarah Ause Kichas