11 ways to celebrate National Dog Day
From baking treats to taking a training class together, there are so many ways to show that you love the dog in your life.
By Nicole Hamilton
Dogs make everything better. When we've had a rough day, their wagging tails and sloppy kisses have a way of instantly reminding us that life is good. They get us away from our laptops and phones and outside for a little fresh air and exercise. They make us laugh (even after they've tipped over the water bowl for the millionth time) and they are absolute masters at delivering unconditional love.
In honor of National Dog Day, here's our list of 11 ways for people to show the dogs in their lives how much they love them.
1. Bake homemade dog treats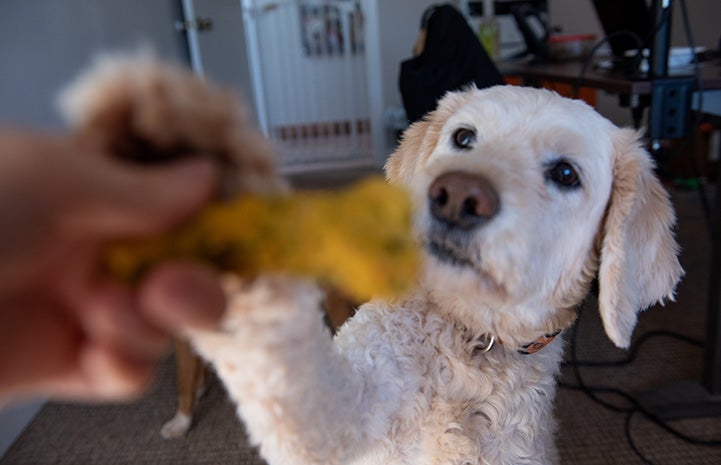 Love to bake? If you do, here are three healthy dog treat recipes, including peanut butter "pupcakes" that are easy to make. Too hot to turn on the oven? Fill up a Kong toy with frozen treats instead.
2. Get outside with your dog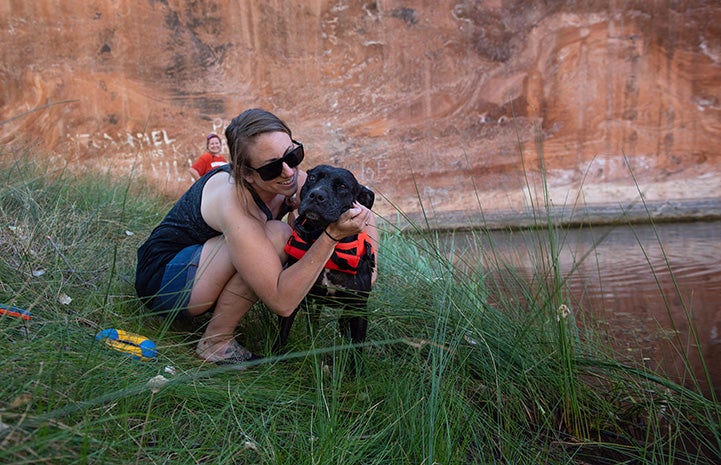 If your dog loves the great outdoors, block off a part of your day and pencil in some time for a walk around the neighborhood, hit the trails or visit a park. On the way back, stop at Starbucks for a celebratory Puppuccino.
3. Sign up for dog training classes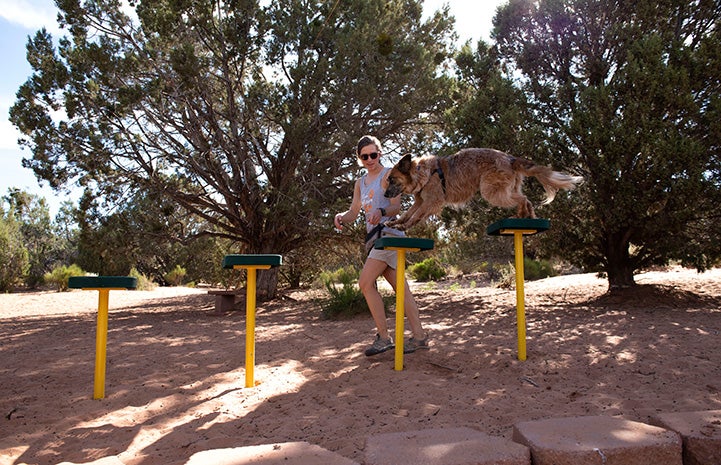 Signing up for a training class alongside your dog is a great way to celebrate the holiday, and it's a gift that will last long after the day is over (unlike those treats that will be gone in a flash).
If you have a puppy, enroll him in basic obedience classes so he'll learn important skills he can use for the rest of his life. Agility classes are a great option to keep your dog active and mentally sharp. Plus, the classes are a lot of fun for people, too.
4. Book a pup spa day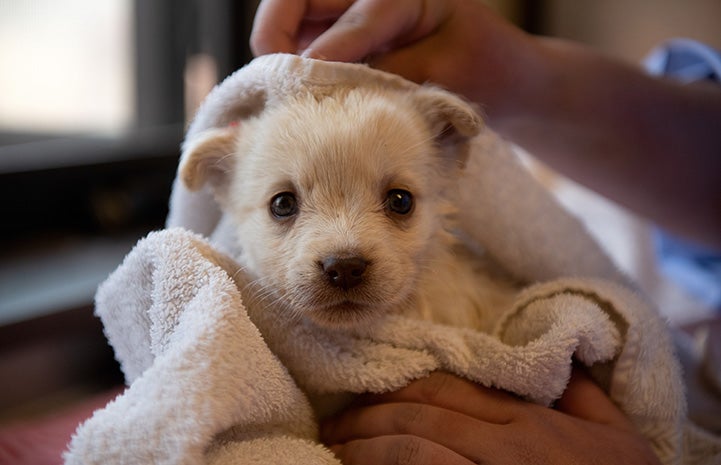 Take the time to find a groomer with good reviews and book a doggy spa day. Give lots of extra treats and tell your pup how beautiful she is after a bath and trim.
5. Go for a dip with your dog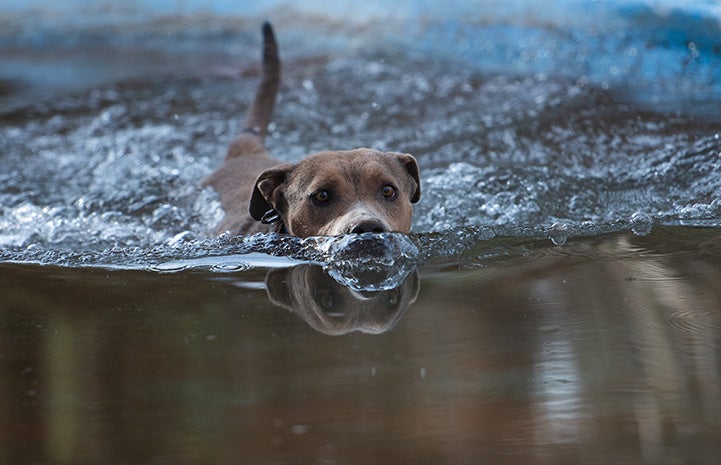 If your dog likes the water, head to the dollar store for an inexpensive kiddie pool, visit your local pet supply store to check out pools designed for specifically for dogs, or head to a creek, lake or swimming hole for some fun in the sun. If your dog isn't a gifted swimmer, a water vest will keep him safe.
6. Book a canine play date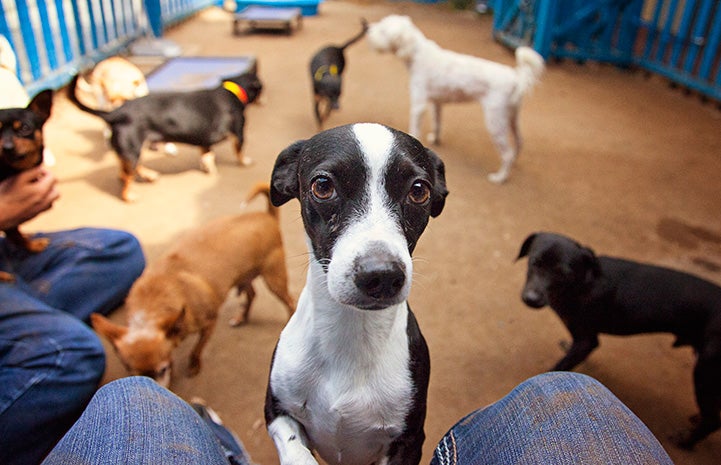 If your dog loves basking in the company of fellow pups, why not call up friends and neighbors who have dogs and schedule a play date? Pick a fenced in yard, bring some water and treats for the whole gang to enjoy and let the fun begin.
7. Pick out a spiffy new ID tag and collar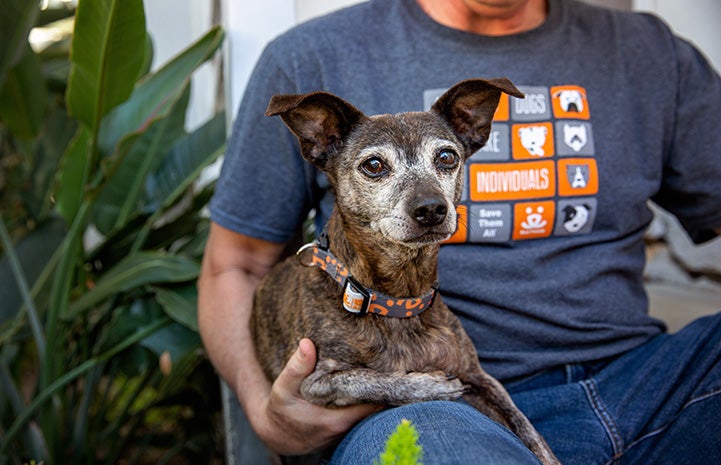 A well-fitted collar and up-to-date ID tag can be a lifesaver for your dog. Head to the nearest pet supply store, search online for unique collars or get one from the Best Friends store.
8. Microchip your dog and make sure his information is up to date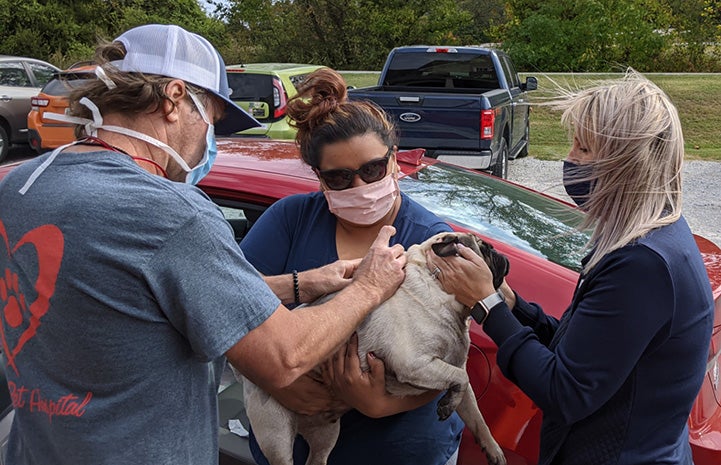 Microchips have helped countless lost pets reunite with their families, but they only work when the contact information is up to date. Double check that your pet's microchip is registered to you and that your address, phone number and email address are correct. If your dog isn't yet chipped, set up an appointment to have it done. You can often get it done for a discounted rate through your local animal shelter.
9. Book a photo shoot for your dog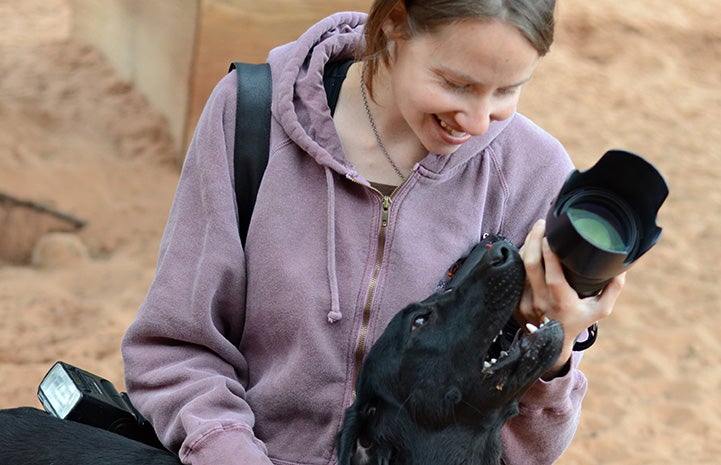 There are a lot of talented pet photographers out there who would love to capture a special day with you and your pup. Of course, if you're on a budget, you could simply pick one of your dog's favorite places, get ready for a close-up with a bath or a good brushing, and then snap some pics on your phone that you can cherish forever.
10. Celebrate a day of remembrance
If your beloved dog has crossed over the Rainbow Bridge, make it a day of remembrance by donating to your favorite animal welfare organization, pay it forward by sponsoring an adoption at your local shelter in honor of your dog, or purchase wind chimes at Angels Rest as a memorial gift.
11. Sign up to foster or volunteer with dogs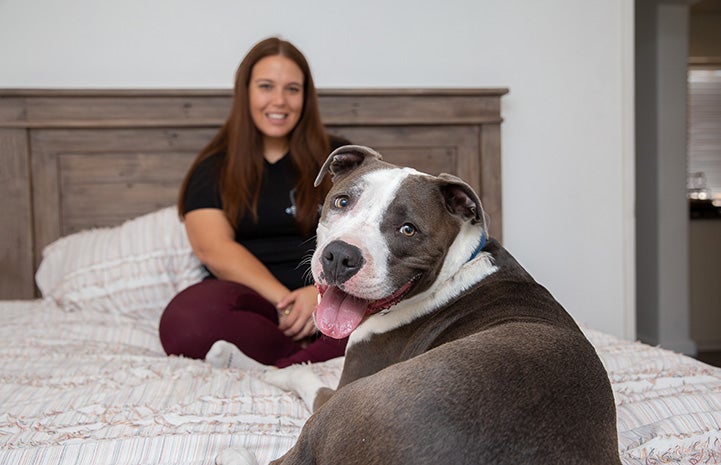 You don't have to live with a dog to take part in this awesome day. All you have to do is sign up to foster or volunteer at your local shelter where pups waiting for homes would love to be your BFF whether it's for a day trip or while you're fostering them at home. National Dog Day is their day, too.
It's a great day to adopt a dog
What better way to celebrate National Dog Day than by adopting a pup from your local shelter? Now that's a Gotcha Day you won't forget.
Read more
6 stories to celebrate the dog days of summer
Is that a dog or a velvet cow?
Photos by Molly Wald, Lori Fusaro and courtesy of Best Friends staff