Angels Rest and Angels Overlook at Best Friends Animal Sanctuary
Much more than the final resting places for Sanctuary animals and cherished companions of Best Friends members and staff, Angels Rest and Angels Overlook celebrate the everlasting bond that all of us share with animals.
Angels Rest is one of the most peaceful and serene places that anyone can experience. Surrounded by the beauty of Angel Canyon, the musical sounds of wind chimes ring with the slightest breeze. Each memorial marker pays tribute to the love we hold for our dogs, cats and other pets. A visit to Angels Rest stirs emotions and kindles memories.
Angels Overlook, a special place for Sanctuary animals, beloved pets of Best Friends staff and supporters like you, is just up the hill from Angels Rest and is just as peaceful, but with a more natural aesthetic.
A walk inside Angels Rest
To give you a sense of what a special place Angels Rest is, we hope you'll join us on this video tour of Angels Rest, given last year by a very special host, the late Best Friends co-founder Faith Maloney.
Experience the serenity in person
We invite you to walk the grounds or take a guided tour of of Angels Rest and Angels Overlook.
Monthly animal blessings
A monthly blessing is held at Angels Rest to honor beloved Sanctuary animals as well as staff and member pets who have recently crossed the Rainbow Bridge.
You can view past Blessings
here
.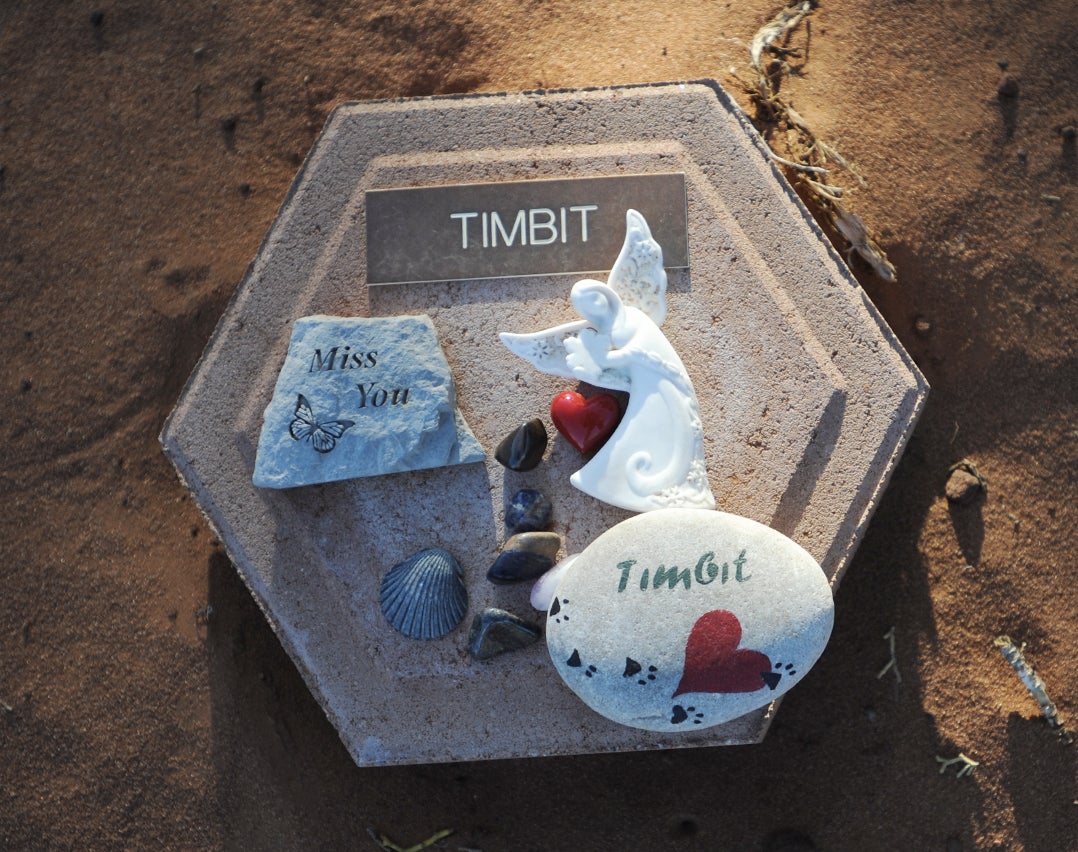 You can place a pet at Angels Rest
If you have lost a beloved pet, we are honored to assist you in making arrangements for the placement of your pet at Angels Overlook or Angels Rest.
Wind chimes and other symbolic memorials