Dogtown: A place of healing, learning and fun for dogs and puppies
On any given day, nearly 400 dogs and puppies wake up here at Dogtown, a multiple-building community created to provide the love, care, rehabilitation, and companionship needed to prepare them for adoption.
Many dogs are healing from abuse or neglect. Others are shy or undersocialized. Some have medical issues. All are healing in some form, and everything about Dogtown was designed to provide as much comfort and create as little stress as possible. Residents live in thoughtfully chosen pairs or groups, and all have access to indoor and outdoor space with room to run, plenty of toys and a cozy bed.
Welcome to Dogtown
Caring for dogs and puppies in need
Along with top-of-the-line treatment, these dogs get all the medical care, TLC and training they need to heal and thrive so that they can be adopted into loving homes.
National Geographic's DogTown and the Vicktory dogs
The series spotlighted individual animals and their caregivers and raised awareness about severely abused, neglected dogs and dogs with special medical needs.
Adopt or sponsor a dog from Dogtown
Looking to add a new pup to the family? Great! Start your search today.
Tour Dogtown
Schedule your tour today.
Volunteer at Dogtown
Looking for face-to-face interaction with the dogs?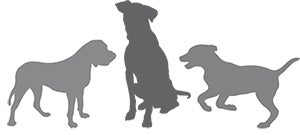 Read about our dogs