Cincinnati rescue group pulls a double, helps two Texas shelters and nearly 150 cats in the wake of a hurricane
After transporting 42 cats from Harris County Pets in Houston, a van from Ohio Alleycat Resources turns around and transports 104 more from Lufkin, Texas.
By Nicole Hamilton
The van belonging to Ohio Alleycat Resources and Spay/Neuter Clinic (OAR) was filled with cats and headed for home when it was notified that the Kurth Memorial Animal Services & Adoption Center Shelter in Lufkin, Texas, was in serious need of help.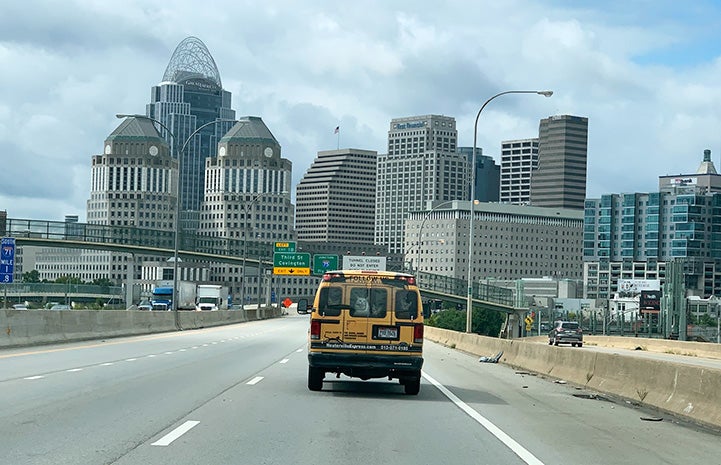 In the wake of Hurricane Laura, the rural shelter, located about two hours north of Houston, had far more cats than available space. Unless a shelter or rescue group could be found to take them, more than 100 cats were at risk of being killed.
"We were in dire straits," says Diane Paulette, the shelter's executive director, who put a call out to her large network of shelters about the need to immediately place 104 cats, including 11 nursing moms and their kittens. "If we didn't get help fast, we'd need to start making (difficult) decisions," says Diane.
Amy Baker-Jones, executive director with OAR, had just finished picking up 42 cats from Harris County Pets in Houston. Sitting in the passenger seat of the transport van on her way back to Cincinnati, she read Diane's email and gave her a call to say that OAR would take them all. Diane could hardly believe it. "No one has ever done that for us before," she says. "It was a miracle."
[People and pets in Arkansas get support outside of the shelter]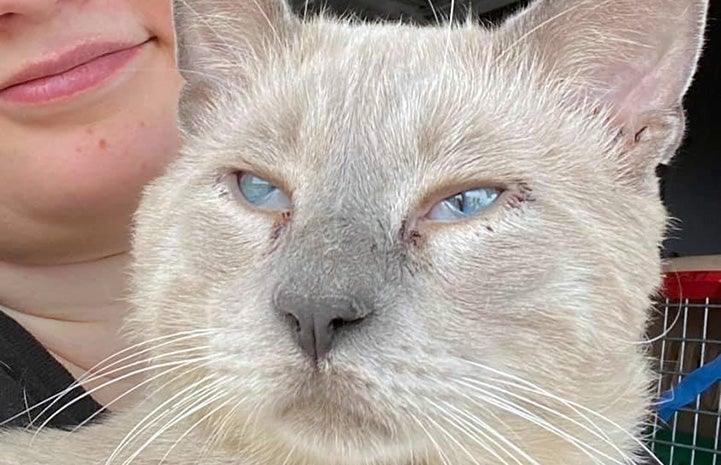 Hitting the road (twice) for Texas pets
Hurricanes, no matter how strong, can have a huge impact on shelters, including those not directly in the storm's path. In Houston, Harris County started preparations to receive pets from shelters in Texas and Louisiana, where Hurricane Laura was set to make landfall.
To help make room for them, OAR began preparing to transport cats already at the Houston shelter to Cincinnati, where they'd be spayed or neutered, placed in foster homes and eventually adopted.
"With Hurricane Laura hitting close to Houston, we wanted to ensure we'd be ready for an influx of displaced pets," say Amanda Payne, transport program supervisor with Harris County Pets. "Having OAR jump in to help so quickly was incredible."
It turns out that OAR's planning was more successful than anyone could have imagined. After the call went out for foster families, the response was so overwhelming that they had more foster volunteers than cats. "We've got a tiny staff, but a huge network of volunteers," says Amy.
That network, combined with OAR's solid relationship with Cincinnati Animal CARE (Hamilton County's new municipal shelter), gave OAR the chance to help every one of the at-risk cats at Kurth Memorial Animal Shelter.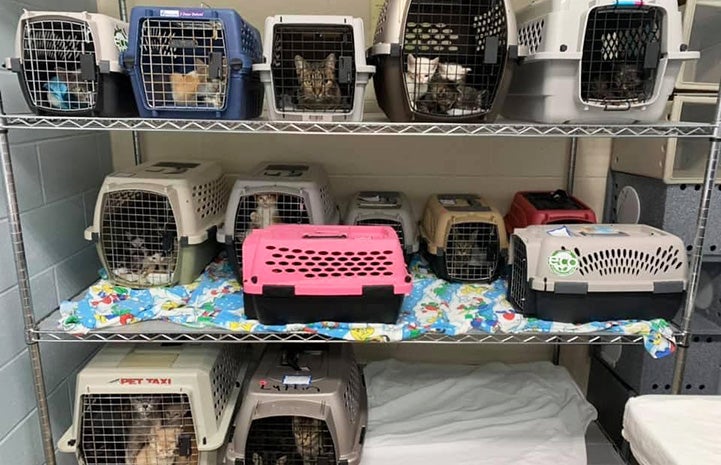 There was just one little challenge: The OAR transport van was too far away and too full to pick up the cats on the return trip from Houston to Cincinnati.
Enter Clare Callison, Maddie's® canine lifesaving advisor at American Pets Alive. Clare works closely with OAR and when she learned it was planning to help Kurth Memorial in such a huge way, she arranged for a private transport service to drive the cats from Lufkin to Nashville, where the OAR transport team would meet them and drive the cats the rest of the way to Cincinnati.
When the 104 cats arrived at OAR, the medical team immediately got to work performing medical exams and spay/neuter surgeries. They even helped a mom cat who went into labor soon after she arrived. The cats needing additional medical care stayed at OAR's facilities, while the others went on to foster homes.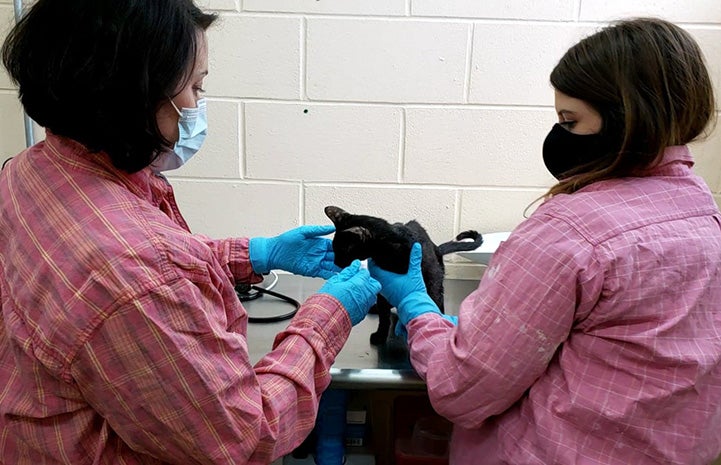 Today, many of the cats from both Houston and Lufkin have been adopted. As for the mom cat who went into labor, she successfully gave birth to a litter of healthy kittens. They've all been adopted, too.
[Saving the lives of animals through community supported sheltering]
Cat transport: A doggone miracle
When The Lufkin Daily News learned that a rescue organization in Cincinnati was transporting more than 100 cats from the town's animal shelter, they sent a reporter out to cover the story. It ended up making the front page with the headline: "It's a doggone miracle: Shelter clears kennels, sets personal rescue rate."
Diane says the article helped raise awareness of the shelter. In fact, the reporter who wrote the story has returned for follow-ups. After working with APA and OAR, Diane is excited for what the future holds for homeless pets in Texas.
"This miracle transport was a turning point for the pets at our shelter," she says. "It gave our battle-worn facility hope."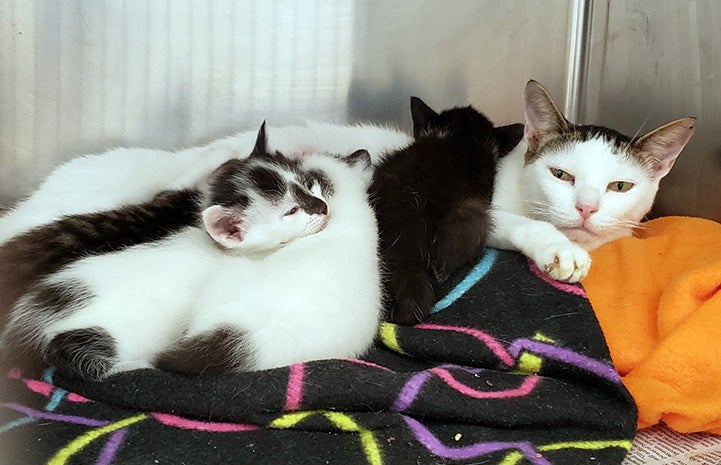 Driven to help pets?
Whether you volunteer, foster, or adopt, there's always a way to help homeless pets in your community.
Read more
Cat with Manx syndrome gets the best hugs, gets a home
72 kittens adopted at drive-through event
Texas dog gets a lift to New York, and a new life
Photos courtesy of Ohio Alleycat Resources and Spay/Neuter Clinic