Labor Day love for cats and kittens adopted in NYC
Best Friends hosts adoption event for cats and kittens from Animal Care Centers of NYC (ACC) over Labor Day weekend.
By Kelli Harmon
This past Labor Day, shelters in New York City were overflowing with cats. It's a common theme among shelters everywhere. (Summers are tough.) Best Friends is dedicated to helping Animal Care Centers of NYC (ACC), so in addition to taking in cats from the shelter on an ongoing basis, we hosted a special event over Labor Day weekend — just for kitties from ACC.
Not only did kittens go like hotcakes, many adult cats (some of them seniors) and shy cats also found homes during the event. It was a smashing success, with 54 of the 57 cats at the event getting adopted.
Here are just a few of the cats, and the people who came to meet them and bring them home.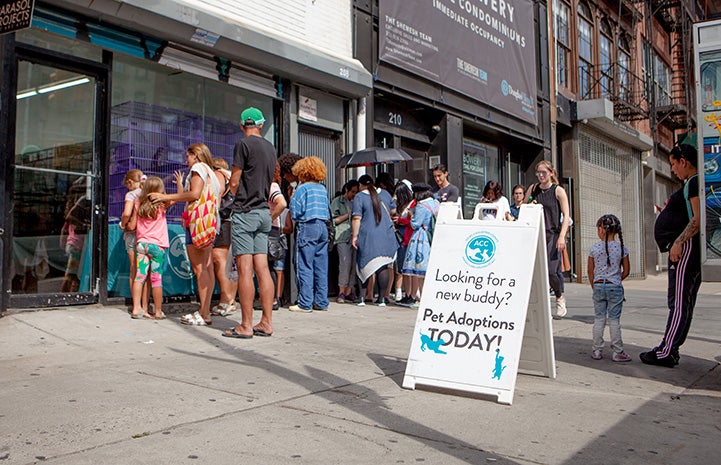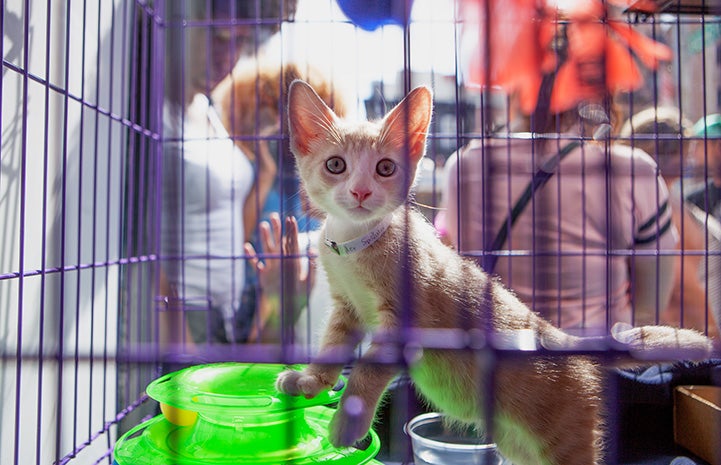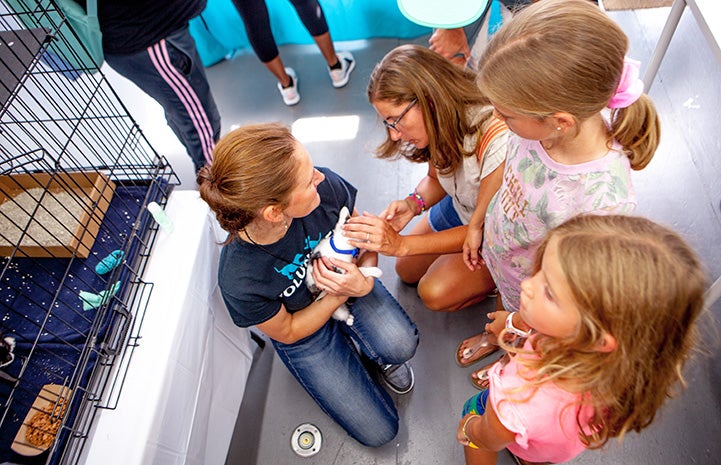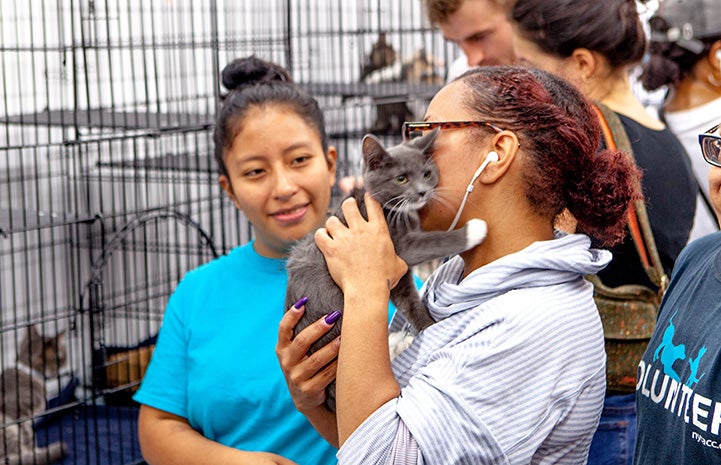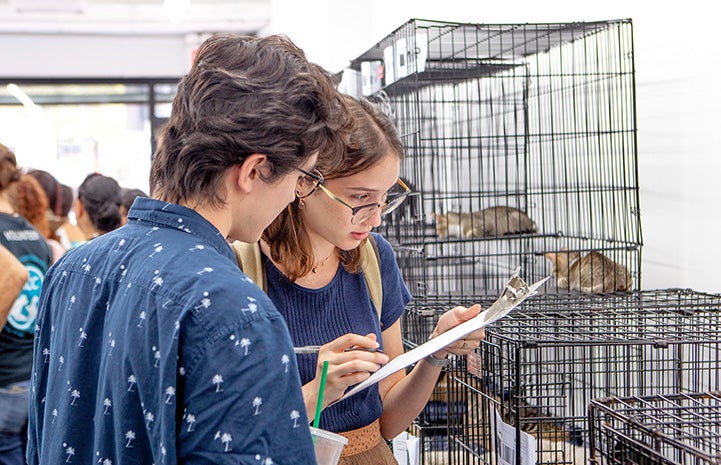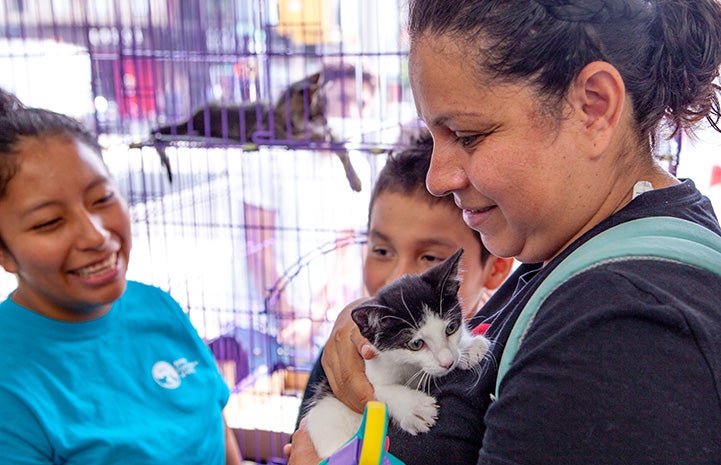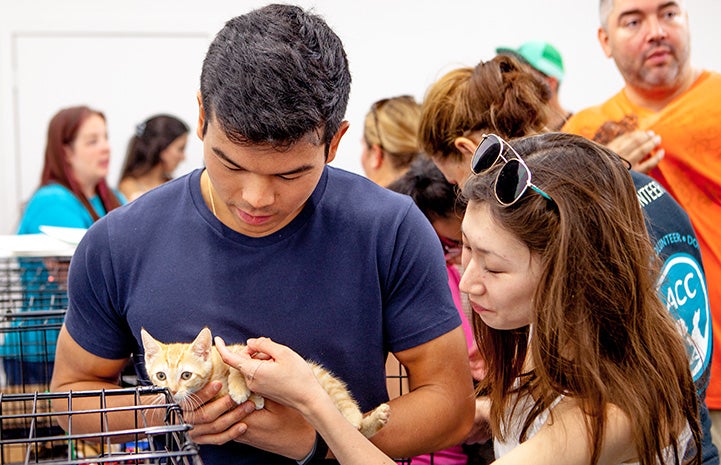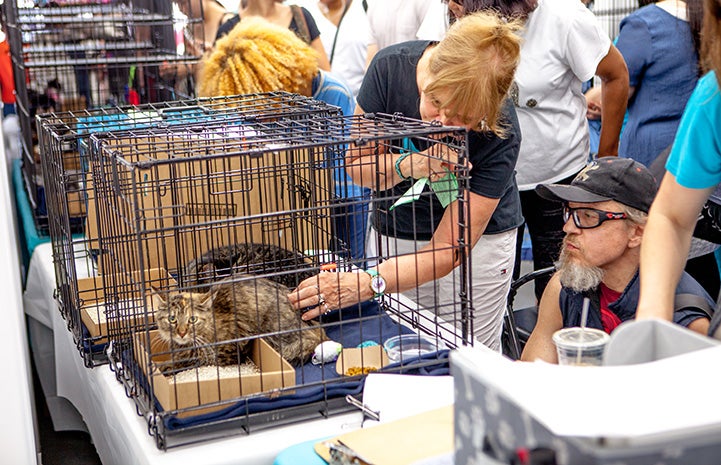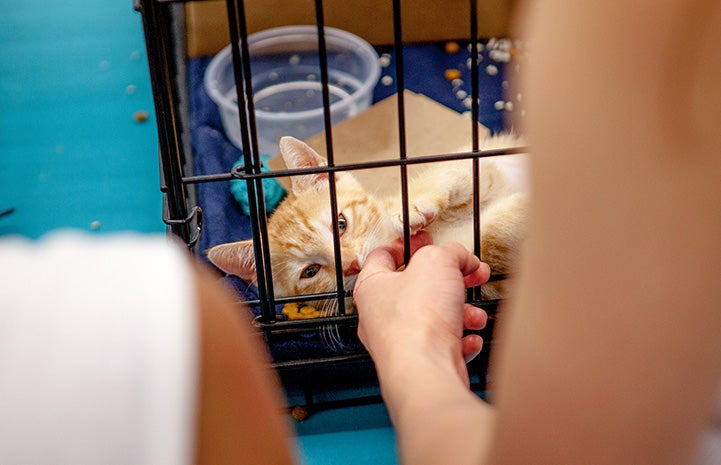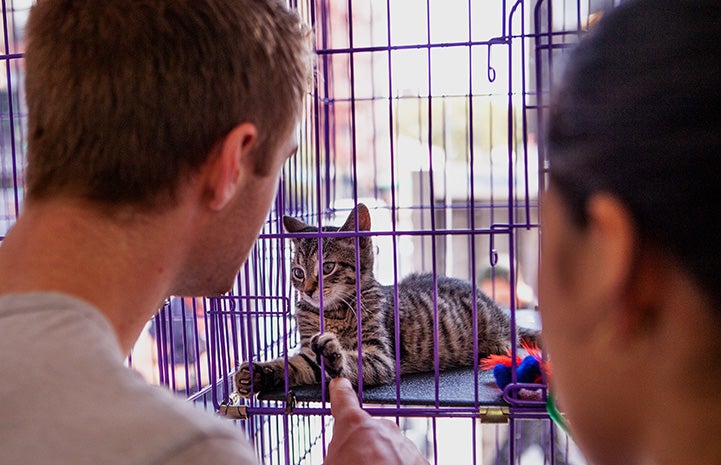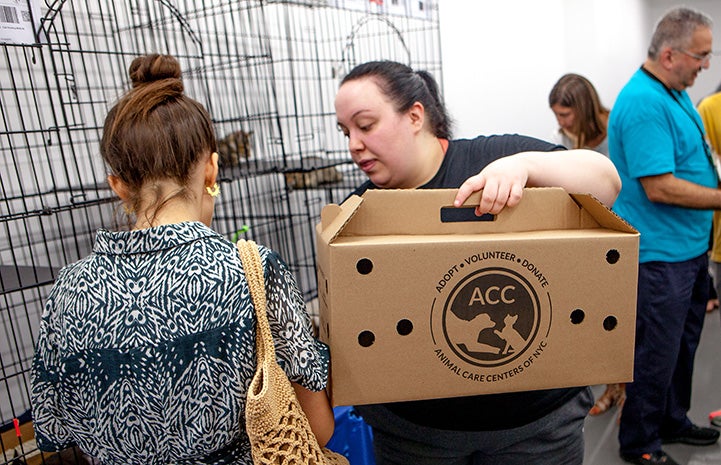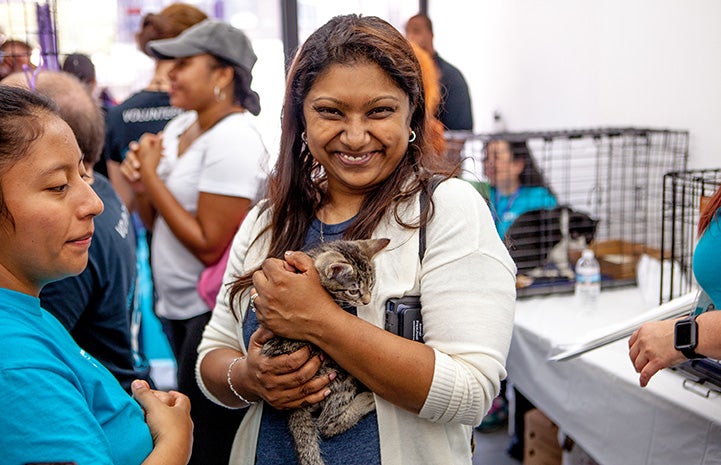 Visit your local shelter and adopt a cat near you
Best Friends in New York works collaboratively with city shelters, local animal welfare organizations and individuals to save the lives of pets in shelters in New York City and the surrounding tri-state area. As part of this work, Best Friends has a national lifesaving concept space and pet adoption center in SoHo, hosts adoption and fundraising events, and runs a foster program in partnership with Animal Care Centers of New York City. Together, we will Save Them All.
Photos by Robert Stoetzel