Online adoption extravaganza helps more than 1,700 pets find homes
1,719 pets from more than 250 Best Friends Network partner organizations found homes during the Find Love Online adoption event
By Nicole Hamilton
We may be practicing social distancing for now, but that doesn't mean we've got to stop looking for love. In fact, these are the days when we need love more than ever, and there's no better place to find the very best type of love (the unconditional kind) than at your local shelter.
To make love connections easier while shelters were temporarily closed due to the coronavirus pandemic, Best Friends teamed up with Adopets during the Find Love Online virtual adoption event, held May 27 through June 1 on laptops, tablets and smartphones everywhere.
"The response to the Find Love Online event was overwhelming," says Bethany Heins, director of operations and strategic projects for Best Friends. More than 250 Best Friends Network partners raised their hands to participate, and while the numbers are still coming in, they're already impressive. So far, the Find Love Online event has found homes for 1,719 cats and dogs from our network partner shelters, lifesaving centers and the Sanctuary.
Julie's blog: Finding love online
Pet matchmaking made easy
Best Friends and Adopets made the entire process easy. All participants had to do was search the website using their zip codes to view adoptable pets in their areas. Once they found their match, they could apply to adopt, arrange a meet-and-greet, complete the contract and schedule their pet pickup — all without leaving the house (no impressive online dating profile necessary).
Adopets offered organizations using its platform the opportunity to process adoptions with special incentives, thanks to such event sponsors as Wellness Natural Pet Food, official pet food partner of Best Friends; Fresh Step, official litter partner of Best Friends; Petco Foundation, HBO Max, 1-800-PetMeds and PAWZ.
About the Best Friends Network
Making connections when the world needs them the most
The SPCA of Northern Nevada found homes for 52 pets, which nearly cleared its shelter. "That's 52 more connections with families in our community," says Laura Van Antwerp, the organization's communications manager. "This event helped us make a meaningful difference in the world when the world needs it most."
Laura also says the event helped the shelter feel more connected to the community during the COVID-19 shutdown. "Our team was smiling from ear to ear all four days," she says.
Some of the SPCA of Northern Nevada pets making an event love connection were Athena, rescued from an overflowing shelter in rural Nevada, and Almond Joy, a puppy brought to the shelter from a hoarding situation.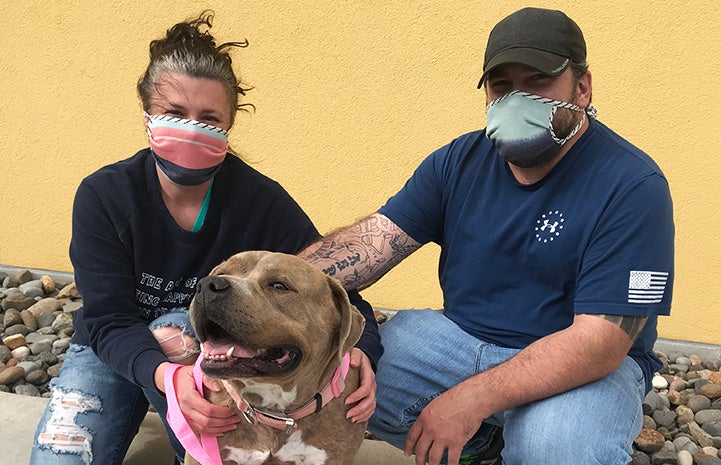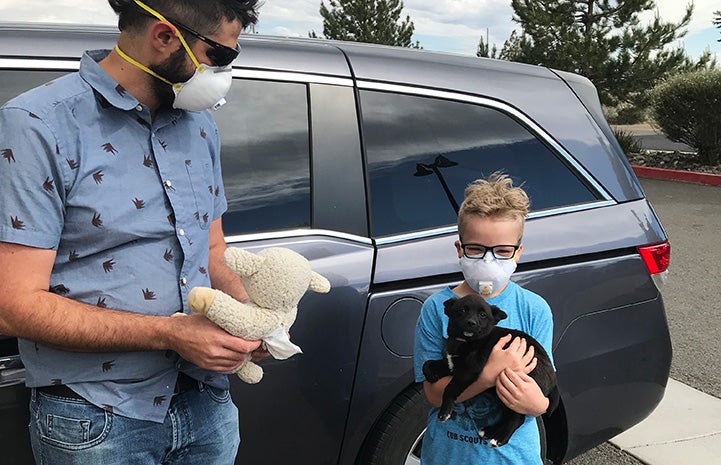 There were also plenty of love matches at the Best Friends lifesaving centers. Dalilah, a blind Chihuahua mix from a COVID-19-positive home, found love. She came to Best Friends in New York City from Animal Care Centers of NYC and needed a family that didn't mind giving her daily medication for her eye issues. Today, Dalilah is thriving with her family, and recent reports say she's getting along just fine with her new cat sibling.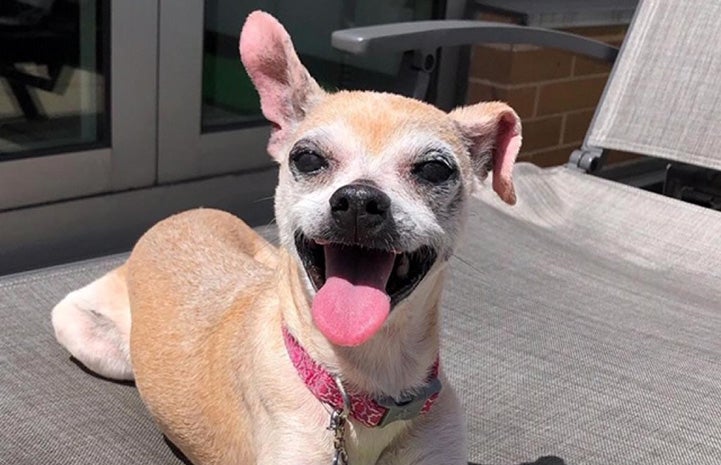 From dogs ready for a little adventure to cats who prefer quiet evenings on the couch, there was a pet for everyone at the Find Love Online event. Take a look at some more love connections below.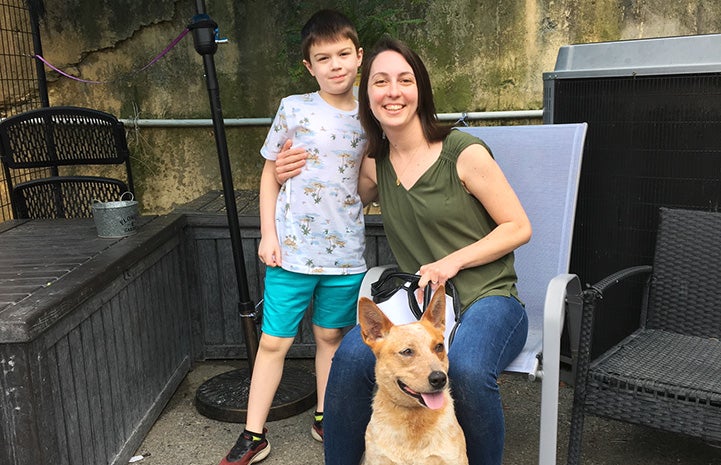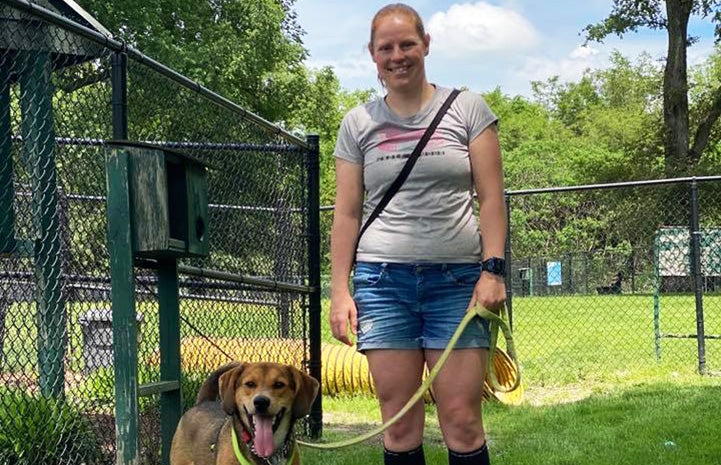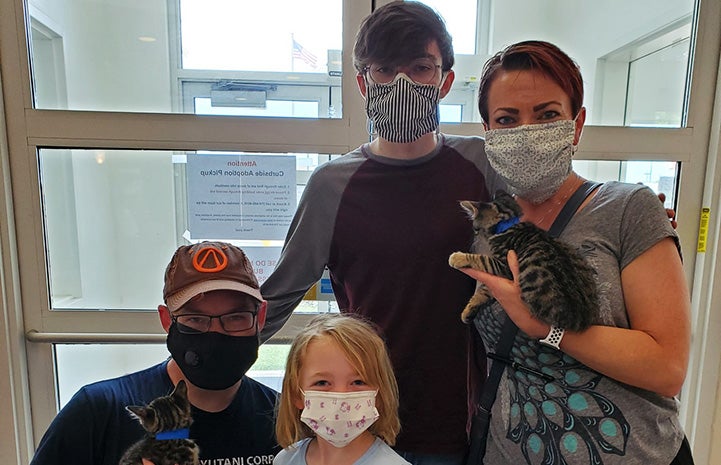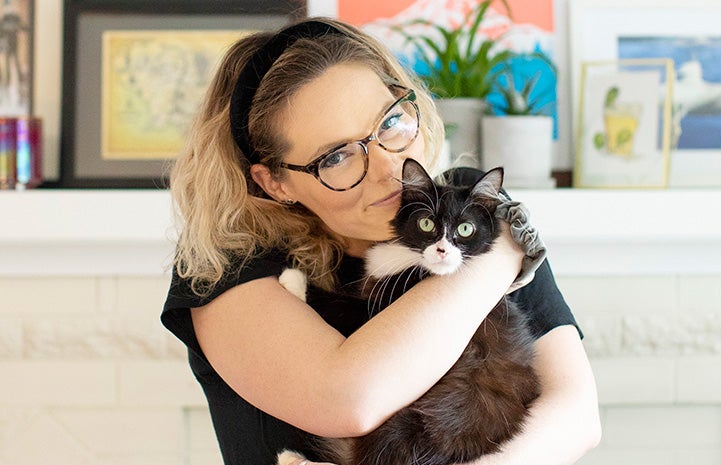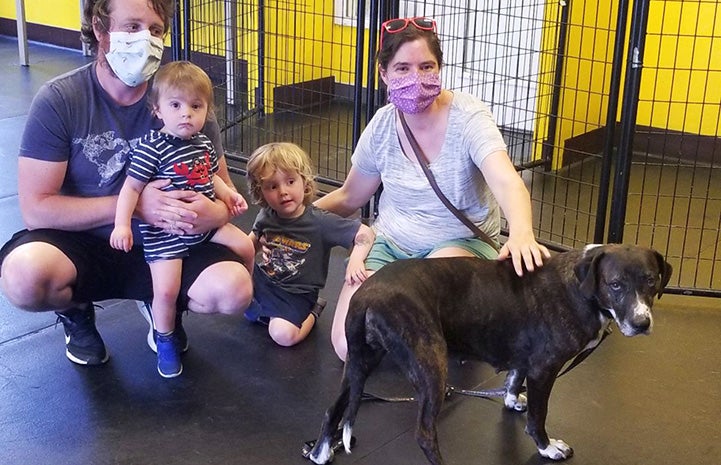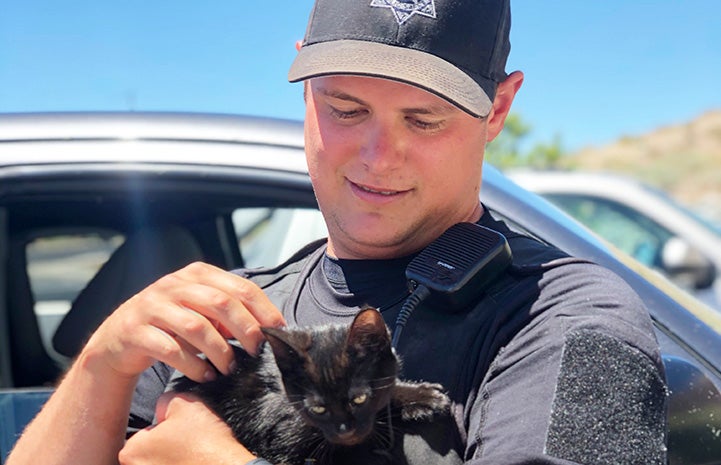 Meet your dog or cat match where you live
Photos courtesy of Helen Sanders CatPAWS, SPCA of Northern Nevada, Best Friends in New York, Angels of Assisi, Humane Society of Greater Dayton, Abandoned Animal Rescue, Animal Protective Association of Missouri and Motley Zoo Animal Rescue