Paralyzed cat is 'paws-itively perfect' and now he's home
Cory's special medical needs were a daunting responsibility to many potential adopters, but for Laurel they were what made him perfect.
By Best Friends staff
The moment that Cory, a young cat born with a paralyzed hind end and continence, arrived at Best Friends Animal Sanctuary, he was beloved. His round little face and attention-demanding meow were hard to resist, and whoever had a free moment ― staffers and volunteers alike ― soon found Cory in their laps, purring loud and contentedly.
His back legs never slowed him down. And he was always first in line at the back door when it was time to go on a supervised walk, immediately darting out into the sand and rolling around until he'd gone from a brown tabby to a reddish-pink puffball. Everyone who met Cory had a soft spot for the little guy. But his special medical needs were a whole lot of responsibility: He needed help going to the bathroom and regular baths to make sure he stayed clean and tidy. Adopters tended to shy away, but not all of them.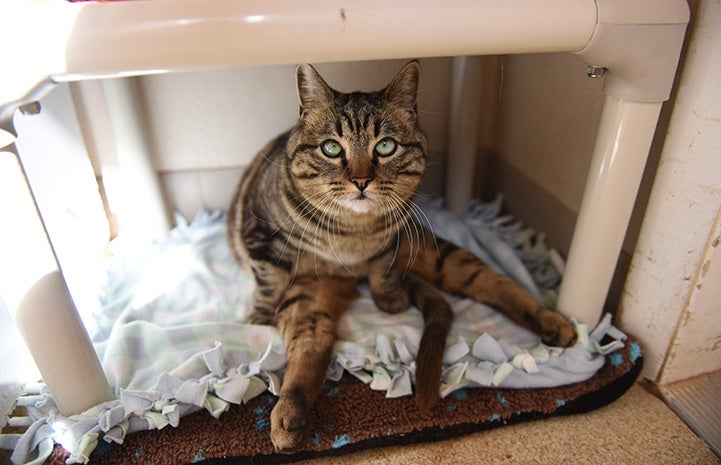 When Laurel Brothers saw a sponsored ad on Facebook featuring Cory, she fell for him hard. Nothing about his needed care phased her. In fact, that's exactly what drew her in. In the past, she had loved another cat with the same special needs as Cory, so she already had the knowledge and skills required to make him comfortable and happy.
"When I saw him," she says, "I was like … that's fate." She was so excited that she immediately booked her flight from Ohio to southern Utah, and within the week she had Cory in her arms for the first time, at last. He was just as perfect as she'd imagined. And just like that, Cory had a person to call family, and a place to call home.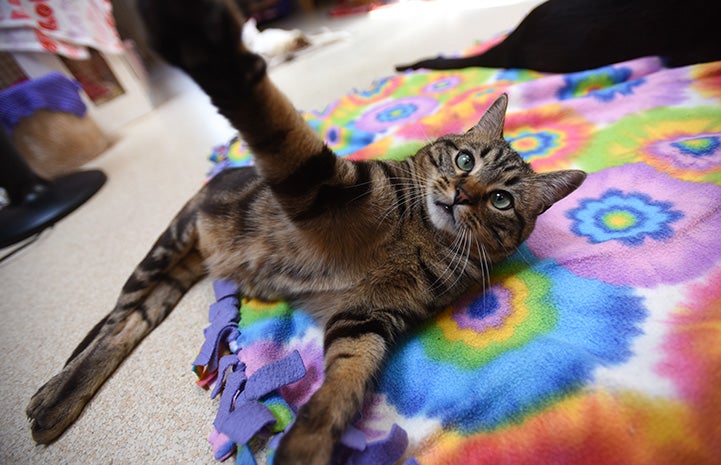 Give a pet a home
There are many pets around the country looking for a place to call home. Maybe that could be with you!
Read more:
Critically injured kitten gets help when she needed it most
Big tabby kitty with FIV lands just-right home