5 pet stories that are 100% guaranteed to make you smile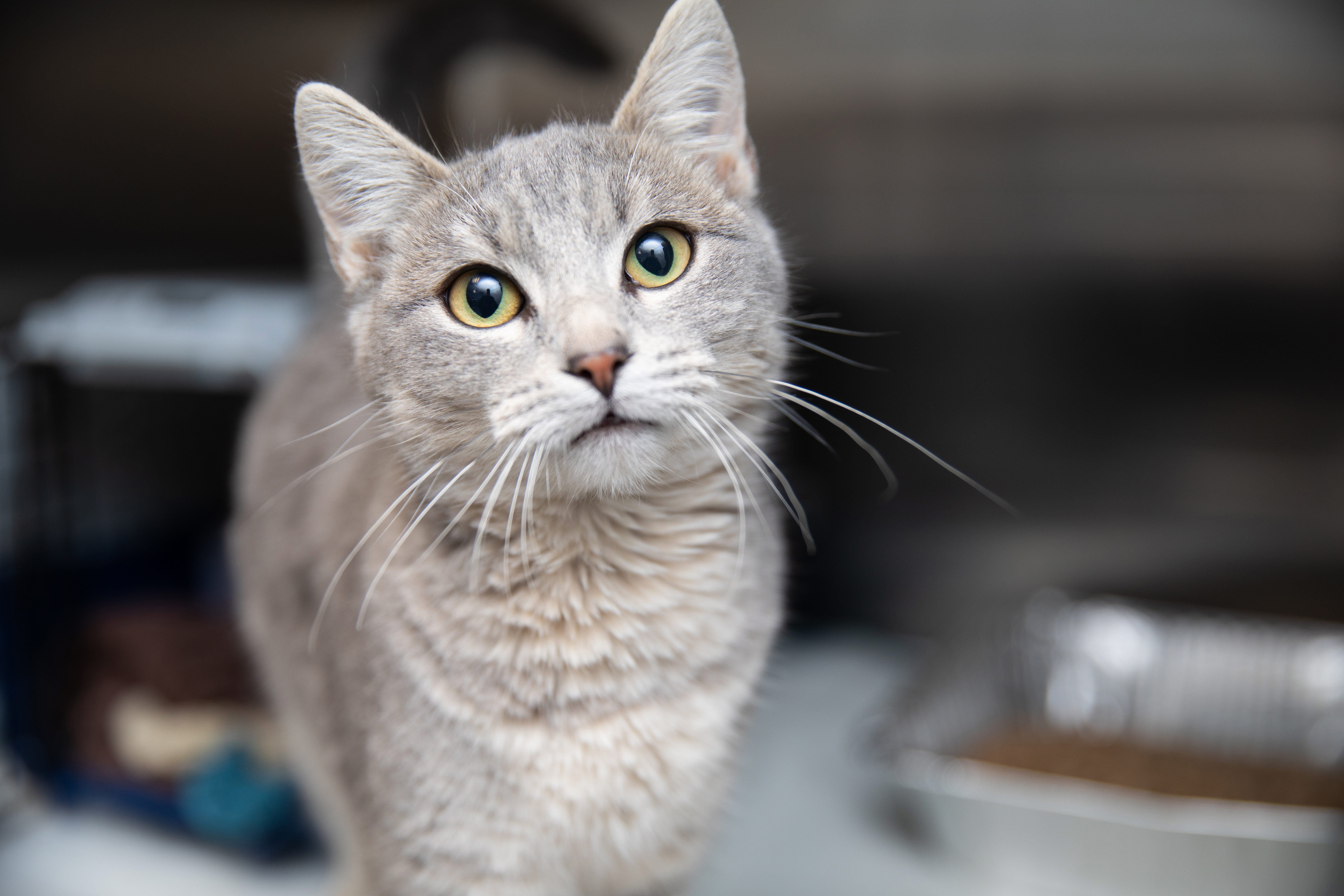 Stories about incredible people who stepped up to make a big difference in pets' lives
By Jennifer Hayes
There is a young man who raised so much money to pay for his puppy's medical care that he was able to help other pets in need as well. And then there's the owner of an aviation group who helped a dog get home in style after he comforted survivors of the condominium collapse in Sunrise, Florida. These are the everyday heroes for pets who, through their acts of kindness, remind us that we can all do something, big or small, to make a difference. Here are five sweet stories that will make your day (and maybe even your week).
Young man plays his cards right to help his dog and others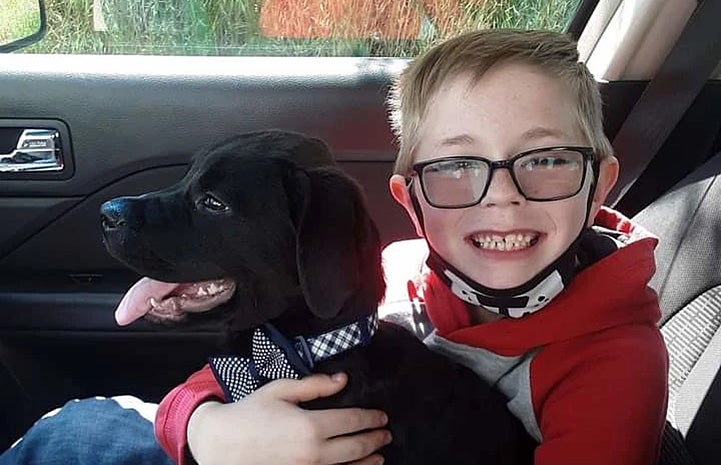 Bryson Kliemann, from Lebanon, Virginia, thought his Pokemon card collection was his favorite thing in the world. However, when his family's puppy, Bruce, contracted parvo, he started selling his cards for $5 to $10 each to help pay the large vet bill. Word got out and people visited the table outside his home to donate money, without taking a card. Bryson's mom set up a GoFundMe page, which generated $28,000, well over their $800 goal. Best of all, Bruce recovered after his much-needed treatment and the excess funds will be used to help other sick dogs.
Postal carrier's Christmas tradition continues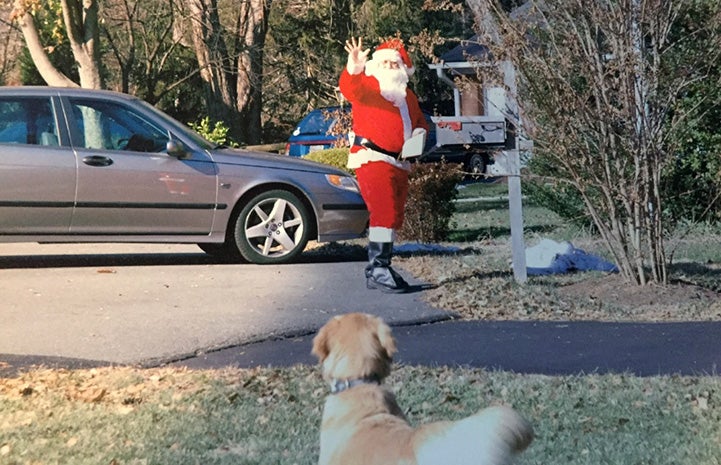 There's no angry barking at the mailman in the 22101 ZIP code of McLean, Virginia. Postal carrier Scott Arnold knows all the pups on his route, and during the holidays he gives each a handmade stocking personalized with the dog's name and filled with treats, some photos and an annual newsletter. This year, Scott will continue his 20-year Santa Paws tradition of bringing holiday cheer to the roughly 250 dogs he has come to love (and their people).
Chipping away at cats without ID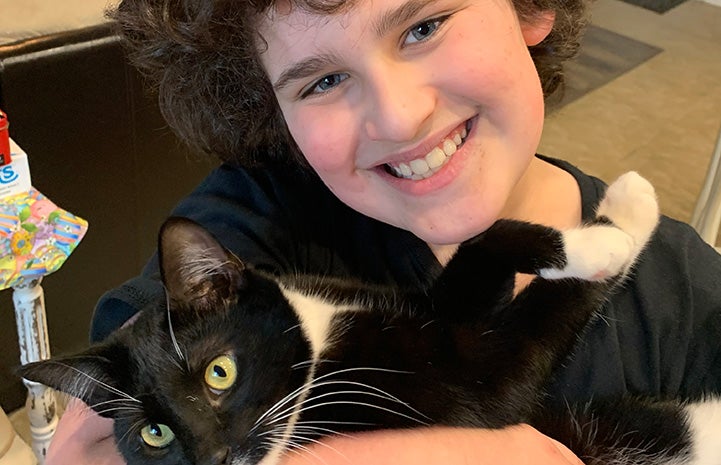 Lucas Uhrich is a man on a mission. Though he's only 11 years old, Lucas has a calling — to help cats. He volunteers for FieldHaven Feline Center in Lincoln, California, and was given a microchip scanner. Now he scans every cat he meets to see if they're microchipped, and he helps reunite lost cats with their families. And that's not all: Realizing the importance of microchips, Lucas helped organize a microchip clinic that served roughly 40 cats. His efforts have earned him the nickname Microchip Man.
Cat is a sight to behold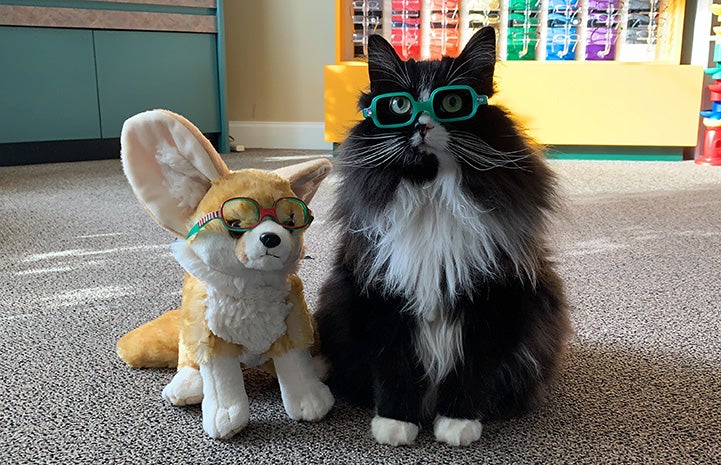 A trip to the eye doctor can be a scary experience for a child. To ease her young clients' fears, Danielle Crull of A Child's Eyes in Mechanicsburg, Pennsylvania, recruited a helper. Danielle rescued Truffles the cat a few years ago and now Truffles returns the favor by serving as the office cat and eyewear ambassador. She wears tiny glasses and even an eye patch, which helps children with the fitting process and even with their self-esteem.
A ride home fit for a hero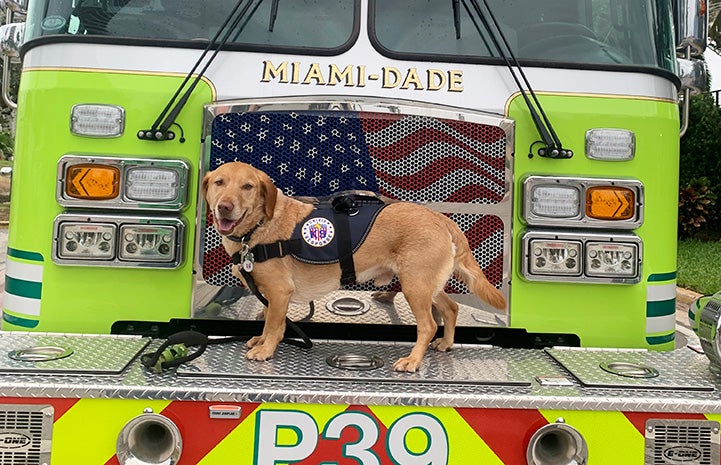 The comfort dogs who helped out after the condominium collapse in Surfside, Florida (near Miami) had a tough yet necessary job. Teddy, one of the emotional relief dogs, provided support to the first responders. While off duty, he was injured and needed to return home. His vet said a commercial flight or drive home to Philadelphia would be too hard on him. So, a plea went out for help, and Dirk Vander Sterre, owner of Titan Aviation Group, offered a free ride (valued at $10,000) on a private plane to get the hero pup back home safely and in style.
This article originally appeared in Best Friends magazine. You can subscribe to the magazine by becoming a Best Friends member.
Read more
Fifth grader becomes foster dog phenomenon
Adopted dogs are veteran's new best friend
No-kill could be the new normal in Grady County
Photos by Sarah Ause Kichas and courtesy of Kimberly Woodruff, Scott Arnold, Sarah Uhrich, Danielle Crull and Sophia Barrett