No-kill could be the new normal in Grady County, Georgia
Grady Country Animal Shelter used to have one of the lowest save rates in Georgia, but today a rescue group and a Best Friends grant help its save rate soar
By Nicole Hamilton
When Jeff Ezell became the new director of Grady County Animal Shelter in Cairo, Georgia, changes were already in place to raise the shelter's low save rate. With help from Best Friends Dog Rescue and a grant from Best Friends Animal Society the future for pets in Grady County was bright.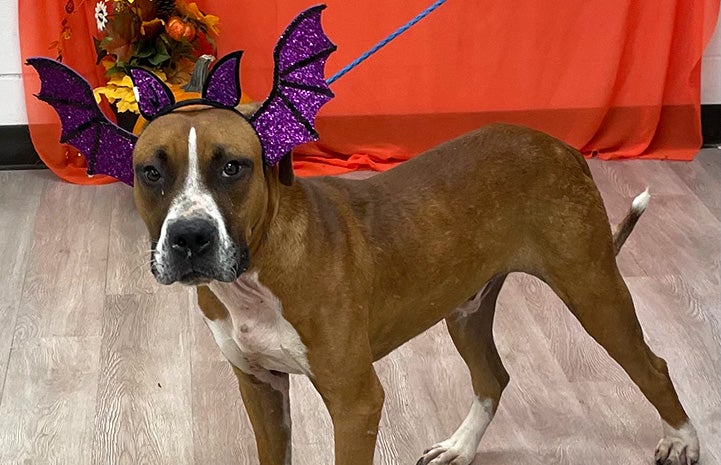 Grants and collaboration save shelter pets
Laurie Deese founded Best Friends Dog Rescue, and for the past two decades she and her small team have made it their mission to help homeless pets near the Florida-Georgia border — any way they can. But until Jeff stepped into the director's role this year, capabilities were limited at the shelter, even though its save rate was consistently low.
In fact, Carrie Ducote, national strategist for Best Friends Animal Society who for years has been working closely with Laurie on ways to help animals in Grady County, says that in 2020 the shelter had one of the lowest save rates in the state of Georgia (14.7%).
When Jeff took over as shelter director, Grady County commissioners had already given Best Friends Dog Rescue an important seat at the table by putting them charge of the adoptions at the shelter. Then a grant from Best Friends Animal Society made it possible for Best Friends Dog Rescue to implement even more lifesaving solutions that today are helping the shelter's save rate soar.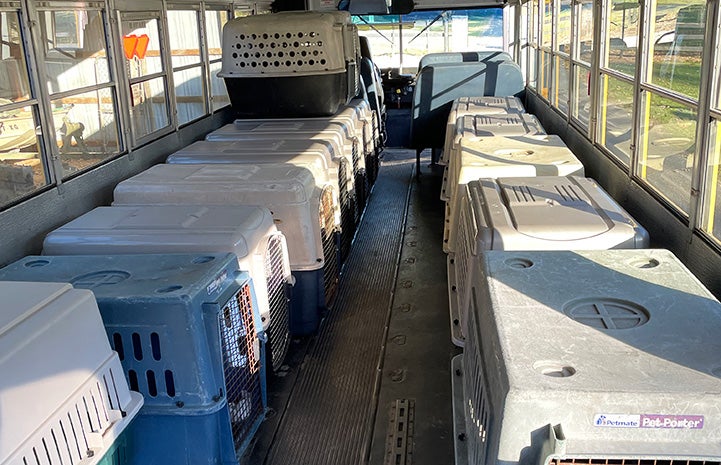 A commitment to community cats
When Best Friends Dog Rescue was tasked with overseeing adoptions at the shelter, they created the Grady County Animal Welfare and Adoption Center, with extended hours for people to visit and adopt a pet. They also began promoting adoptable pets and launched volunteer and foster programs, all with the goal of becoming a no-kill shelter.
[Antietam shelter turns things around for pets]
As word got out about changes at the shelter, support from the community began to grow. Laurie says most people have been quick to get on board with the shelter's new trap-neuter-vaccinate-return (TNVR) program, which humanely traps cats and then humanely spays or neuters and vaccinates them before returning them to where they were found.
Before Jeff took the helm as shelter director, community cats coming into the shelter usually didn't leave. Now, the shelter helps people who want to provide TNVR themselves. And animal control officers, when alerted to colonies in the area, also trap cats for TNVR.
Once cats are humanely trapped, they're driven to South Georgia Low Cost Spay/Neuter Clinic, where they are spayed or neutered and vaccinated. After a night healing from surgery, the cats are returned to where they were found.
This is where help from Best Friends Animal Society comes in. To move the needle closer to no-kill for pets in Grady County, we provided a grant to the South Georgia Low Cost Spay/Neuter Clinic. The grant helps Best Friends Dog Rescue cover the costs of spaying or neutering 200 dogs from the shelter, as well as 280 cats (including cats ready for adoption and community cats, who can be returned to their outdoor homes).
"Without this grant from Best Friends and help from South Georgia Low Cost Spay/Neuter Clinic, we would not have been able to help so many animals in such a short amount of time," says Laurie.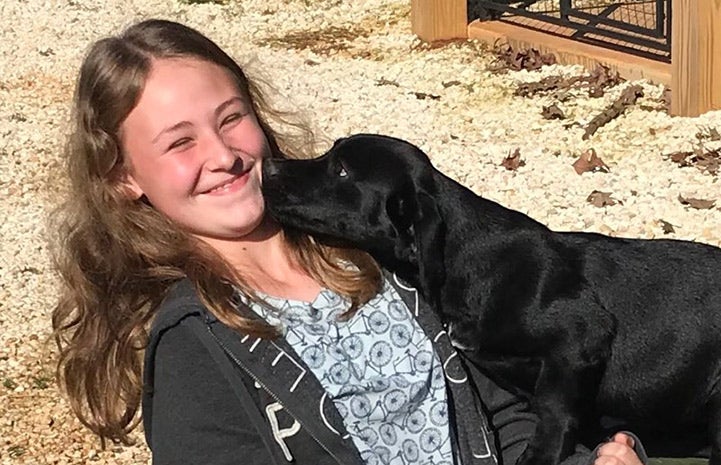 Pet transports that save lives in south Georgia
Another portion of the grant covers the cost of vaccines, other medications and supplies needed to prepare pets from the shelter for transportation to receiving shelters. Still in its early stages, the effort is poised to help the shelter's save rate climb even higher.
"Transports will be key to saving more lives and opening more space at the shelter so we can help more pets," says Laurie, who invested in a school bus for transporting pets from the shelter to organizations who can help them. Once a month, the bus transports dogs and puppies to the Animal Care Sanctuary in East Smithfield, Pennsylvania, as well as to other organizations within several hours' drive.
That's how a pit bull terrier puppy named Blu came to Best Friends in Atlanta. When he arrived at Grady County Animal shelter, he was suffering from a severe and painful skin condition. To make matters worse, when he came to Best Friends, he tested positive for parvovirus, which he likely contracted before coming to the Grady County shelter.
Things weren't looking good for Blu — that is, until he was able to come to Best Friends Dog Rescue and then on to Best Friends in Atlanta. The team there was able to place him in a foster home, where he could be quarantined (for the parvovirus) and receive baths and medication to soothe and heal his skin.
[Dog stranded on cliff finds safety at Best Friends]
After about a month of care and support, Blu met Taya Famularo, who was looking to adopt a pit bull terrier puppy to make her family complete. Today, Blu is happy at home with Taya and has become best buddies with Taya's older pit-bull-terrier-like dog, who loves Blu.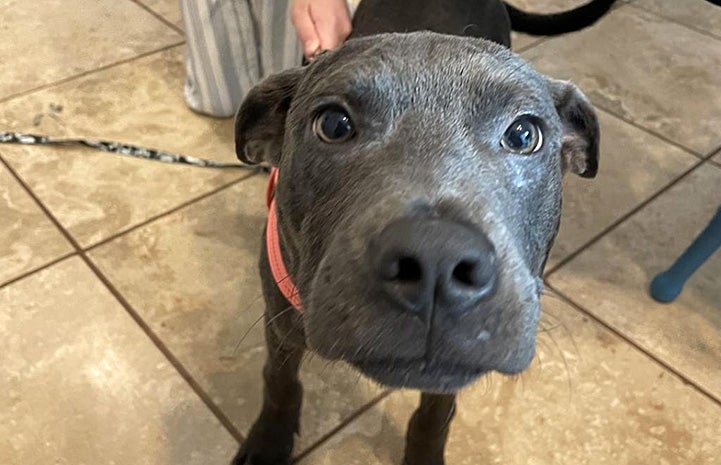 A brand new day for pets in Grady County, Georgia
Blu is one of many pets helped by Best Friends Dog Rescue through support from Best Friends Animal Society and receiving partner shelters. And Carrie says it's only the beginning. From opening the shelter to the public for adoptions, to helping with community cat TNVR and regular transports, she believes that no-kill may just be the new norm in Grady County.
"Laurie and Jeff's dedication has enabled them to save thousands of animals this year," says Carrie, who points to staff morale, amazing shelter data and community support as evidence that the hard work is paying off. "We hope their story inspires other shelters who worry they could never achieve this level of lifesaving."
Help your community reach no-kill
Reach out to your local shelter and get involved through volunteering, helping with community cats or fostering a pet. There are so many ways you can help save lives.
Read more
Bacteriotherapy puts kitten on the road to health
Old dog is a master at learning new tricks