Antietam Humane Society turns things around for cats
Save rate for cats skyrockets at a Pennsylvania shelter with help from Best Friends and Maddie's Fund®.
By Liz Finch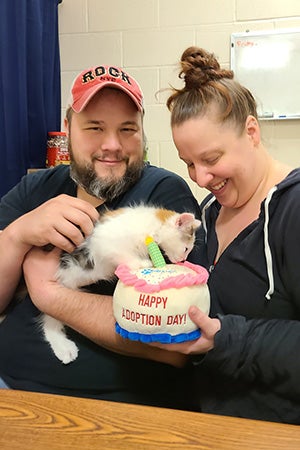 When Audrey Lodato, Best Friends' senior strategist for the east coast, contacted the Antietam Humane Society (AHS) on Facebook, it was with a simple question: "Do you need help with your cats?"
At the time, fewer than half of the 1,500 cats taken in annually by the Franklin County, Pennsylvania, shelter were leaving alive, so Audrey really hoped the answer would be yes. In fact, not only did the AHS director say yes, but Audrey's question was the spark that led to the shelter receiving a grant and joining the national shelter embed program. The program is made possible in part thanks to Maddie's Fund®, which so far this year has helped save more than 80% of the cats coming to the shelter.
"When Best Friends reached out with an offer (to help) fix our cat problems, it was a no-brainer," says Kacie Morrell, AHS' executive director who inherited a lot of challenges when she joined the organization in 2018. "AHS still works out of its original facility built in 1979, but we also have a brand-new adoption building. Unfortunately, the new building wasn't really designed as well as it could have been, and the communication between staff working in totally separate areas was problematic."
Audrey's first task when she visited AHS, then, was to work with Kacie on revamping the way the buildings are laid out.
"That first day, Kacie and I rearranged everything. I think the staff thought we were crazy," Audrey says. "But it was necessary so they could more efficiently manage the flow of animals from intake through medical and into adoptions."
Moving things around was also critical to meeting the challenge of keeping the cats healthy. "They didn't have an isolation space for their cats and they were all getting sick," Audrey says. "That was a grave situation for the cats, because one of AHS' other major challenges? There are no veterinarians or vet techs on staff."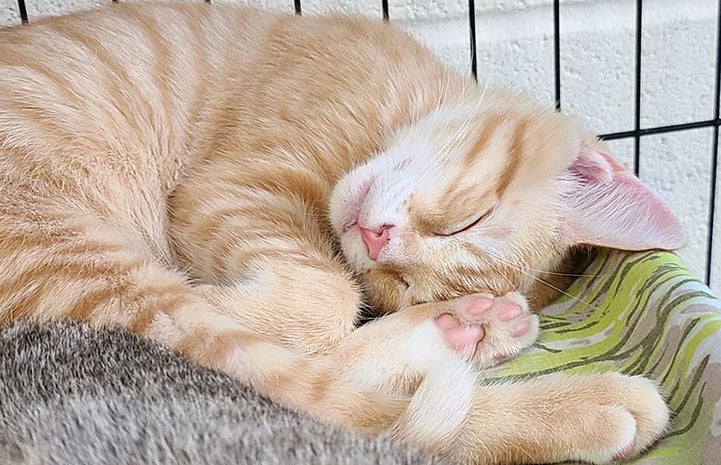 Solving the problem of lack of access to spay/neuter
Lacking veterinary staff is, unfortunately, a common reality among animal shelters of all kinds — one that leaves the shelter staff negotiating with local vet clinics for appointments. "We reach out to the local vets and hope they can find time to see our animals," Kacie says. "That's not just for medical care. It's also for spay and neuter surgeries."
The good news, however, is that one local vet was willing to do spay/neuter surgeries twice a week if a place could be found to do them.
[Big-cheeked survivor kitty lands a new loving home]
"I made starting a spay/neuter clinic my number one goal when I started," Kacie says. "We were in the planning stages of putting a surgery suite together in the new building when I connected with Audrey."
A grant from Best Friends funded all the equipment needed to set up the clinic. "Giving them the money made sense because (Kacie) had already identified the roadblock and needed the means to solve it," Audrey says.
When the space is up and running by the end of October or early November, the shelter team will be able to catch up on surgeries for adoptable animals, as well as delve more deeply into programs that save more community cats. It will be an important resource for people in the community to help cats via trap-neuter-vaccinate-return (TNVR). That's the process by which cats are humanely trapped, spayed or neutered, vaccinated and returned to the location where they were found. While a cat is under anesthesia, the tip of one ear is surgically removed (the universal sign of a spayed or neutered cat). The ear-tipping procedure does not in any way hurt or harm the cat.
Shelters can also use TNVR programs for cats brought to them as "strays." Rather than admitting those cats to the shelter when they may already have a loving home, they can go through such a program and be returned where they were originally found. These programs save countless cats across the country, and it's the next step for Antietam Humane Society to save more of the cats coming to them.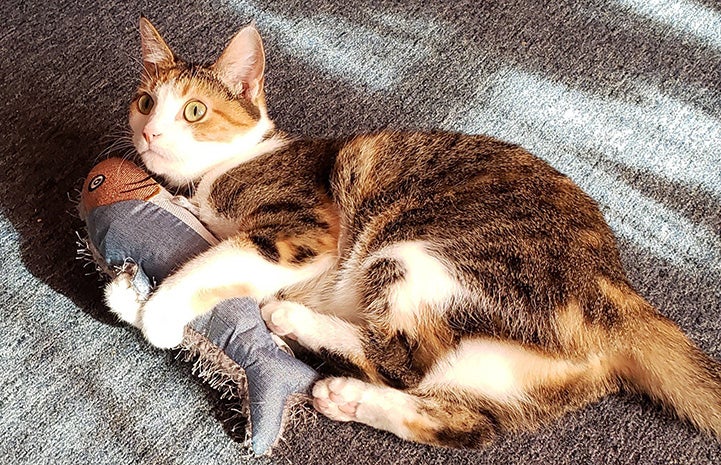 Creating more options for community cats
This was a change for the shelter staff. It felt a little scary to tell people that the cats brought in would — after being spayed or neutered, vaccinated and ear-tipped — be returned to where they were found.
"There is a general fear that people will be angry about what a community cat is doing, like spraying their front door or starting fights," Kacie says. "Staff feared that no matter how much you explain to the public (about) why such behavior is happening and that it will be curbed if not eliminated through spay/neuter, they won't want to listen — or they will threaten to kill the cats."
[From two legs to four, a kitten's journey]
That's where the Best Friends national shelter embed program comes in. The program has helped animal shelters around the country save thousands more animals, thanks to generous support from Maddie's Fund®. Through the program, the Best Friends staff works alongside the shelter staff to help launch new programs and refine existing ones in order to save the lives of more animals.
Best Friends staffers spent six weeks with AHS employees building the TNVR program and providing guidance on how to respond to people who say they don't want the cats returned. It soon became clear that not only is it possible to put cats back into their neighborhoods, but that people appreciate the service.
"We found that more people are willing to accept the cats (being returned) than we had anticipated," Kacie says. "Many people in our community are now huge advocates for the program."
Community members have been generous to the program, too. One woman wrote AHS into her will, specifically because cats were being returned instead of being kept in the shelter. And a local business owner held a special fundraising drive to purchase supplies. This year, the shelter staff has found people willing to provide barn homes for 10 cats, who could not be returned their original locations.
"With fewer cats staying at the shelter and needing care for a period of time, we have been able to stretch our resources," Kacie says. "That has resulted in surgeries for cats we otherwise would not have been able to help.
"As for cats who might have been labeled as feral immediately, they are getting more of a chance to calm down by hiding out in the feral dens funded by Best Friends," Kacie adds. "Sometimes, they just need that quiet time and a dark space to relax and show us what loving cats they really are under all that bluster."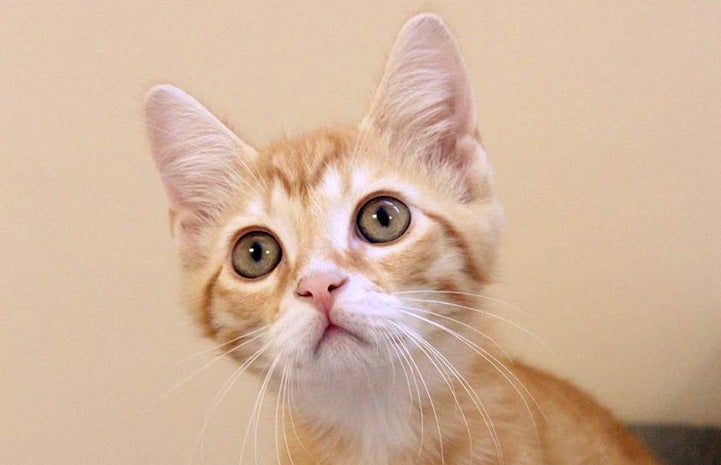 Building bridges with the community
The work of saving every life possible at AHS is hardly finished. Staffers have also learned how to do conversation-based adoptions, provide enrichment for all their animals and recruit more foster homes. With Best Friends' help, AHS was also able to replace its cat cages.
"What's so awesome is that Kacie is one of those people who really wants her team to be the best they can be," Audrey says. "She models that behavior for her staff, which has made it easy to make these changes."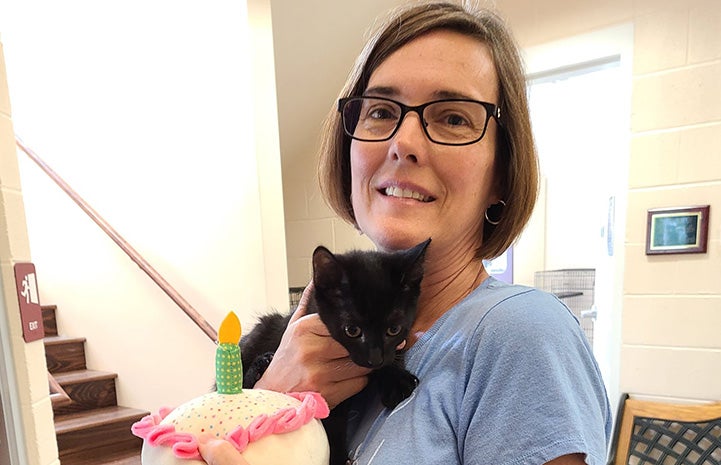 [Connecting Florida cats with families across the eastern U.S.]
Kacie also says that people in the community have been happy about all the changes. "We've had such a positive reaction that people are coming in more just to talk with the staff and spend time here," she says. "Some of the team are having a hard time getting their work done!"
Sure, some holdouts in the community remain unconvinced that Antietam Humane Society has changed from years past. But Kacie is confident she can win many of them over.
"We've been told for years that we should be no-kill, and now we are getting there," she says. "But to achieve that goal and stay there for good, we must have the support of the community." So far, Kacie hasn't been shy about putting that message out to the public.
"We provide an incredibly valuable service to this community, and everyone needs to know that AHS is not the same organization it used to be," she says. "In fact, it's finally becoming what everyone wanted it to be."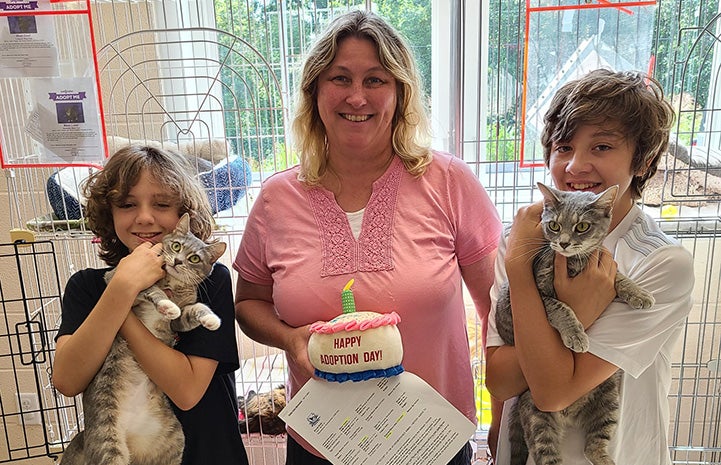 Make a difference for shelter animals near you
Animal shelters and rescue groups all need support to save lives, and you can help. There are more than 3,000 Best Friends Network partner organizations across the country. Find one near you and ask what you can do.
Read more
The story behind the famous high-flying, almond-loving cat
Lesson from a cat: Hearts are made for love
Film student's dream about adopting an orange tabby comes true