Fifth grader becomes dog foster phenomenon
The Masons see fostering dogs as a family affair, but fifth grader Kai is at the center of helping big dogs and puppies thrive.
By Nicole Hamilton
Kai Mason had been wanting to adopt a dog for forever, but there were a few roadblocks in the way. For one thing, Kai is a busy fifth grader and considering how much attention a dog needs (especially while acclimating as the newest family member), Kai's parents, Ayanna and Jay Mason, weren't so sure he could squeeze caring for a dog into his schedule.
Besides, Kai just was too young to remember the last time he lived with a dog, and Ayanna was worried that he wasn't quite ready for such a big commitment. But then she learned about a summer foster program offered by Best Friends in Houston that paired children and their families with a dog from Best Friends.
Ayanna thought this would be the perfect way for Kai to experience the responsibility of caring for a pet, without the long-term commitment. With Kai 110% on board, Ayanna and Kai went to meet Dolly, a beautiful blue pit bull terrier from Best Friends who was ready for a foster home.
"I knew within five minutes that Dolly was coming home with us," says Ayanna. Not only did she have a chance to talk to Dolly's previous foster mom (who gave the dog a glowing recommendation), but Ayanna's grandmother's name was Dolly. "I took this as a good sign," she says.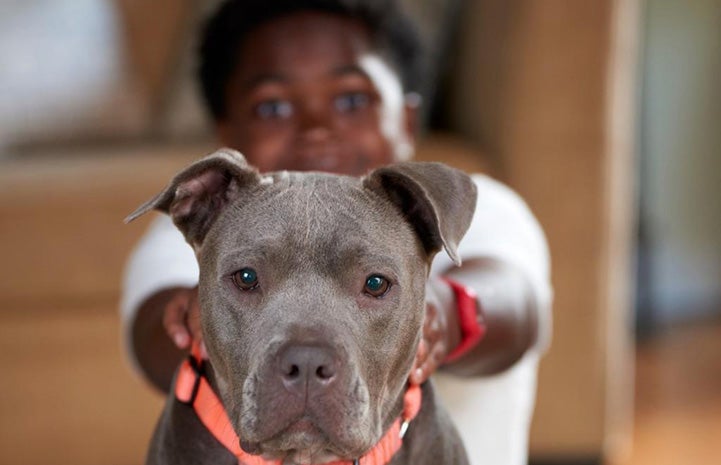 Dolly learns the ropes, gets adopted
For the four weeks that Dolly stayed with the Mason family, Kai was busy. Ayanna and Jay designated him as Dolly's primary caregiver, a role he took seriously. He was responsible for walking, feeding and playing with Dolly, as well as keeping an eye on her overall health.
At Best Friends and in her previous foster home, Dolly tended to be reactive when she saw other dogs on walks. But after a little time with Kai, the team at Best Friends started receiving reports from the Masons that she was doing better on the leash around other dogs. Kai also taught her some basic commands that she quickly picked up.
[Old dog is a master at learning new tricks]
"We were amazed by how much Kai was able to help Dolly," says Megan Lee from the Best Friends team in Houston. "Even though he'd never fostered a dog before, he was up for the challenge and he did an incredible job."
"I loved taking care of Dolly," says Kai, who immediately zeroed in on her ability to quickly adapt to her new environment. "She was so kind," he says. "I think she really wanted to please us."
When it was time for virtual meet-and-greets, it was Kai who logged on and talked to potential adopters. He took the time to answer questions and made sure to spotlight Dolly's special qualities. And when one of those meet-and-greets resulted in an adoption, Kai experienced how bittersweet it is to say goodbye to a pet you've loved like your own.
On the day Dolly's adopters drove her to her new home, Kai put on a brave face in front of them. Afterward, he sat in the backseat and had a little cry. But the sadness doesn't last long when there's another pet (or four) waiting in the wings.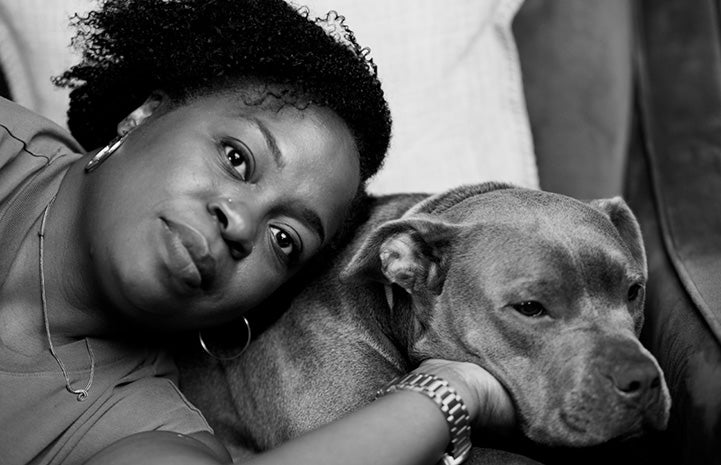 Welcoming a mama dog and her wiggly puppies
Soon after Dolly went home, the Best Friends team in Houston connected with the Masons to see if they'd be interested in fostering a dog named Mama Fratelli and three of her puppies (part of a litter of 14 from a shelter). Since they were old enough to be weaned, the other pups went into foster homes in groups of two or three. It was a lot for Ayanna and Jay to consider, and going from one foster dog to four (three of them young puppies) would be a big responsibility. Plus, Mama had heartworm and would need additional time for care and treatment.
Ayanna and Kai decided to meet Mama before making any decisions. At first, she was tentative around them both, but then Kai sat down on the ground and waited for the German shepherd to approach him. Eventually she let Kai leash her up and walk her.
Hopeful that they could help Mama and her puppies feel comfortable in their home, they said yes to fostering the little family. In addition, they'd been thinking about possibly adopting a puppy. Since neither Ayanna nor Jay had lived with a puppy before, fostering the puppies would help them decide whether or not to adopt one.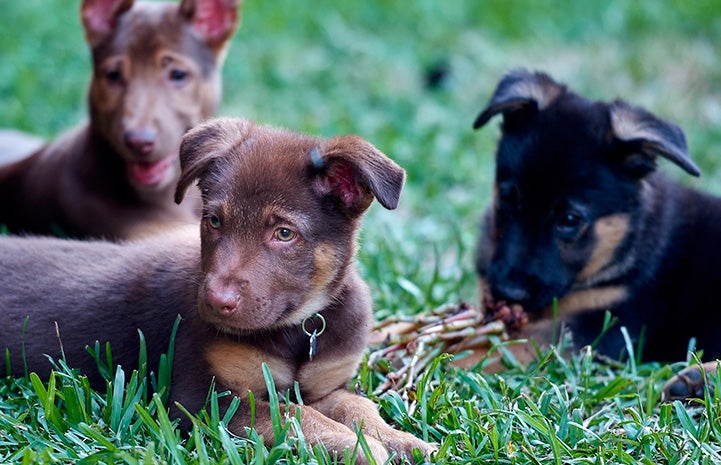 Big lessons from little pups
Given how cute Mama Fratelli's puppies were (seriously, aren't they all), the Masons had a feeling they wouldn't be fostering them for long. In the meantime Jay, a photographer, captured images of Mama and her little ones every chance he could.
Once again, Kai proved to be an excellent caregiver to both puppies and Mama. He did such a good job helping to potty train and socialize the puppies that, later on, Megan got calls from their adopters expressing gratitude and surprise at how well-trained they already were when they were brought home.
[Book review: three feel-good dog stories]
Kai also learned an important lesson — specifically, that the time just wasn't right to adopt a puppy. "Once Kai started school, he realized he would not have the time he needed to dedicate to the puppy," says Ayanna. "The puppies were so sweet and so fun to teach, but we're now in a different season and a different time."
Kai also spent a lot of time with Mama Fratelli, who loves attention and is becoming a very affectionate, gentle dog.
In fact, now that the puppies have all been adopted, the Masons have shifted their focus to helping Mama through her heartworm treatment, which involves three injections of a powerful medicine followed by 90 days of rest. "She simply couldn't be in a better foster home," says Megan. "The Masons are giving her everything she needs to be healthy and truly thrive."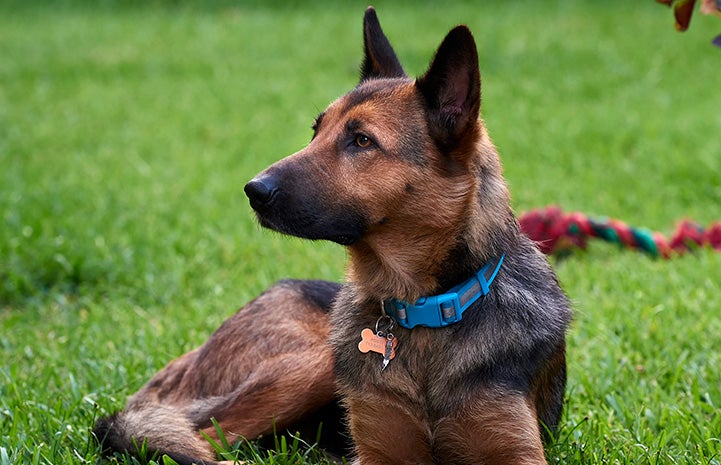 Sound advice from foster volunteers
While Kai tends to take the reins when it comes to the needs of the pets he fosters, the Masons see volunteering as a family affair. In fact, Jay has photographed Best Friends events, including one in which Kai took photos alongside his dad.
[Kids have the time of their life fostering kittens]
"I'd love it if more families with kids would consider fostering big dogs and those who have special needs," says Megan. "The Masons have stepped up and are helping dogs at Best Friends who need it the most."
Now that he has some experience fostering dogs, Kai has advice for families who are interested in trying it: "If you can give them time and love, they'll feel secure and happy," he says.
Ayanna agrees, adding that it's important to have an open mind with every pet you foster. "I really encourage anyone who has ever thought about fostering to give it a try," she says.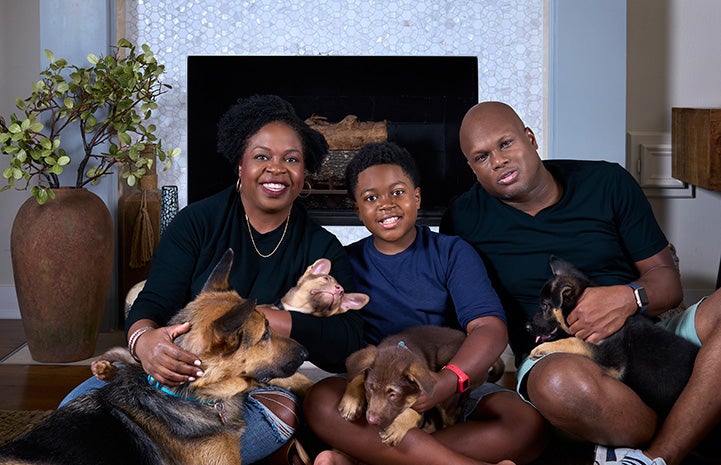 Be a phenomenal foster volunteer
Whether you're a big dog fan or think kittens are the cat's meow, your local shelter is bound to have a foster opportunity that's perfect for you
Read more
Bacteriotherapy puts kitten on the road to health
Dog stranded on a cliff finds safety at Best Friends