Big love for Texas pets during the COVID-19 outbreak
Despite the coronavirus pandemic, hundreds of dogs and cats from Texas shelters find homes in new states including Minnesota, Colorado and Illinois.
By Liz Finch
COVID-19 may have slowed society to a crawl, but when it comes to transporting animals out of crowded shelters, the pace picked up in Texas. "We needed to move animals out to make room for the pets of people sick with the coronavirus and as a response to a reduction in shelter staff," says Whitney Bliton, Best Friends operations manager in Houston. The first step was to write new protocols to keep everyone involved with transports safe and to recruit volunteers to help with driving.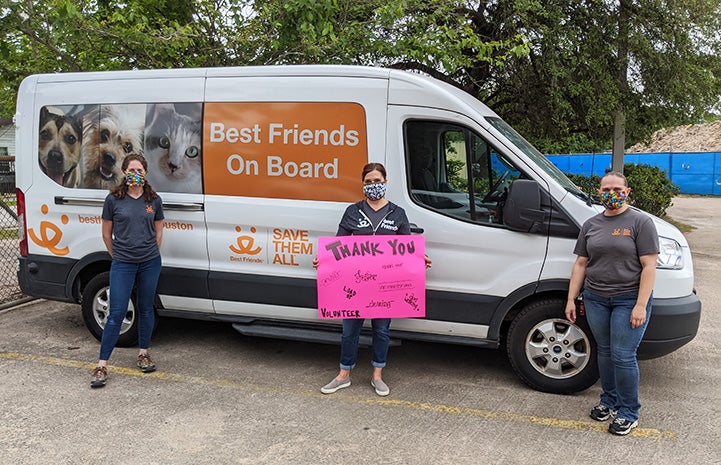 The next step was to send out a plea to see if anyone had space to take in animals. And, wow, did rescue groups respond. Organizations in Minnesota, Colorado and Illinois stepped up and made it possible for 238 dogs and 66 cats to be transported out of Texas between March 18 and April 24. Those pets didn't just come from Houston shelters. Dogs and cats from our Texas coalition partners, Palm Valley Animal Society, Harris County Pets and Harlingen Humane Society, were added to the mix, too.
"We've worked with Ruff Start Rescue in Minnesota for two years and they have done great with adoptions," Whitney says. In the first week of April, the group found homes for 107 pets from shelters. Whitney adds, "Even though everyone was struggling with the pandemic, our amazing partners rallied to support the animals. They are the reason why so many pets are now in homes instead of shelters."
This article originally appeared in Best Friends magazine. You can subscribe to the magazine by becoming a Best Friends member.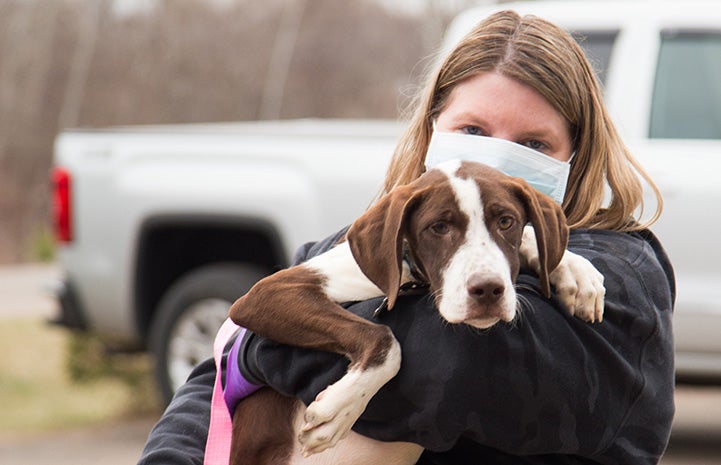 Photos by Kerry McKeel